Bourse d'étude Canada 2021 : Undergraduate and graduate degree At University of Waterloo
---
Type de bourse
Bourse d'études Pays
Canada Niveau d'études
Licence | Master Date fin de candidature
15 nov. 2021
---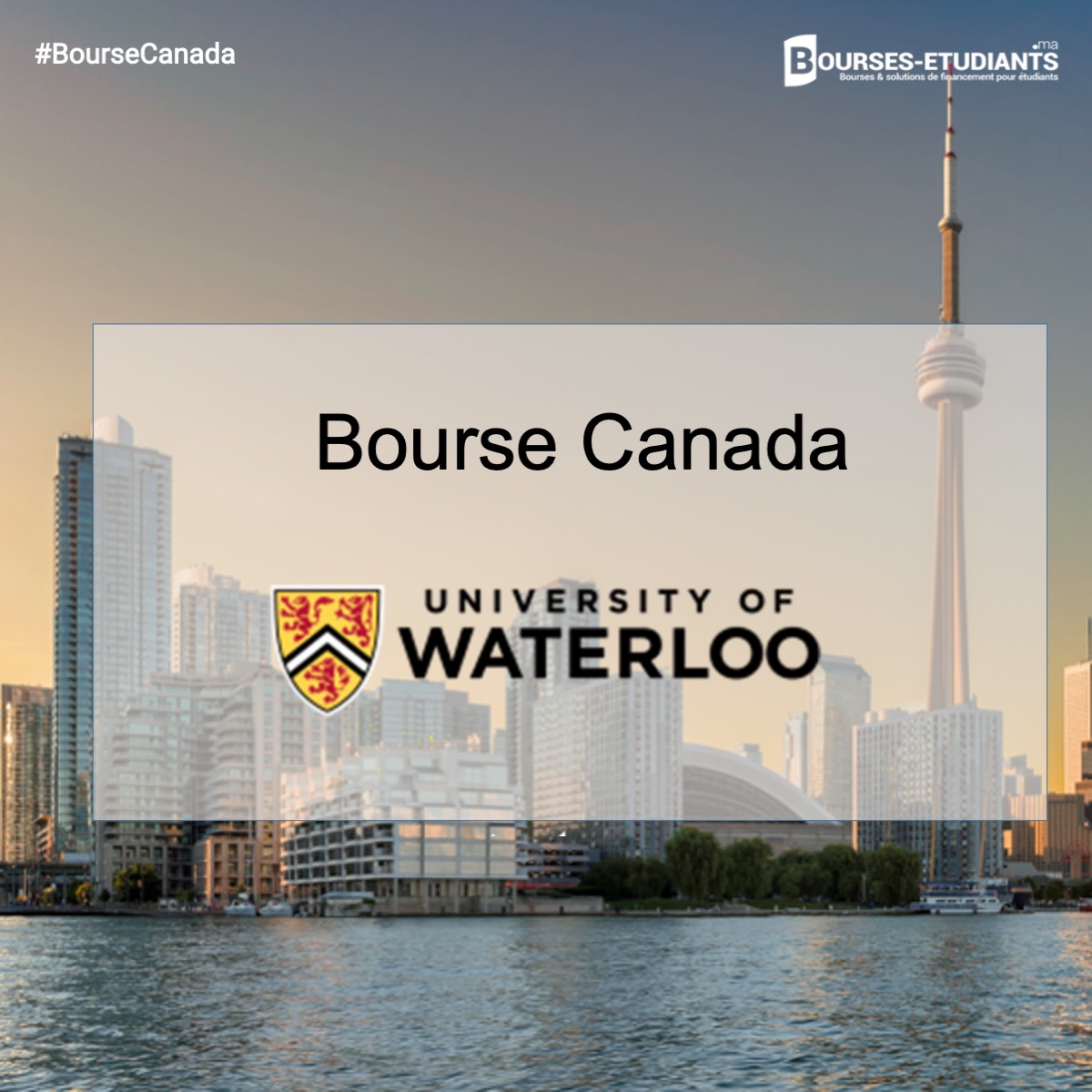 ---
Bourse d'étude Canada 2021 : Undergraduate and graduate degree At University of Waterloo
To support the Canadian and International students, the University of Waterloo is providing the David Johnston – Lebovic Foundation International Experience Awards to the high achieving candidates.
This is a full-time program open to students from around the world who want to study a undergraduate and graduate degree program in any Faculty at Waterloo.
As a public research university in Canada, the University of Waterloo is consistently ranked Canada's most innovative university and most famous for its cooperative education programs. It offers academic programs administered by six faculties and ten faculty-based schools.
Why study at Waterloo University? To study at this university is a great opportunity for students. Here candidates can enjoy significant opportunities to grow their career through leadership training, organizational development workshops, and secondments.
Application Deadline: July 15, 2021, or November 15, 2021
Brief Description
University or Organization: University of Waterloo
Department: NA
Course Level: Undergraduate and graduate degree
Award: Up to $2,500 , $2,500 to $5,000 and $10,000
Access Mode: Online
Number of Awards: Not known
Nationality: Canadian and International students
The award can be taken in Canada
Eligibility 
Eligible Countries: Canadian and international students are eligible to apply for these endowments.
Eligible Course or Subjects: The bursaries are open to study the undergraduate and graduate degree program in any subject offered by the university.
Eligibility Criteria: The applicants must meet the following eligibility criteria: Candidates who have a good academic standing (normally a minimum 70% average at the undergraduate level; normally a minimum 75% average at the graduate level) are eligible to apply for these endowments.
The applicants must be full-time undergraduate and graduate students in any faculty who wish to participate in an international experience in Israel, including a minimally-paid or volunteer international co-op work placement, a volunteer placement, an academic exchange or a study term related to academic requirements.
How to Apply
How to apply: To apply for the opportunity s, candidates need to take admission at the university in the undergraduate and graduate degree program. After taking admission, candidates can access the application on their forms pages
Supporting Documents: Applicants need to attach a personal statement which will refer to the application form.
Admission Requirements: For undergraduate and graduate studies, applicants must have advanced placement (AP) courses, international baccalaureate (IB) courses and international baccalaureate (IB) diploma.
Language Requirement: All applicants must provide evidence of their English language ability to meets the minimum requirements for admission.
Note: Students should apply as soon as they are able to confirm the details of their intended experience by one of the following deadlines: July 15, November 15, or March 15.
Benefits
The financial aid positions will be awarded worth up to $2,500 for a one-term study experience, $2,500 to $5,000 for a one-term work or volunteer experience, up to $10,000 for a two-term work or volunteer experience.
Dossier de candidature
---
Informations de contact
---