Bourses de recherche Australie 2020: PhD degree at The University of Queensland
---
Type de bourse
Bourse de Recheche Pays
Australie Niveau d'études
Doctorat Date fin de candidature
31 déc. 2020
---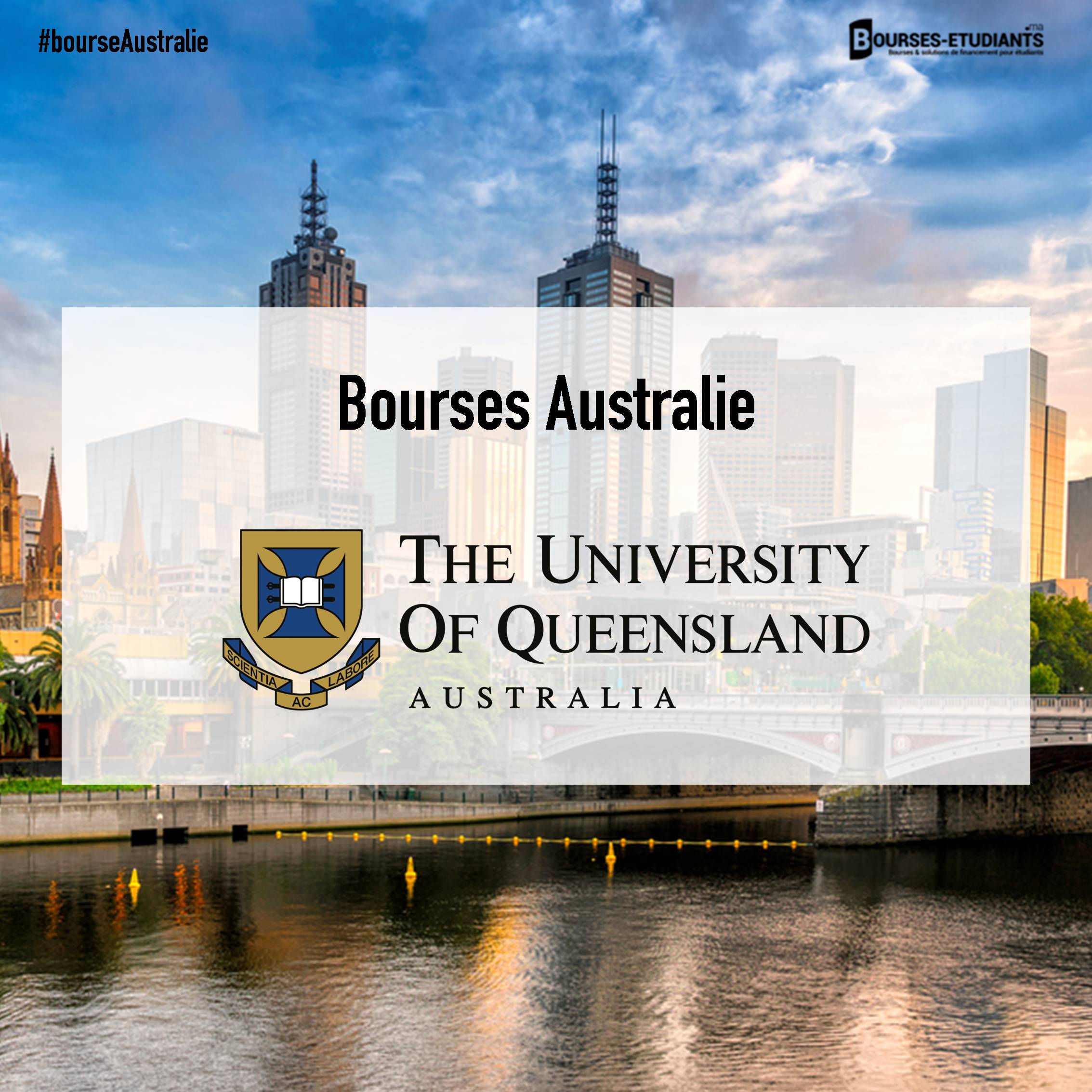 ---
Bourses de recherche Australie 2020: PhD degree at
The University of Queensland
Founded in 1909, the University of Queensland is considered to be one of Australia's leading universities. It is a founding member of online higher education consortium edX. It strives for excellence through the creation, preservation, transfer and application of knowledge.
Why study at the University of Queensland? The university provides candidates advice and a range of services to empower with the skills and knowledge to plan for their future career and successfully transition from student into professional.
Description
University or Organization: University of Queensland
Department: NA
Course Level: PhD
Award: $7000
Access Mode: Online
Number of Awards: Not known
Nationality: Australian and international student
The award can be taken in Australia
Eligibility
Eligible Countries: Citizens from Australia and all around the world
Acceptable Course or Subjects: Doctor of Philosophy in wildlife conservation
Admissible Criteria: The applicant must be assessed by the Graduate School as meeting all conditions for admission to the research higher degree program. They also need to satisfy the entry requirements for Higher Degrees by Research at UQ and conditions for a Research Training Program (RTP) or equivalent living allowance scholarship from UQ's Graduate School.
How to Apply
How to Apply: If want to apply for this education award, then you need to take admission in the PhD degree program at the university. After taking confirmation, claimants can apply for the bursary.
Supporting Documents: You may be asked to provide the copies of transcripts, statement of purpose, letter of motivation, letter of recommendation and CV.
Admission Requirements: For enrolling in the PhD degree, claimants must have to complete Queensland Year 12 (or equivalent qualification), achieve the program's minimum entry score, satisfy the program's subject prerequisites and successfully complete any program-specific application requirements.
Language Requirement: Seekers need to demonstrate English language skills by achieving at least a 6.5 overall and a minimum of 6.0 in each sub-band of the IELTS; or acceptable scores in equivalent tests.
Benefits
The grantee will be awarded a living allowance scholarship of at least the Research Training Program rate ($28,092 for 2020 but indexed annually) to be eligible to receive this top-up.
Dossier de candidature
---
Informations de contact
---