Bourse de recherche Germany 2021 : PhD programme at Hector Fellow Academy (HFA)
---
Type de bourse
Bourse de Recheche Pays
Allemagne Niveau d'études
Doctorat Date fin de candidature
31 mars 2021
---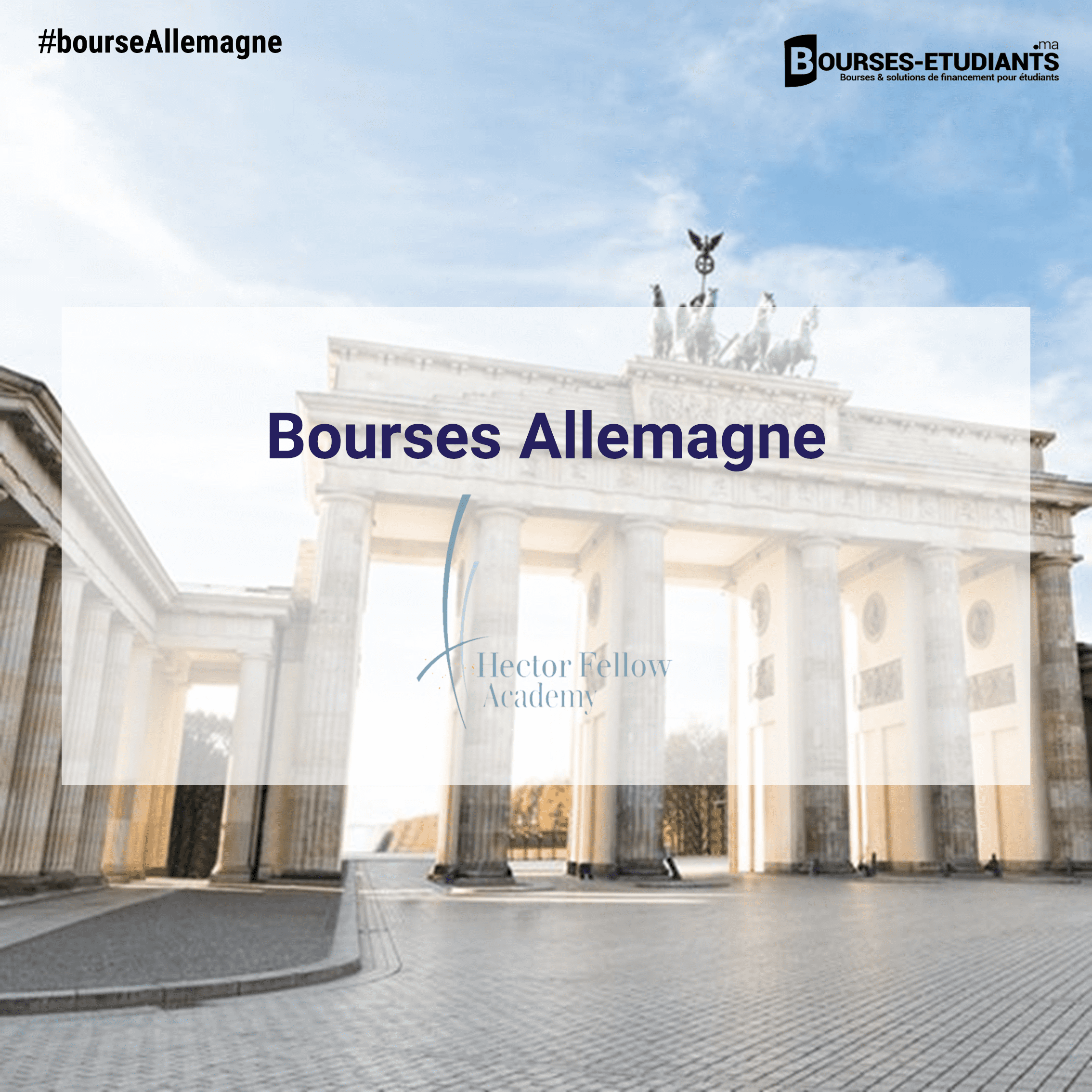 ---
Bourse de recherche Germany 2021 : PhD programme at
Hector Fellow Academy (HFA)
Description :
The Hector Fellow Academy is thrilled to announce the International PhD Position in Hydrocarbon Metabolism Archaea for brilliant students from around the world.
This education award aims to provide financial support for those candidates who are going to apply for the PhD programme in Germany for the session 2021/2022.
The Hector Fellow Academy (HFA) is a young science academy offering outstanding researchers a forum for interdisciplinary co-operation. It offers the laureates of the Hector Science Award a forum for networking, interdisciplinary exchange and shared inspiration.
Why should you apply for this HFA? Here you can find a broad range of funding programmes for foreign scholars and researchers from different funding organisations.
Brief Description
Organisation: Hector Fellow Academy (HFA)
Department: NA
Course Level: PhD
Awards: Salary
Access Mode: Online
Number of Awards: NA
Nationality: International students
The award can be taken in Germany
Eligibility            
Eligible Countries: All nationalities
Acceptable Course or Subjects: PhD project in Hydrocarbon metabolism in Archaea
Admissible Criteria: To be eligible, the applicants must meet all the following criteria:
The applicants need an MSc degree (or equivalent) in biological sciences or related fields. Skills and interests in microbiology, molecular biology/bioinformatics and biochemistry are important. The applicant should be willing to join ship-based research expeditions and work in an interdisciplinary team at MPI Bremen and partner institutions.
How to Apply
How to Apply: To be considered for this opportunity, applicants must take part in a research degree program. After that, they can complete an application for the grant.
Supporting Documents: Students need to submit documents can be in German or English.
Motivation letter (1 page)
Application form
Project proposal for a doctoral thesis that shall be pursued by a doctoral
Researcher in the three years of funding by the HFA(max. 3 pages). The doctoral project must not have started yet.
Timeline and work schedule for the proposed project for the doctoral thesis (1 page)
CV (max five pages, including teaching experience and experience in supervision of students and doctoral researchers)
List of key publications (max. 10)
Doctoral certificate not older than seven years (translated into English or German)
Documentation if exemption from the seven years post-doctorate regulation is applied for (e.g., birth certificates of children, proof of parental leave)
Letter of support by the head of the institute
Admission Requirements: For taking admission, candidates must have a master's degree for the award.
Language Requirement: Students need to demonstrate that they have a good level of written and spoken English.
Benefits
The scholars will receive personal research funds and salary during PhD study in Germany.
Dossier de candidature
---
Informations de contact
---