Bourse de Recherche Zurich 2021 : Postdoctoral program at Swiss Federal Institute of Technology Zurich
---
Type de bourse
Bourse de Recheche Pays
Suisse Niveau d'études
Doctorat Date fin de candidature
15 janv. 2021
---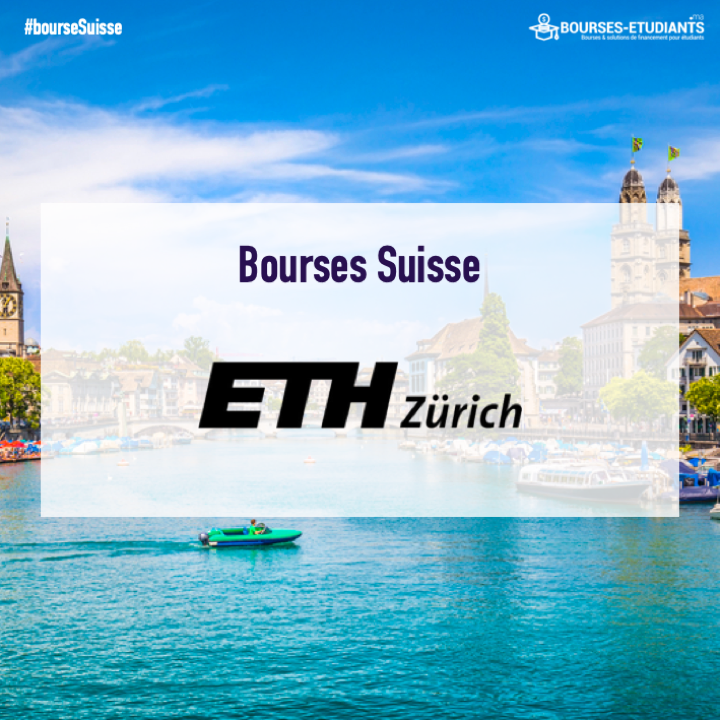 ---
Bourse de Recherche Zurich 2021 : Postdoctoral program at
Swiss Federal Institute of Technology Zurich
Description
Applications are invited for the Branco Weiss Fellowships from the young researchers around the world. This research fellowship is a unique postdoctoral program and provides the freedom to work on whatever topic they choose anywhere in the world.
The fellowship is open for applicants of all nationalities and it supports postdoctoral researchers after their PhD and before their first faculty appointment. The program is open to researchers at the postdoctoral level in all disciplines.
The fellowship was established in 2002, it is financed by the Swiss entrepreneur Dr Branco Weiss. The program is fully based at the Swiss Federal Institute of Technology Zurich (ETH).
Why study at the Swiss Federal Institute of Technology Zurich? The institute provides so many opportunities for students, they can find the best research and educational workplace at the highest standard.
 Brief Description
University or Organization: Swiss Federal Institute of Technology Zurich
Department: Research
Course Level: Postdoctoral program
Award: CHF 100,000 per year
Access Mode: Online
Number of Awards: Not Known
Nationality: All Nationalities
The award can be taken in Abroad (any academic institution of student's choice around the world)
Application Deadline: Candidates are welcome to start applying in October 2020 for the January 15, 2021 deadline.
Language: English
Eligibility 
Researchers from around the world are eligible to apply for these fellowships.
Fellows are free to select any research area of their choice anywhere in the world, for up to five years. Ideally, fellows pursue unconventional projects in new areas of science, engineering, and social sciences.
The grant is open for PhD holders.
How to Apply
How to Apply: To be considered for the opportunity , the applicants need to enrol at any university in any subject or course you wish to study. After taken admission, applicants are eligible to submit required material and information for your online application for the opportunity .
Supporting Documents: To be applying for the fellowship, applicants must submit required documents letter of motivation including a statement explaining why your research differs from the mainstream (max. 1 page), your proposed research project (max. 4 pages, plus references), your CV (max. 4 pages), copies of your three best publications, application overview (download template here), including reasoning of why you believe that you are a perfect candidate for a Branco Weiss Fellowship (max. 1000 characters).
Admission Requirements: For admission at the university candidates, must have a bachelor's degree or 180 credits ECTS (European credit transfer system), respectively.
Language Requirement: Applicants from outside the home country will often need to meet specific English language/other language requirements in order to be able to study there.
Deadline: January 15, 2021
Benefits
A Branco Weiss Fellowship will cover the award amount is CHF 100,000 per year. It also covers all legitimate costs of research (i.e. salary and/or equipment, travel expenses, consumables, personnel, etc.)
Dossier de candidature
---
Informations de contact
---
Organismes proposant la bourse