Bourse d'étude Australie 2021: undergraduate or postgraduate degree program at the Griffith University
---
Type de bourse
Bourse d'études Pays
Australie Niveau d'études
Licence | Master Date fin de candidature
03 juin 2021
---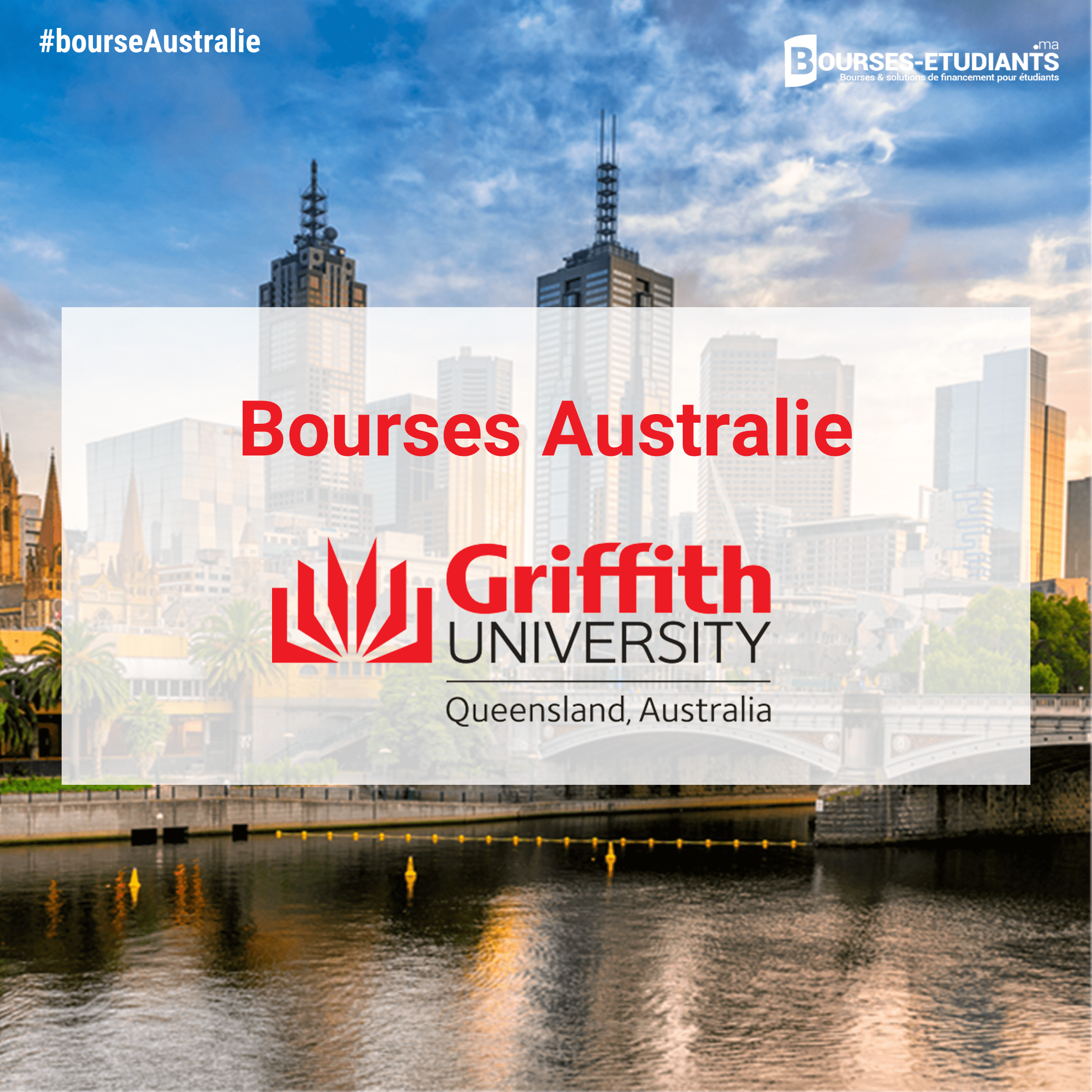 ---
Bourse d'étude Australie 2021: undergraduate or postgraduate degree program at
The Griffith University
Description :
Applications are open for the International Student Excellence Scholarships. The funding program is open for high-achieving students applying for undergraduate or postgraduate coursework studies at Griffith University.
The funding program covers 25% of tuition fees for the duration of an undergraduate or postgraduate degree program at Griffith. The award is open for the academic year 2021-2022. Each deduction will be applied by the Griffith University census date of each relevant trimester of the program.
Established in 1971, the Griffith University is the highest-ranked Australian university that offers undergraduate, postgraduate and research degrees in different areas. It has the best award-winning teachers who are devoted to helping candidates in completing their career goals.
Brief Description
Course Level: The grant is open for the undergraduate or postgraduate degree program.
Study Subject: The sponsorship will be awarded in the subjects offered by the university.
Awards: 25% of tuition fees
Nationality: Country other than Australia or New Zealand are eligible to apply.
Number of Awards: Not Known
The award can be taken in Australia
Eligibility
To be eligible, the applicants must be following all the given criteria:
Eligible Countries: The studentships are available to students from all Country other than Australia or New Zealand.
Entrance Requirements: Applicants must:

Be a citizen of a country other than Australia or New Zealand.
Have a minimum GPA in previous studies of 5.5 or above on a 7 point scale or equivalent. Check your suitability in the Minimum GPA criteria (PDF).
Satisfy all academic and English language entry requirements for your chosen undergraduate or postgraduate coursework program.
Be a full-time student starting in either Trimester 3 2020, or Trimester 1, 2 or 3 2021.
How to Apply
How to Apply: If you want to be enlisted in this application program, then you are recommended to take admission in the undergraduate or postgraduate degree at Griffith University. After receiving a conditional or unconditional offer from the University, you must submit the program application form by the given deadline.
Supporting Documents: Applicants must provide a certified/attested true copy of supporting documentation demonstrating strong academic merit.
Admission Requirements: For taking admission, applicants must meet the entry requirements of the program.
Language Requirement: If English is not your first language then you must submit a copy of a recent English language test certificate or provide details of when you are going to take the test.
Applications Deadline:
3 June (to start Trimester 2)
30 September (to start Trimester 3).
Dossier de candidature
---
Informations de contact
---
Organismes proposant la bourse