Bourse d'étude Canada 2023 : Bachelors/Masters Degree Scholarship at University of Winnipeg
---
Type de bourse
Bourse d'études Pays
Canada Niveau d'études
Bachelor | Master Date fin de candidature
01 juin 2023
---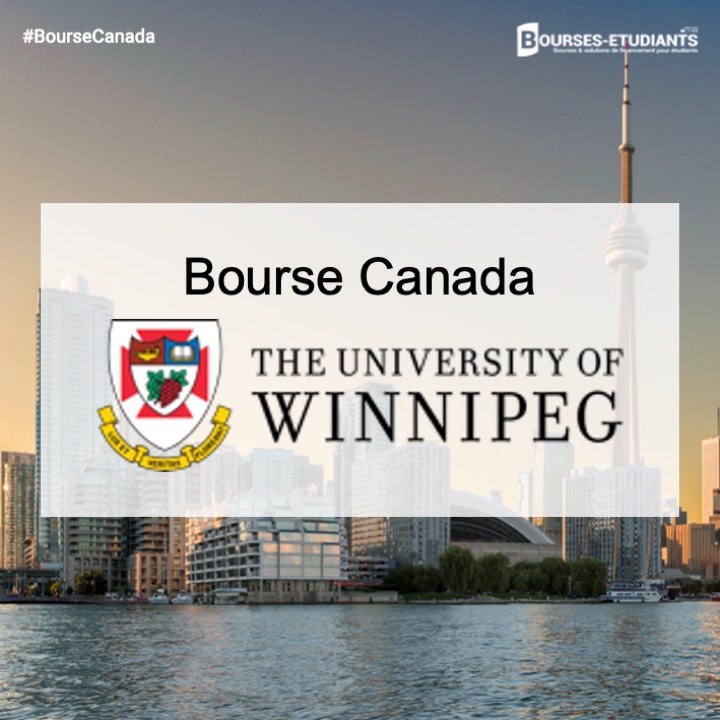 ---
Bourse d'étude Canada 2023 : Bachelors/Masters Degree Scholarship at University of Winnipeg
The University of Winnipeg was established in 1967. It has over 1,000 students from 75 countries and is dedicated to ensuring all students have equal access to higher learning. UWinnipeg's 12% of the student population are international students.
Studying in Canada is a valuable and transformative experience and will take your education to the next level. The University of Winnipeg is accepting applications highlighting the President's Scholarship for World Leaders available for the 2023-2024 academic year.
The awards will be given to international students who are entering any of the University's divisions (Undergraduate, Graduate, Collegiate, PACE, or ELP) for the first time.
Scholarship Summary
Level of Study: Undergraduate, Master
Institution(s): University of Winnipeg
Study in: Canada
Level of study:Undergraduate, Graduate, Collegiate, PACE or ELP
Field(s) of study:  All
Deadline: 01 June 2023
Target group:
International students
Scholarship value/inclusions:
The University of Winnipeg will provide all the following:
6 Undergraduate scholarships – $5,000
3 Graduate Scholarships – $5,000
3 Collegiate Scholarships – $3,500
3 Professional, Applied Continuing Education (PACE) Scholarships – $3,500
3 English Language Program (ELP) Scholarships (14-week full-time program only) – $3,500
Eligibility:
Eligible Countries: All nationalities
Acceptable Course or Subjects: The scholarship will be awarded in any of the University's divisions for the first time: Undergraduate, Graduate, Collegiate, PACE, or ELP.
Admissible Criteria: To be eligible, the applicants must meet all the following criteria:
Be an international student
Entering the first year of any program/school
Have a minimum of 80% admission average or equivalent
Demonstrate exceptional leadership qualities
Admitted to the University by the scholarship deadline
Application instructions:
All applicants must submit the following steps:
Complete an application for admission into the University of Winnipeg.
Complete the web application form for the scholarship.
Supporting Documents: These are the required documents (uploaded in one PDF file) applicants must include with this application. Applicants make sure all documents are translated into English if in another language.
Personal Statement
Resume/CV
Two Reference Letters
Admission Requirements: All applicants must begin their application for admission first in order to be assigned an UWinnipeg student ID number.
Language Requirement: Students must have a level of ability in English that allows them to participate in all aspects of university study.
Dossier de candidature
---
Informations de contact
---