Bourse d'études Canada 2021: Undergraduate programes at King's University College
---
Type de bourse
Bourse d'études Pays
Canada Niveau d'études
Bac Date fin de candidature
15 mai 2021
---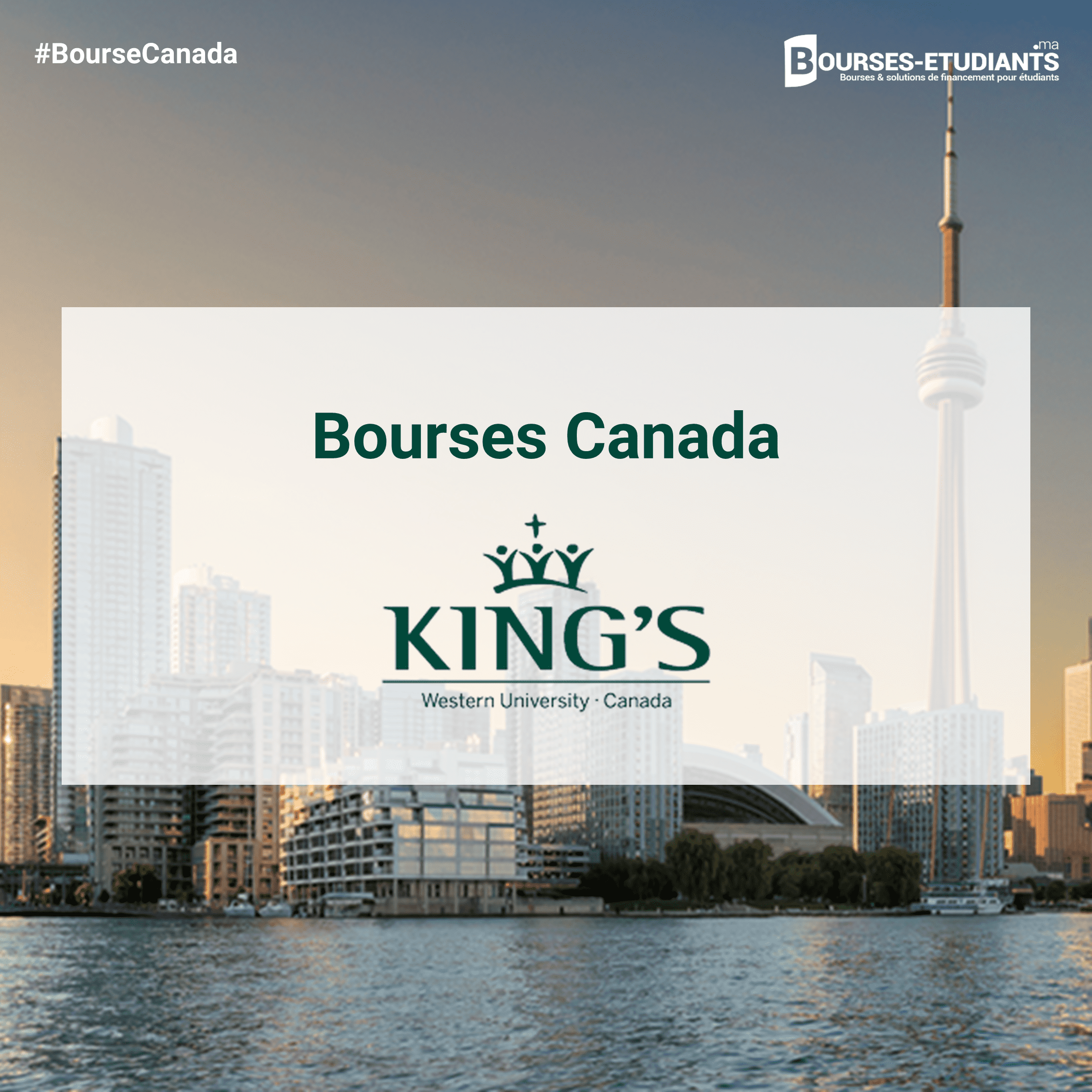 ---
Bourse d'études Canada 2021: Undergraduate programes at
King's University College
Description :
King's University College is pleased to offer an unlimited number of entrance scholarships to qualified high school and international applicants.
The award is activated for the best students who wish to undertake undergraduate degree coursework at the King's University College in Canada.
Established in 1954, King's University College is a Roman Catholic college of liberal arts. It has approximately 3600 students, almost all of whom are undergraduates. There are a number of successful people who were once the students of the university.
Why study at King's University College? King's creates an inclusive and empowering space for students by nourishing their capacity for critical thought, articulate expression, creativity, and ethical action.
Brief Description
University: King's University College
Department: NA
Course Level: Undergraduate
Award: up to $3,500.00
Access Mode: Online
Number of Awards: Unlimited
Nationality: International
The award can be taken in Canada
Eligibility
Eligible Countries: Applications are accepted from around the world.
Acceptable Course or Subjects: Undergraduate degree will be awarded in the subject area.
Admissible Criteria: To be eligible, applicants must have to meet the following criteria:
All students who achieve a final high school average of 80.0-84.9% will be offered a scholarship of $1500.00; a final high school average of 85.0%-89.9% will be offered a scholarship of $2500.00; a final hig-+-h school average of 90.0% – 94.9% will be offered a scholarship of $3000.00 and students who achieve a final high school average of 95.0% or above will receive a scholarship of $3500.00.
All scholarship recipients must: satisfy the published admission criteria and remain registered in four courses
These eligibility requirements will be confirmed by early November at which time the support will be credited to the student.
A student who withdraws from the College will not receive a refund for that part of tuition fees paid by scholarship monies.
How to Apply
How to Apply: In order to apply for the award, applicants must take admission in an undergraduate degree at the university. There is no application required for a bursary; you will automatically be considered when you submit an application for the admission.
Supporting Documents: The college may ask you for official transcripts of all the previous school attended and copy of passport.
Admission Requirements: General admissions requirements based on the curriculum in which the student is enrolled.
Language Requirement:  Students admitted to King's University College must be proficient in written and spoken English.
Benefits
The funding program will provide the award amount with the up to $3,500.00 to the successful candidates.
Dossier de candidature
---
Informations de contact
---