Bourse d'études France 2020 :Undergraduate and postgraduate degree Program at Paris Institute of Political Studies
---
Type de bourse
Bourse d'études Pays
France Niveau d'études
Master Date fin de candidature
06 déc. 2020
---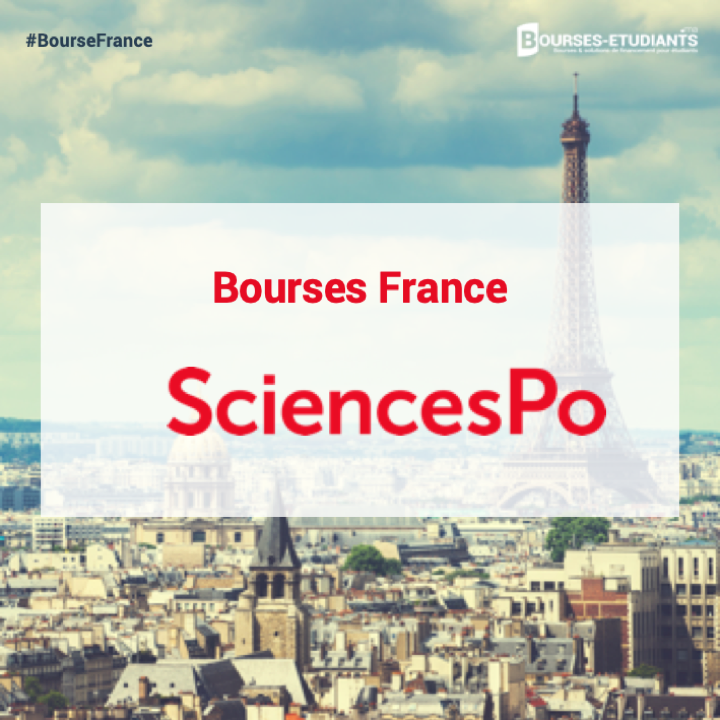 ---
Bourse d'études France 2020 :Undergraduate and postgraduate degree at
Paris Institute of Political Studies
Description
Founded in 1872, the Paris Institute of Political Studies is commonly referred to as Sciences Po. It is one of the most prestigious and selective European schools in the social sciences. It is the primary institution of higher learning for the French political and administrative elite.
Why study at the Paris Institute of Political Studies? Sciences Po helps students and recent graduates to choose a career path, build a career plan, prepare applications, and meet employers. It provides a comprehensive careers advice service and support during the critical stages of the recruitment process.
University or Organization: Paris Institute of Political Studies
Department: NA
Course Level: Undergraduate and postgraduate degree
Award: Educational fund
Access Mode: Online
Number of Awards: Not known
Nationality: International students
The award can be taken in France
Eligibility
Eligible Countries: All nationalities
Acceptable Course or Subjects: Undergraduate and postgraduate degree in any subject offered by the institute
Admissible Criteria: To be considered for this fund, the applicant must have to be from a non-European Union state, whose household does not file taxes within the European Union, and who have been admitted to the Undergraduate or Master's program.
How to Apply
How to Apply: For capturing this studentship, aspirants are recommended to take admission in the bachelor and master's degree coursework at the institute. After taking affirmation, seekers can apply for this education award.
Supporting Documents: You will also be required to include proof of income and documents explaining your family situation.
Admission Requirements: If you want to apply for an undergraduate and postgraduate degree then you must have to hold your previous degree qualification certificates.
Language Requirement: All candidates must have to meet the English language requirement to study at the institute.
Benefits: The studentship will provide educational fund for the students.
Dossier de candidature
---
Informations de contact
---