Bourse d'études Netherlands 2021 : Bachelor and Master degree programes at Leiden University
---
Type de bourse
Bourse d'études Pays
Pays-Bas Niveau d'études
Bac | Licence Date fin de candidature
01 avr. 2021
---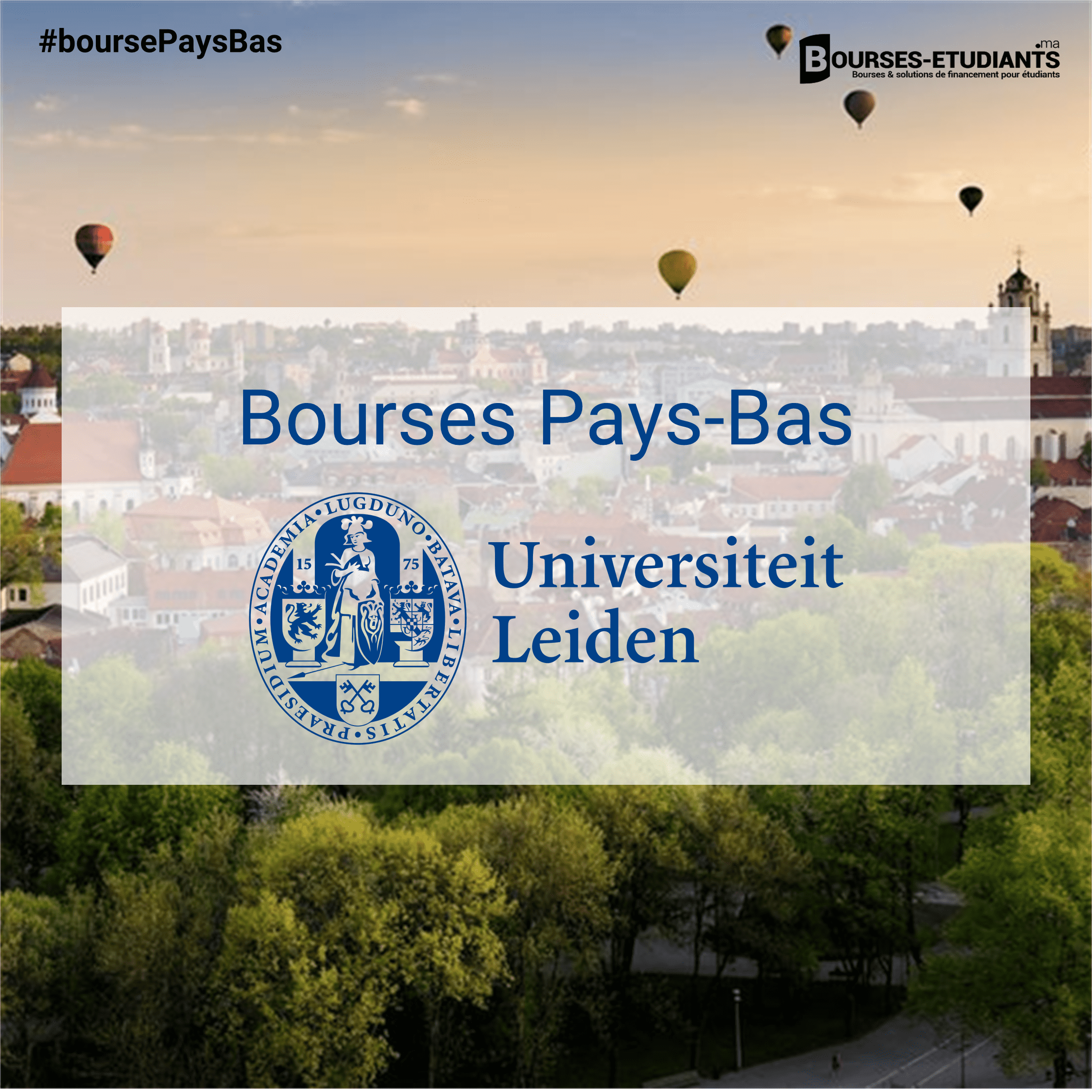 ---
Bourse d'études Netherlands 2021 : Bachelor and Master degree programes at
Leiden University
Description :
Grab the mind-blowing opportunity by applying for the LUSTRA+ Scholarships program at Leiden University. The funding program is designed for the academic year 2021/2022.
The educational award is open for a bachelor or master student and want to study, conduct research, or do an internship at an institution or company outside Europe.
As the oldest university in the Netherlands, Leiden University enjoys an outstanding worldwide reputation, established over more than four centuries. It offers 50 undergraduates, 100 graduates, and 50 doctorates or PhD programs through its seven faculties.
While studying at Leiden University? While studying at this university, students will develop a global mindset in an international classroom. They train their students to become world citizens who can make their contribution to resolving the complex societal challenges of the future.
Brief Description
University or Organization: Leiden University
Department: NA
Course Level: Bachelor and Master degree
Awards: Varies
Access Mode: Online
Number of Awards: Four
Nationality: International
The award can be taken in the Netherlands
Eligibility
Eligible Countries: All countries outside Europe, except Turkey
Acceptable Course or Subjects: The sponsorship is available for bachelor and master degree programs in the Archaeology, Humanities, Medicine/LUMC, Governance and Global Affairs, Law, Social and Behavioural Sciences, Science, Interfacultair Centrum Voor Lerarenopleiding, Onderwijsontwikkeling en Nascholing (ICLON), African Studies Centre, International Institute for Asian Studies
Admissible Criteria: To be eligible, the applicants must meet all the following criteria:
Your study, internship or research must be a fully recognized part of your study programme at Leiden University and approved by your programme's Board of Examiners.
Your LUSTRA+ period must be a minimum of 14 days and a maximum of 12 months. Holidays before/after your studies, research or internship is not included.
You may apply for a LUSTRA+ scholarship more than once. LUSTRA+ funding may be awarded for a maximum of 12 months during your bachelor's programme, and 12 months during your Master's programme.
You must be registered as a Bachelor or Master student at Leiden University.
How to Apply
How to Apply: To apply for this funding opportunity, applicants need to take admission for a degree at Leiden University. After that, they will be automatically considered for the awards.
Supporting Documents: You must submit all required documents on time, before, during and after your LUSTRA+ period. You must complete a LUSTRA+ Scholarship Statement,
Admission Requirements: Before applying, you need to check all the entrance requirements for your study.
Language Requirement: Entrants need to demonstrate that they have the right level of written and spoken English.
Benefits
Leiden University will provide the four award amounts in the following manner:
14 to 30 days:                         €200
31 to 90 days:                         €300
91 to 210 days:                       €450
211 days to 12 months:        €650
Dossier de candidature
---
Informations de contact
---