Bourse d'études USA 2021: Undergraduate program at Trinity University
---
Type de bourse
Bourse d'études Pays
États-unis Niveau d'études
Bac Date fin de candidature
21 févr. 2021
---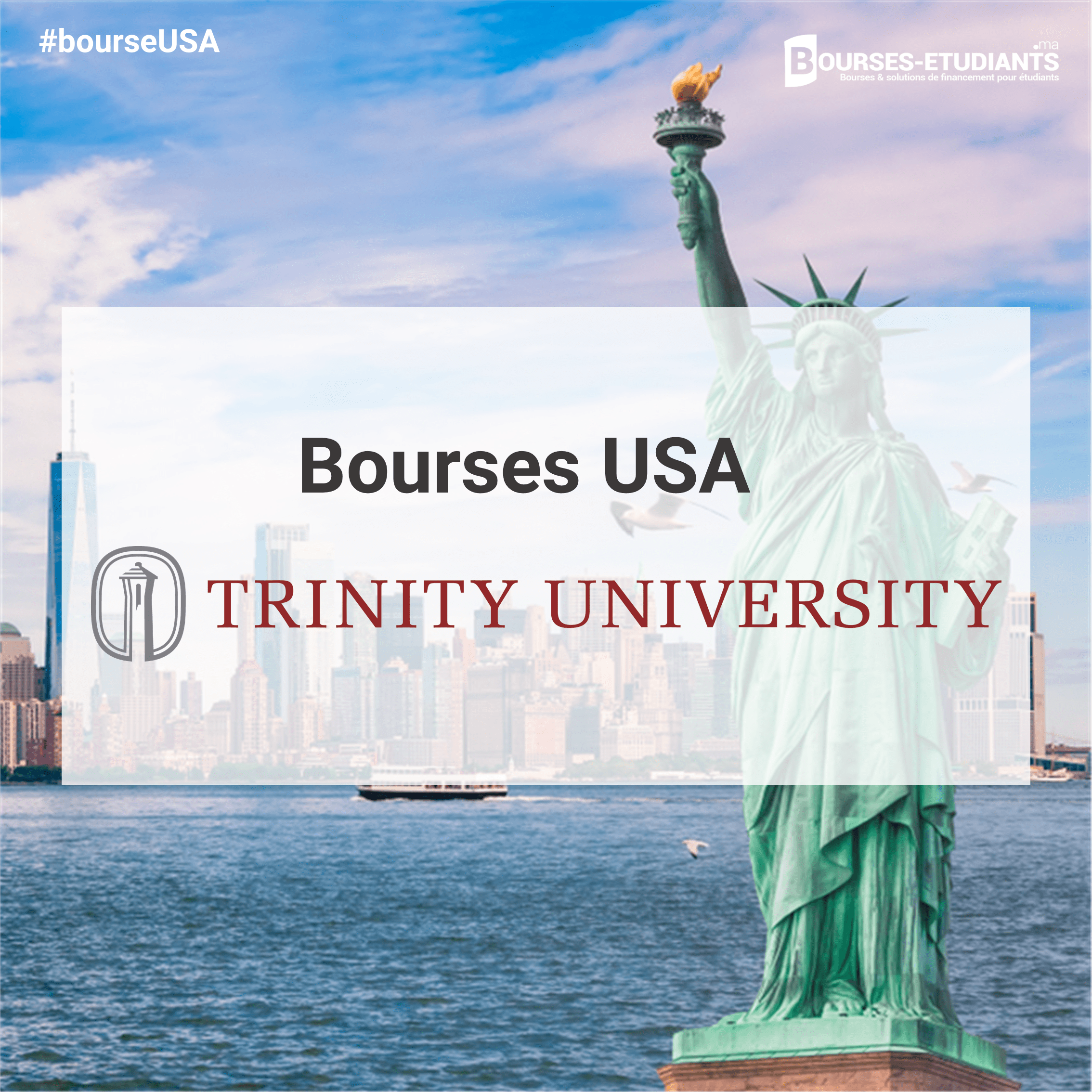 ---
Bourse d'études USA 2021: Undergraduate program at
Trinity University
Description
If you are passionate about music and want to earn a degree in this wonderful field, then apply for Music Stings Scholarships at Trinity University. The grant is open for the academic year 2021/2022.
This scholarship package is available for all prospective international undergraduate students. The award of the program ranges from $1,500 – $10,000 per year.
Since 1869, Trinity University has been helping students build experiences, talents, and abilities. Located in the heart of San Antonio, Texas, it is a highly regarded private, liberal arts and Science College. Between six-degree programs, it offers 49 majors and 61 minors and houses more than 2,500 students.
Why would you like to join Trinity University? Trinity University prepares learners to lead positive and purposeful lives. Through deep and practical thinking and action, the university encourages lifelong interest, generating new knowledge.
Brief Description
University or Organization: Trinity University
Department: Department of Music
Course Level: Undergraduate
Award: $1,500 – $10,000
Access Mode: Online
Number of Awards: Not Known
Nationality: International
The award can be taken in the USA
Eligibility
Eligible Countries: All nationalities.
Acceptable Course or Subjects: Undergraduate degree program in Music.
Admissible Criteria: To be eligible, applicants must have to meet the following eligibility criteria:
New students, transfer students, and continuing students are eligible.
Must have their previous year's degree.
How to Apply
How to Apply: To apply, applicants must complete the online music award application form. Electronic submission should be sent directly to the faculty representative for a specific area (piano, organ, composition, winds/percussion, strings, or voice) via email.
Supporting Documents: Applicants are strongly encouraged to audition in person; however, prevailing conditions may prevent this. If an in-person audition becomes impossible, a student may submit a recorded audition. The audition can be sent electronically as an email attachment or YouTube channel link. In addition, a DVD or CD recording may be mailed directly to the Music Department.
Admission Requirements: For taking admission, students must meet the entry requirements of their chosen program.
Language Requirement: If your education has not been conducted in the English language, you will be expected to demonstrate evidence of an adequate level of English proficiency.
Benefits
Trinity University will cover annual awards between $1,500 – $10,000 at the Department of Music in the USA for the academic session 2020/2021.
Dossier de candidature
---
Informations de contact
---
Organismes proposant la bourse