Bourse d'études : USTC Chinese Government Scholarship 2018
---
Type de bourse
Bourse d'études Pays
Chine Niveau d'études
Doctorat | Master Date début de candidature
27 déc. 2017 Date fin de candidature
15 mars 2018
---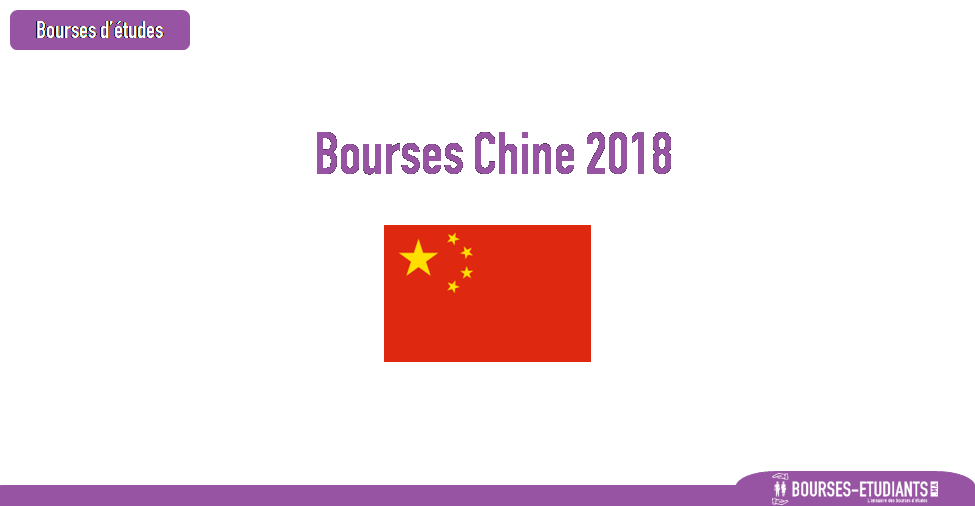 ---
Bourse d'études : USTC Chinese Government Scholarship 2018
Chinese Government
About the Program
Chinese Government Scholarship—Chinese University Program is a scholarship established by Ministry of Education (MOE) to support Chinese universities in specific provinces or autonomous regions to recruit outstanding international students for graduate studies in China. MOE authorized USTC to recruit full-time master and doctoral students under the Chinese Government Scholarship since 2008.
Coverage of the scholarship
The Chinese University Program provides a full scholarship which covers tuition waiver, accommodation, stipend, and comprehensive medical insurance.
Tuition waiver.
Accommodation: free university dormitory or accommodation subsidy.
If the host university requires students to live on campus, the university will accommodate the scholarship students in a university dormitory (usually a twin room); if the host university permits students to live off campus, the university will provide monthly accommodation subsidy:
master's students: CNY 700 per month;
doctoral students: CNY 1000 per month.
master's students: CNY 3,000 per month;
doctoral students: CNY 3,500 per month.
Comprehensive medical insurance.
Please refer to the website of China Scholarship Council for details of each item
http://www.csc.edu.cn/Laihua/scholarshipdetailen.aspx?cid=97&id=2070
Qualifications for scholarship application
Applicants must be non-Chinese citizens and mentally and physically healthy.
Applicants must not be a registered student in Chinese universities at the time of application; or be a graduate from Chinese universities for more than one year.
Education background and age limit:
Applicants for master's degree studies must have bachelor's degree (equivalent to bachelor's degree in China) and be under the age of 35 (by September, 1st, 2018).
Applicants for doctoral studies must have master's degree (equivalent to master's degree in China) and be under the age of 40 (by September, 1st, 2018).
※ For the graduates to obtain their degrees in 2018, they should submit a Pre-graduation Certificate to ensure that they will complete their study and obtain the degree by July of 2018.
※ Students who have been granted for other Chinese scholarship or funding(2017-2018)cannot apply for this scholarship.
Choices of Graduate Programs
USTC offers graduate programs with Chinese or English as media of instruction. For more information of programs offered at USTC, please check:
For more information about the programs and professors in related field, please refer to the link of: professors' brief profiles(http://en.ustc.edu.cn/faculty/201105/t20110530_112483.html), and schools anddepartments (http://en.ustc.edu.cn/schools/).
Applicants are encouraged to contact prospective supervisors prior to application and if have, are expected to upload in the online application system the Form of Provisional Acceptance of International Student by USTC Professor .
Duration of Scholarship
The duration of scholarship is decided in accordance with the duration of each specific program:
Master's Degree Programs: 2-3 academic years
Doctoral Degree Programs: 3-4 academic years
Applicants who apply for programs instructed in Chinese but without sufficient Chinese language proficiency are required to take one-year Chinese language courses and pass the relevant test prior to the studies in their specialties. For those who take the one-year Chinese language courses, the duration of the scholarship will be extended correspondingly. Scholarship duration specified in the admission notice CANNOT be extended in principle.
Application Deadline
March 15, 2018 (for online application)
Dossier de candidature
---
Informations de contact
---