Bourse France 2021 : Masters à École de Management Léonard de Vinci Business School
---
Type de bourse
Bourse d'études Pays
France Niveau d'études
Master Date fin de candidature
30 juin 2021
---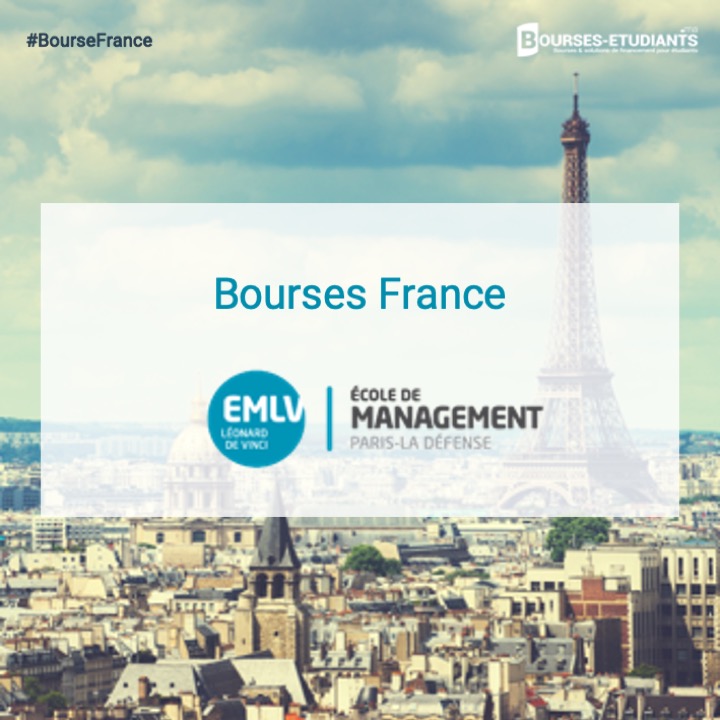 ---
Bourse France 2021 : Masters à l'École de Management Léonard de Vinci Business School
Getting an educational fund to take away all your financial concerns. If you also want to get a fund, then you can apply for the diversity awards provided by the École de Management Léonard de Vinci Business School.
The program is open for talented worldwide students commencing in postgraduate degree coursework at the school in France.
The EML EcoLeonard de Vinci Business School Paris is a business school in Paris located at the Pôle Universitaire Léonard de Vinci in La Defense. It offers a various degree program for students.
Why study at École de Management Léonard de Vinci Business School? The school provides skilled to contribute to manage diverse evolutions caused by disruptive technologies and to collaborate in a transversal and hybrid way.
Application Deadline: June 30, 2021
Brief Description
University or Organization: École de Management Léonard de Vinci Business School
Department: NA
Course Level: Masters
Award: 10% to 50%
Number of Awards: Not known
Access Mode: Online
Nationality: International
The award can be taken in France
Eligibility      
Eligible Countries: Applications are accepted from around the world
Eligible Course or Subjects: MSc and MBA degree coursework in the subject stream offered by the school.
Eligibility Criteria: For being considered, applicants must meet the following criteria:
Candidates must demonstrate outstanding academic, professional, or personal qualities.
Non-French candidates are eligible to apply
How to Apply
How to Apply: To apply for the award, applicants have to take admission in the postgraduate degree coursework at the university. All eligible candidates are considered for the opportunity .
Supporting Documents: Must attach a CV, Cover Letter, copies of all diplomas and transcripts including a high school diploma, ID photos, Copy of passport and Student VISA
Admission Requirements: For taking admission, applicants must have a bachelor's degree certificate with excellent academic achievement.
Language Requirement: Candidates must be proficient in written and spoken the English language.
Benefits: Winners will receive the reduction in tuition fee ranging from 10% to 50%
Dossier de candidature
---
Informations de contact
---