Bourses de recherche : Aalto University – Finlande 2018
---
Type de bourse
Bourse de Recherche Pays
Finlande Niveau d'études
Doctorat Date fin de candidature
31 juill. 2018
---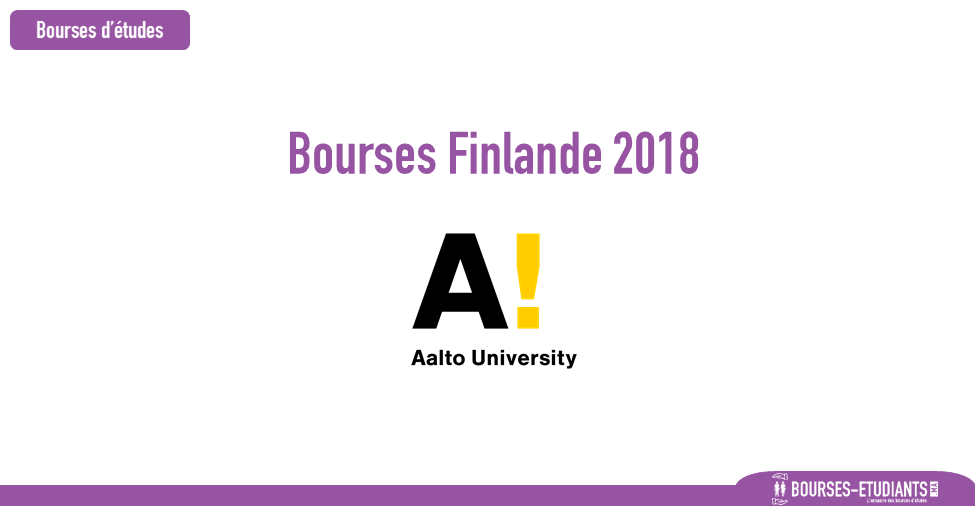 ---
Bourses de recherche : Aalto University – Finlande 2018
Aalto University is a community of bold thinkers where science and art meet technology and business. We are committed to identifying and solving grand societal challenges and building an innovative future. Aalto University has six schools with nearly 20 000 students and more than 400 professors. Our campuses are located in Espoo and Helsinki, Finland. 
Aalto University School of Engineering invites applications for
Four-Year Doctoral Candidate Positions in Multidisciplinary Passenger Ship Design
The above-mentioned positions are located in the Department of Mechanical Engineering, Marine Technology research group which focuses on research of ship structures and strength, ship hydrodynamics and safety with applications to arctic ships, passenger ships, autonomous ships and marine traffic (see: http://mecheng.aalto.fi/en/research/marine_technology/ )
Requirements
The applicants should have experience in some of the following research areas:
Naval architecture and/or marine engineering,
Experience-based design, product development and/or industrial design,
Artificial experience, modeling of human decision making and/or optimization
Maritime transport, logistics and/or economics.
 The applicant for the position of Doctoral Candidate must have a Master's degree and must fulfill the requirements for doctoral students at the Aalto University School of Engineering (see https://into.aalto.fi/display/endoctoraleng/Admission+requirements  .
Employment
The expected duration of doctoral studies is four years, but a contract is at first made for one year, and the extension depends on candidate's  advancement in her/his studies and research. The salary is according to the salary system of Aalto University.
 How to apply
 Please, submit the applications online through the link provided below no later than 31 July 2018 including
Motivation letter
CV
A certified copy of master´s degree certificate and official transcript of records, and their translations, if the originals are not in Finnish, Swedish or English
Proof of proficiency in Finnish, Swedish or English if the applicant is not a native speaker of them (see https://into.aalto.fi/display/endoctoraleng/Application+instructions#Applicationinstructions-LanguagerequirementsLanguagerequirements )
For additional information on funding and contents of work, please contact Professors Pentti Kujala or Jani Romanoff (or in recruitment process –related questions HR-coordinator Anna-Maija Harju) E-mails: [email protected].
Aalto University reserves the right for justified reasons to leave the position open, to extend the application period and to consider candidates who have not submitted applications during the application period.
Dossier de candidature
---
Informations de contact
---