Bourses de recherche Allemagne 2019 : European Fellowships program – BMBF
---
Type de bourse
Bourse de Recheche Pays
Allemagne Niveau d'études
Doctorat Date fin de candidature
11 sept. 2019
---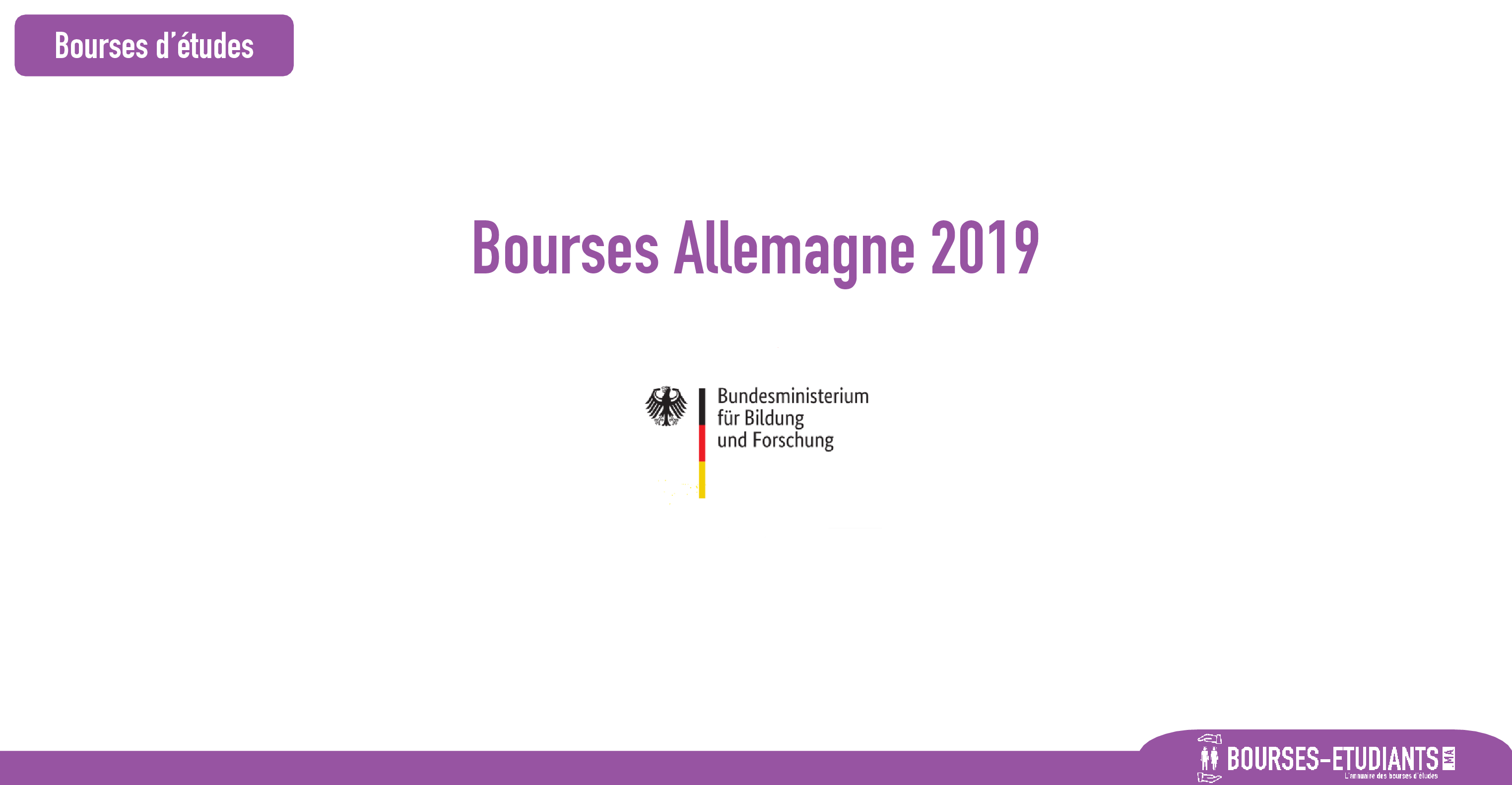 ---
Bourses de recherche Allemagne 2019 : European Fellowships program – BMBF
Why not participate in the European Fellowships program which is organized by the BMBF (Federal Ministry of Education and Research in Germany)?
The awards are funded by the European Commission, aims to give a great experience to researchers who are highly passionate in the research fields.
The Federal Ministry of Education and Research was formed on 20 October 1955. In Germany, it provides student loans. The funder European Commission is known as an institution of the European Union which is responsible for proposing legislation, implementing decisions, upholding the EU treaties.
Why at this Research Program? At this program, candidates will get chances to sharpen their critical and analytical thinking skills and they will contribute to the creation of new knowledge. They will also enhance confidence in their ability with interests and clarify their career goals.
Application Deadline: September 11, 2019
Eligibility
Researchers of all nationalities who have not spent more than 12 months during the last three years in the country of their future host organization are eligible for this grant.
They can apply for a research program in any field of research.
Applicants must be very zealous about the program and ready to pursue a full-time course.
How to Apply
How to apply: There is no requirement of taking admission in any organization; you can directly apply for the award by submitting an online application form through the Funding & Tenders Portal.
Supporting Documents: A research proposal, curriculum vitae, and personal statement should be attached to the application.
Admission Requirements: For admission, a complete doctorate degree is necessary.
Language Requirement: To study this program you must have good knowledge of the English language.
Benefits
The researchers will get a grant of 4,880 euro's per month gross, plus 600 euro's mobility allowance and 500 euro's family allowance.
Dossier de candidature
---
Informations de contact
---
Organismes proposant la bourse
BMBF The Federal Ministry of Education and Research (German: Bundesministerium für Bildung und Forschung), abbreviated BMBF, is a cabinet-level ministry of Germany. It is headquartered in Bonn, with an office in Berlin. The Ministry provides fun...