Bourses de Recherche Australie 2020 : Phd Art Program at Australian National University
---
Type de bourse
Bourse de Recheche Pays
Australie Niveau d'études
Doctorat Date fin de candidature
31 août 2020
---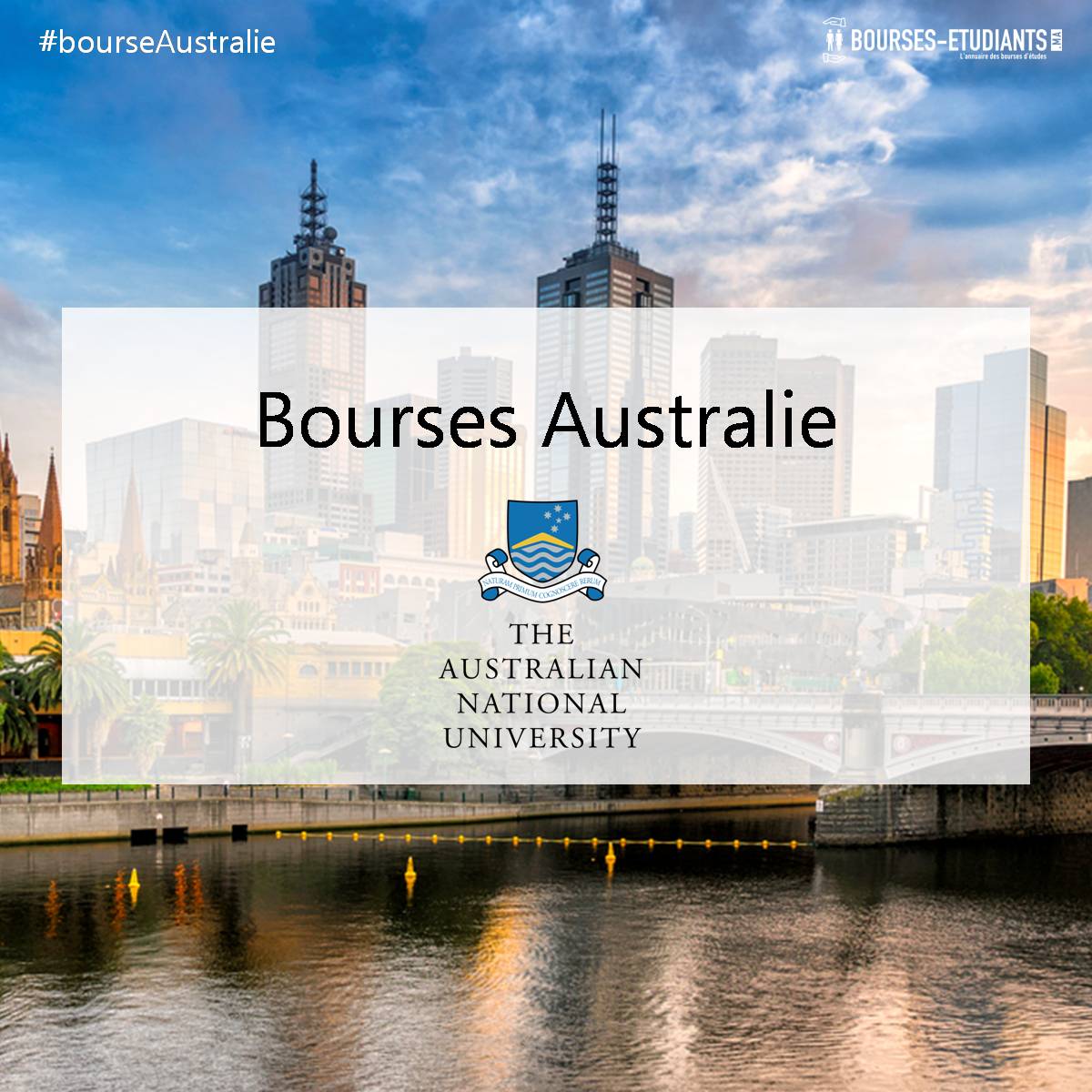 ---
Bourses de Recherche Australie 2020 : Phd Art Program at Australian
      National University
Description :
Applications are invited for PhD and MPhil applications in the Arts, Humanities and Social Sciences at Australian National University in Australia. Domestic and international students are eligible to apply.
In order to be eligible to be considered for a study, you must have the equivalent of H1 honors (first class honors). The program is available to pursue a PhD and MPhil program
ANU is a world-leading university in Australia's capital city, Canberra. University's location points to their unique history, ties to the Australian Government and special standing as a resource for the Australian people.
Application Deadline : 
Applications for ANU administrated for international students close on August 31, each year, and for domestic students, it closes on the October 31, each year. Educations are highly competitive and there are always more applicants than there are awards
To be eligible for this application you must meet the following requirements:
Domestic and International students are eligible to apply.
Graduate research degrees are available in over 20 disciplines in the arts, humanities and social sciences within the College of Arts & Social Sciences (CASS). Students who wish to undertake a graduate research program at ANU can do so through either a Doctor of Philosophy (Ph.D.) or Master of Philosophy (MPhil).
How to Apply :
 Once you have secured a potential supervisor you can officially apply for admission through the ANU Apply Online portal. The portal will advice on the proper documentation required for your application. If you have any technical difficulties when applying you should contact the Admissions Office: Domestic inquiries | International inquiries
Supporting Documents: To apply, students must be ready to submit the following:
Academic record (including GPA)
Research potential and support from prospective supervisor and area

Research Proposal
Referee reports & questionnaires
Publications
Prizes, Awards, and Scholarships
Relevant professional experience
English language competency
Ranking relevant to others in the graduate research field or discipline area
Admission Requirements: To apply for the program applicants need to admission to a Higher Degree by Research requires you to have completed an Honours degree at H2A level or above, or equivalent prior studies, such as a Master's degree that includes a significant research component.
Language Requirements: Applicants whose first language is not English are usually required to provide evidence of proficiency in English at the higher level required by the University. Please also refer to the ANU English Language Policy.
Dossier de candidature
---
Informations de contact
---
Organismes proposant la bourse
Australian National University ANU – Australian National University  is a world-leading university in Australia's capital city, Canberra. Our location points to our unique history, ties to t...