Bourses de Recherche Australie 2020 : PHD program at University of Queensland
---
Type de bourse
Bourse de Recheche Pays
Australie Niveau d'études
Doctorat Date fin de candidature
31 août 2020
---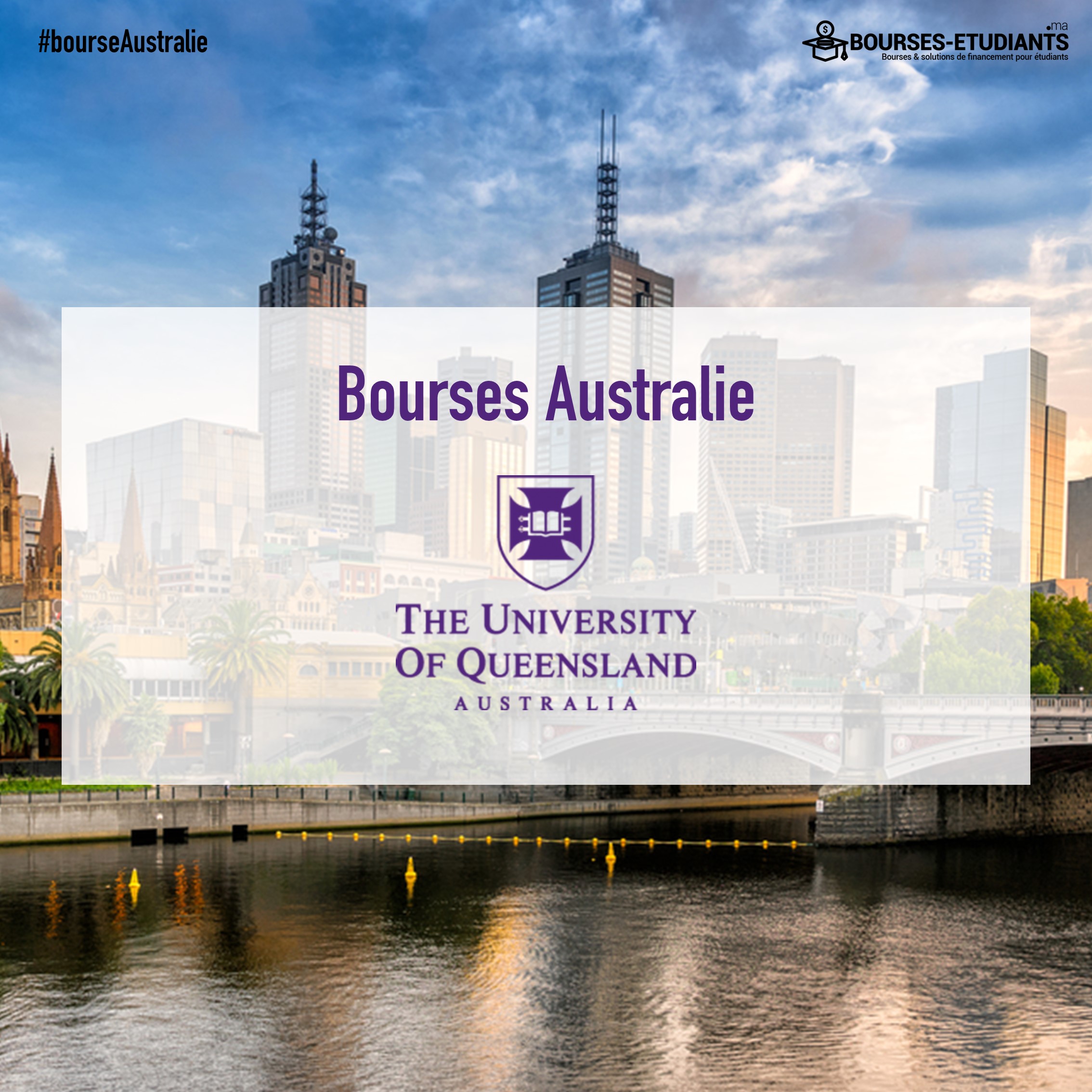 ---
Bourses de Recherche Australie 2020 : PHD program at
University of Queensland
Description:
Founded in 1909, the University of Queensland is one of Australia's leading universities that provide many undergraduates, associate, master, PhD, and higher doctorate degrees. It is a higher education institution that focuses strongly on research and teaching.
Why study at the University of Queensland? The university offers a range of study options and provides a world-class experience for its students. At this university, aspirants will have access to a rigorous education in a supportive and creative environment.
University or Organization: University of Queensland
Department: School of Mechanical and Mining Engineering
Course Level: PhD
Award: $28,092 per annum
Access Mode: Online
Number of Awards: Not Known
Nationality: International
The award can be taken in Australia
Eligibility
Eligible Countries: All nationalities.
Acceptable Course or Subjects: PhD degree program in the study area of Engineering and Computing.
Admissible Criteria: To be eligible, applicants must meet the following criteria:
Must have a Master of Philosophy (or another research master's degree).
Bachelor's degree from an approved university with at least honours class IIA or equivalent.
Coursework master's degree with an overall grade point average of 5.65 on the 7-point UQ scale.
Postgraduate degree (at least one year full-time or equivalent) with an overall grade point average of 5 on the 7-point UQ scale, together with research experience. We will consider these applications on a case-by-case basis.
Have a Bachelor's degree plus at least 2 years of research experience, including research publications.
How to Apply
How to Apply: In order to apply for the opportunity , candidates must take admission in a PhD program at the University of Queensland. After that, students must email the following documents to zhongwei.chen-at-uq.edu.au.
Supporting Documents: Candidates must submit a CV, academic transcript, degree certificates, password, references, and letters of recommendation with your application.
Admission Requirements: For taking admission, applicants must meet the entry requirements of the program.
Language Requirement: If English is not your first language, you should provide evidence of English language ability: IELTS, TOEFL, or other acceptable proof. Please see the English Language Requirements section for more details.
Benefits
The University of Queensland will provide $28,092 per annum for interested students who want to undertake a Higher Degree by Research programme.
Dossier de candidature
---
Informations de contact
---
Organismes proposant la bourse
The University of Queensland (UQ) is one of Australia's leading research and teaching institutions. We strive for excellence through the creation, preservation, transfer and application of knowledge...