Bourses de recherche Chine 2021 : Chongqing University Phd Scholarships
---
Type de bourse
Bourse de Recheche Pays
Chine Niveau d'études
Doctorat Date fin de candidature
30 avr. 2022
---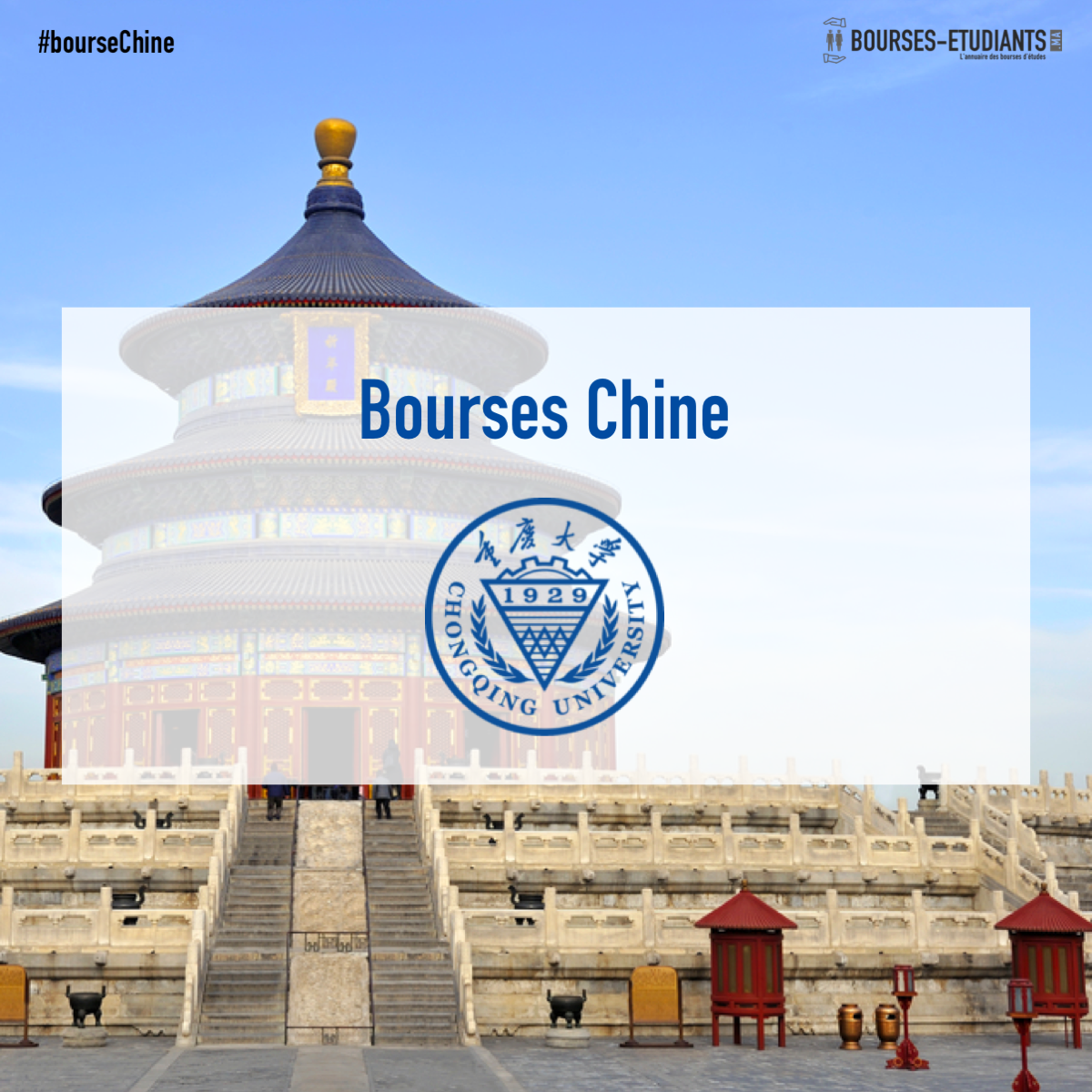 ---
Bourses de recherche Chine 2021: Chongqing University PhD Scholarships
Description :
In order to encourage more outstanding international students to pursue a higher education in Chongqing, Chongqing Municipal Government launches the Chongqing Municipal Government Mayor Scholarship.
Chongqing University of Post and Telecommunications (CQUPT), founded in 1950, is one of the few universities that has been blue-printed and given priority to develop by the State. It has also grown into a prominent university and is acknowledged by its excellence in the field of information industry both within and outside China.
Opportunity Focus Areas:
Communication and Information Engineering.
 Computer Science and Technology.
Automation.
Optoelectronic Engineering.
Media and Arts.
Biological Information.
Science.
Economics and Management.
Foreign Language.
Software Engineering.
Advanced Manufacturing Engineering.
Cyber Security and Information Law.
Physical Educationhas.
Required Languages
English or Chinese.
Eligible Countries
ALL WORLD COUNTRIES.
Program Period
3 academic years.
Eligibility Requirements (Criteria)
Applicants must be a citizen of a country other than the People's Republic of China, and be in good health.
Applicants must be master's degree holders.
Applicants must be under the age of 40 when applying for doctoral programs.
 Applicants should not be holding any other scholarship provided by the Chinese government.
Opportunity Cost
(Partially Funded)
35,000RMB/year
Scholarship winners must pay the corresponding tuition fee, and accommodation fee before enjoying this scholarship.
This scholarship only covers the major study, does not include the Chinese Language/preparatory study.
How to Apply
First Step: 
Complete all documents.
1. Passport size Photos.
2. Application Form for Chongqing Municipal (written in Chinese or English)
3. Application Form for Study in CQUPT 
4. Notarized highest diploma.( written in Chinese or English)
5. Academic transcripts(written in Chinese or English)
6. Two Recommendation Letters(written in Chinese or English)
Applicants must submit two recommendation letters signed by a professor or an associate professor.
7. A Study Plan or Research Proposal (written in Chinese or  English) This should be a minimum of 800 words.
8. Copy of Passport Home Page.
9. Foreigner Physical Examination Form(photocopy)(written in English).
Second Step:
Send all the documents to this address:
Application documents Post Address: International office, Chongqing University of Posts and Telecommunications,
Dossier de candidature
---
Informations de contact
---