Bourses de recherche Danemark 2019 : PhD Fellowships in Mass Spectrometry Imaging – University of Copenhagen
---
Type de bourse
Bourse de Recherche Pays
Danemark Niveau d'études
Doctorat Date fin de candidature
07 avr. 2019
---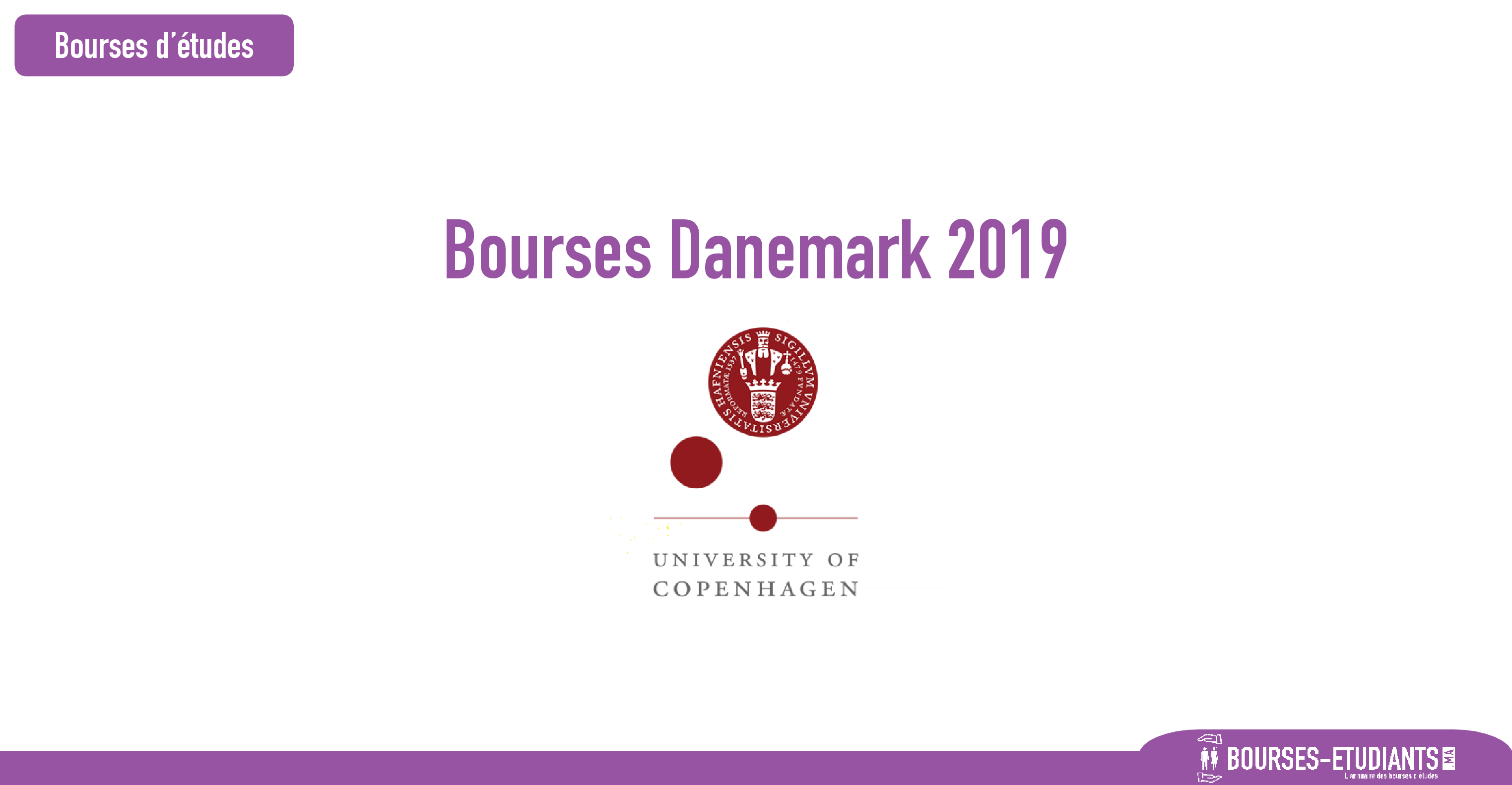 ---
Bourses de recherche Danemark 2019 : PhD Fellowships in Mass Spectrometry Imaging – University of Copenhagen
Department of Pharmacy at the University of Copenhagen is offering a three-year Ph.D. fellowship in Mass spectrometry imaging of plant metabolites. The Ph.D. fellowship is financed by the EU Horizon 2020 – Research and Innovation Framework Programme. The fellowship is available from June 1st, 2019 or as soon as possible thereafter.
The Ph.D. project is part of a larger research project which aims to implement biosynthesis of important precursors for commercial drug substances into yeast cells. The project takes place in close collaboration with consortium partners in France and Germany and with co-supervision from the Department of Plant and Environmental Sciences, University of Copenhagen.
Job description 
Your key tasks as a Ph.D. fellow at the Faculty are to:
Carry through an independent research project under supervision.
Write scientific articles and the Ph.D. thesis on the grounds of your research project.
Complete Ph.D. courses or other equivalent education corresponding to approx. 30 ECTS points.
Obtain experience with teaching or other types of dissemination related to your Ph.D. project.
Participate in the undergraduate teaching of students in pharmaceutical sciences.
Participate in national and international conferences and scientific meetings.
Stay at an external research institution, preferably abroad.
Opportunity Focus Areas:
Pharmacy
Chemistry
Plant biology
The fellowship is available from June 1st, 2019 or as soon as possible thereafter. (it lasts for 3 years)
Criteria
You must have obtained a Master´s degree in chemistry, pharmacy, plant biology or related areas prior to the starting date.
You must have fluency in English and excellent communication skills.  
The University of Copenhagen wishes to reflect the diversity of society and welcomes applications from all qualified candidates regardless of personal background.
Value
Depending on seniority, the monthly salary begins around DKK 26,754 (approx. 3,588 EUR) (taxable) plus pension.
How to apply?
First Step: Your online application must be submitted in English by clicking 'Apply now' below.
Second Step: Your application must include the following documents/attachments – all in PDF format:
Cover letter: Letter stating the interest in and qualifications for the project (max. one page).
Full CV.
Diploma and transcripts of records: Master´s degree diploma (including grade transcripts for bachelor´s and master´s degrees). Applicants with a Master´s degree from abroad should also enclose a short description of the grading scale used.
Possible publication list.
Other information to consider: Possible references and recommendations.
Third Step: The successful applicant will be requested to formally apply for enrolment as a PhD student at the Faculty of Health and Medical Sciences according to the rules stipulated in the Ministerial Order on the PhD programme at the universities (PhD order) from the Ministry of Science, Innovation, and Higher Education and the guidelines for the PhD programme at the Faculty of Health and Medical Sciences.  
Note: The Ph.D. student is expected to be affiliated to the graduate programme in pharmaceutical sciences, Drug Research Academy.
Dossier de candidature
---
Informations de contact
---