Bourses de recherche Danemark 2019 : Zonta Denmark's PhD funding for International Female Students – Zonta International Foundation
---
Type de bourse
Bourse de Recheche Pays
Danemark Niveau d'études
Doctorat Date fin de candidature
15 juill. 2019
---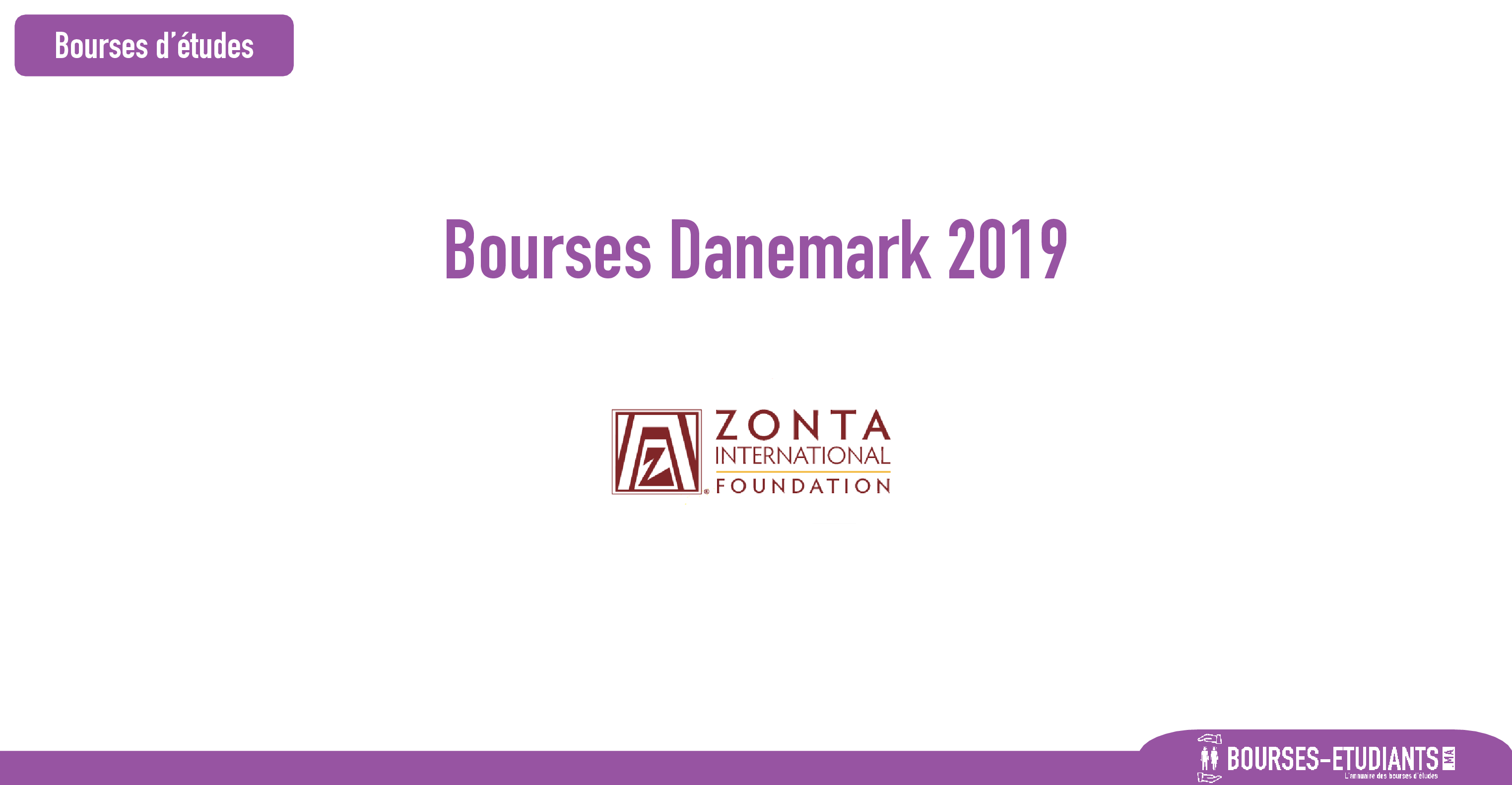 ---
Bourses de recherche Danemark 2019 : Zonta Denmark's PhD funding for International Female Students – Zonta International Foundation
To support women in the natural sciences and technology, the Danish Zonta Clubs are offering Zonta Denmark's PhD Scholarship.
The purpose of this PhD program is to educate women from any nationality in the PhD program and creating a positive impact on women education in the world.
There are a total of 22 Zonta clubs in Denmark. It donates at least 1/3 to international projects which focused mainly on women and girls. As a member of this club, women be a part of a network committee and create a difference in society.
Why at Zonta program? At this program, women get a great opportunity to enhance their talent and maintain a personality which they want to be. They can participate in diverse cultural programs and build a bright future in their interested field.
Application Deadline: July 15, 2019
Eligibility
Women's are suggested to see the eligibility criteria-
Danish and International aspirants can apply
The award is available for a PhD degree program in Science and Technology field.
Applicants must be under the age of 45 at the time of admission and managed a PhD study authorizes by a Danish University.
How to Apply
How to apply: You must have to take admission to a PhD course at the university by downloading and completing an application form (in English). And then complete an application form for the Zonta fund and send them through email to jastrup@privat.dk.
Supporting Documents: A curriculum vitae including full transcript details, recommendation letter from the Ph.D. supervisor also a short description on purpose to this program need to be submitted.
Admission Requirements: A master's degree from a recognizable university is necessary for admission.
Language Requirement: If the applicant doesn't have a proficiency to understand the Danish language then must have an ability to speak and understand the English language.
Benefits: The educational award costs DKK 50,000 and includes a paid membership of a Zonta club for 2 years.
Dossier de candidature
---
Informations de contact
Tél
5856 1370
Email
aase.v.schmidt@gmail.com
Site web
zonta.dk/
---
Organismes proposant la bourse
Zonta International Foundation Through donations to the Zonta International Foundation, Zonta improves women's lives, their children's lives and the communities in which they live and work.  Join us in making gender equality a reality for wom...