Bourses de recherche : Doctorate Scholarships – Okinawa Institute of Science and Technology 2019
---
Type de bourse
Bourse de Recherche Pays
Japon Niveau d'études
Doctorat Date fin de candidature
01 avr. 2019
---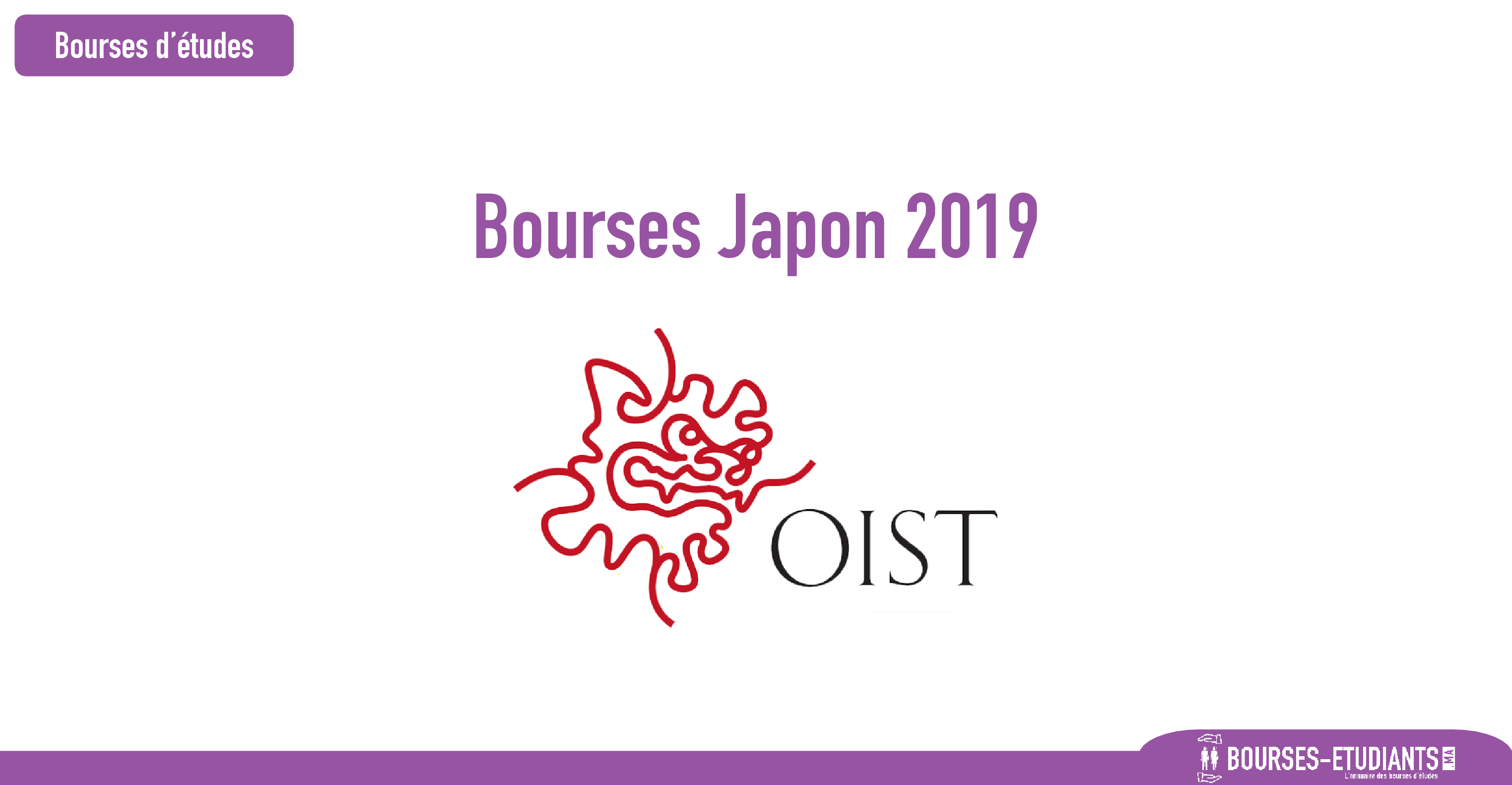 ---
Bourses de recherche Japon 2019: Doctorale Scholarships – Okinawa Institute of Science and Technology
The Okinawa Institute of Science and Technology is a postgraduate multidisciplinary college that offers a PhD program for 5 years in science. More than half of faculty and students are recruited from outside Japan, and all research is conducted in English.
OIST conducts internationally recognized science and technology education and research, contributes to sustainable development in Okinawa, promotes and supports the advancement of science and technology in Japan and around the world. The College of Graduate Studies accepts about 50 students each year. This ensures that the number of students per faculty member decreases so that they can offer the best education in the world for their graduate programs.
Specializations for this opportunity:
Chemistry.
Environmental and Ecological Sciences.
Marine Sciences.
Mathematical and Computational Sciences.
Molecular, Cell, and Developmental Biology.
Neuroscience.
Physics.
The basic requirement for the OIST Graduate Program is to complete a Bachelor's, Master's or equivalent degree prior to the date of admission. Candidates are selected for admission regardless of race, color, religion, national origin, disability or gender.
Students admitted by the Graduate School will be contacted to start visa arrangements and campus housing.
OIST will cover transportation costs up to the maximum level (international: ¥ 500,000 / local: ¥ 250,000)
Financial support (taxable) of up to 2.4 million yen per year is provided for each year of full-time study.
Step 1: Selected students must open an Embark account to apply online. Then they need to download the following documents:
The required documents:
A copy of the certificate: scanned copies of the current academic certificate or any completed diploma (BA, MA, etc.) in PDF format. English translation is required for non-English translations.
Letter of intent: Must not be more than 400 words and should address the following points:
Interests and scientific aspirations of the advanced.
What the applicant wishes to obtain from OIST Graduate Studies.
Passport: The application system requires applicants to submit their passport number and download a passport copy of their passport. Applicants from outside Japan must have a valid passport to travel to Japan. Applicants must submit their passport details in the application process.
Letter of Recommendation: Each student is required to receive at least two letters and not more than 5 letters of recommendation.
Certificate of proficiency in English: An applicant applying for admission from a university where the non-English language is required must provide the TOEFL or IELTS score obtained in the last two years.
OIST Institutional Code for TOEFL: 8794
OIST address for IELTS: Admissions and Career Development Section
Okinawa Institute of Science and Technology Graduate University
1919-1 Tancha, Onna-son, Kunigami-gun,
Okinawa, Japan 904-0495
There is no minimum required grade but information is necessary to determine the requirements of the preparatory course.
Optional documents:
– Additional evidence of academic ability, such as GRE scores, obtained during the past two years.
OIST Institutional Code for GRE reports: 8794
– Additional material such as title, research summaries, oral presentations and other evidence.
Dossier de candidature
---
Informations de contact
---