Bourses de recherche Nouvelle Zélande 2019 : Roper Scholarship in Science – University of Canterbury
---
Type de bourse
Bourse de Recheche Pays
Nouvelle-Zélande Niveau d'études
Doctorat Date fin de candidature
15 oct. 2019
---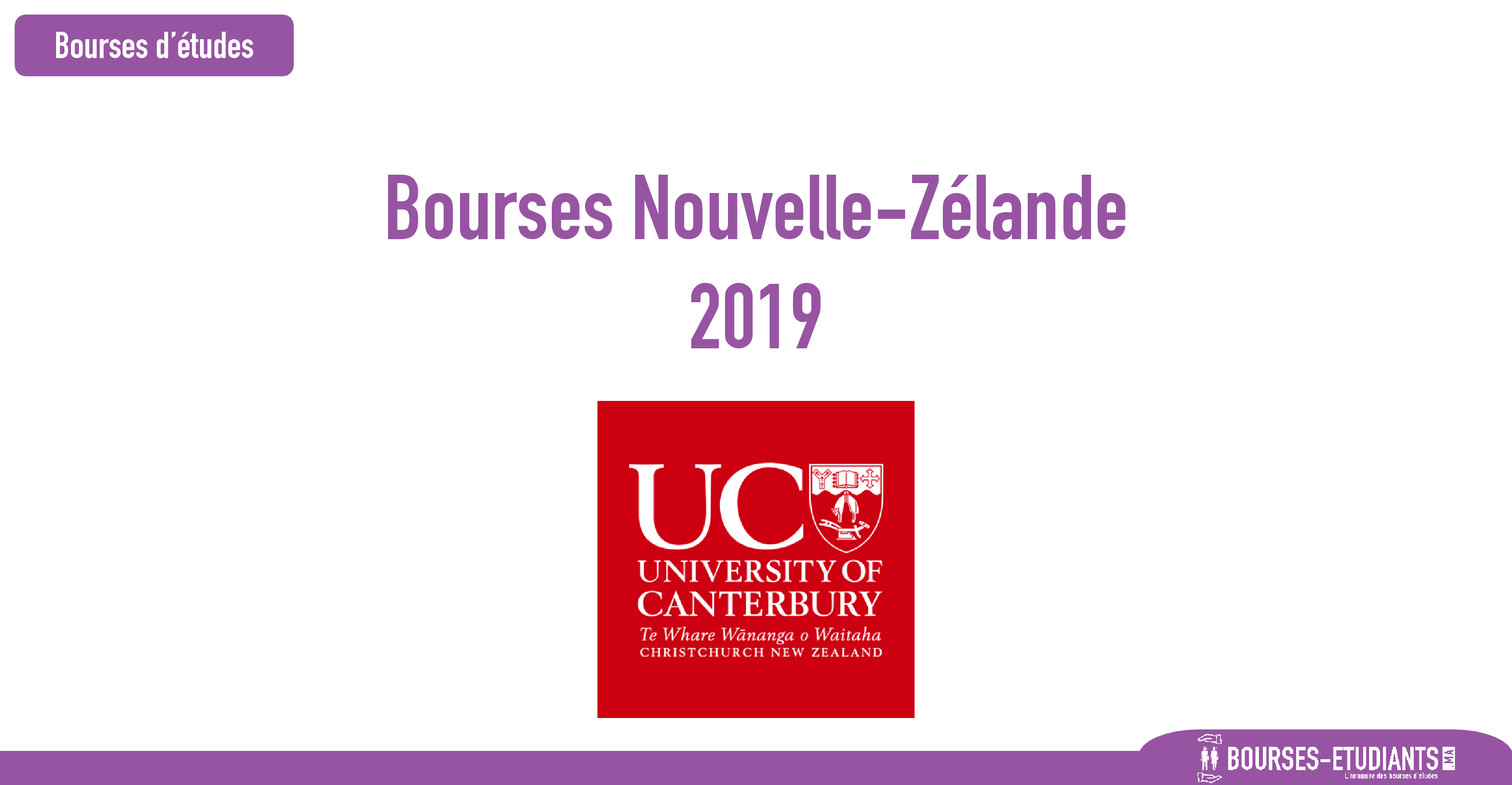 ---
Bourses de recherche Nouvelle Zélande 2019 : Roper Scholarship in Science – University of Canterbury
UC Roper Scholarship in Science 2019 is offered by the University of Canterbury for PhD degree in the field of Science. The deadline for the sending your application is 15 Oct 2019. The value of this scholarship is Full Funding, Tuition fees plus $26,000 per annum . This scholarship is open for: Open to all nationalities.
The University of Canterbury (Māori: Te Whare Wānanga o Waitaha; postnominal abbreviation Cantuar. or Cant. for Cantuariensis, the Latin name for Canterbury) is New Zealand's second oldest university (after the University of Otago, itself founded four years earlier in 1869).
It was founded in 1873 as Canterbury College, the first constituent college of the University of New Zealand. Its original campus was in the Christchurch Central City, but in 1961 it became an independent university and began moving out of its original neo-gothic buildings, which were re-purposed as the Christchurch Arts Centre. The move was completed on 1 May 1975 and the university now operates its main campus in the Christchurch suburb of Ilam and offers degrees in Arts, Commerce, Education (physical education), Engineering, Fine Arts, Forestry, Health Sciences, Law, Music, Social Work, Speech and Language Pathology, Science, Sports Coaching and Teaching.
Deadline: 15 Oct 2019
Scholarship value: Full Funding, Tuition fees plus $26,000 per annum
UC Roper Scholarship in Science 2019 offered for the students planning to pursue their Ph.D. in Science at the university. The value of the scholarship is the entire tuition fee at the domestic rates plus $26,000 per annum stipend for three years.
Eligibility: Applicant must have applied or planning to apply for a Ph.D. course in the faculty of Science at the university
To apply for UC Roper Scholarship in Science 2019 applicant must complete the necessary applications and submit by the deadline- 15th October 2019.
Dossier de candidature
---
Informations de contact
---
Organismes proposant la bourse
University of Canterbury Founded in 1873 by scholars from Oxford and Cambridge universities, Canterbury University moved to its current campus in Ilam in the 1970s, from what is now the Christchurch A...