Bourses de recherche Nouvelle Zélande 2020: Postgraduate and PhD programs at Auckland University of Technology
---
Type de bourse
Bourse de Recheche Pays
Nouvelle-Zélande Niveau d'études
Doctorat | Master Date fin de candidature
01 nov. 2020
---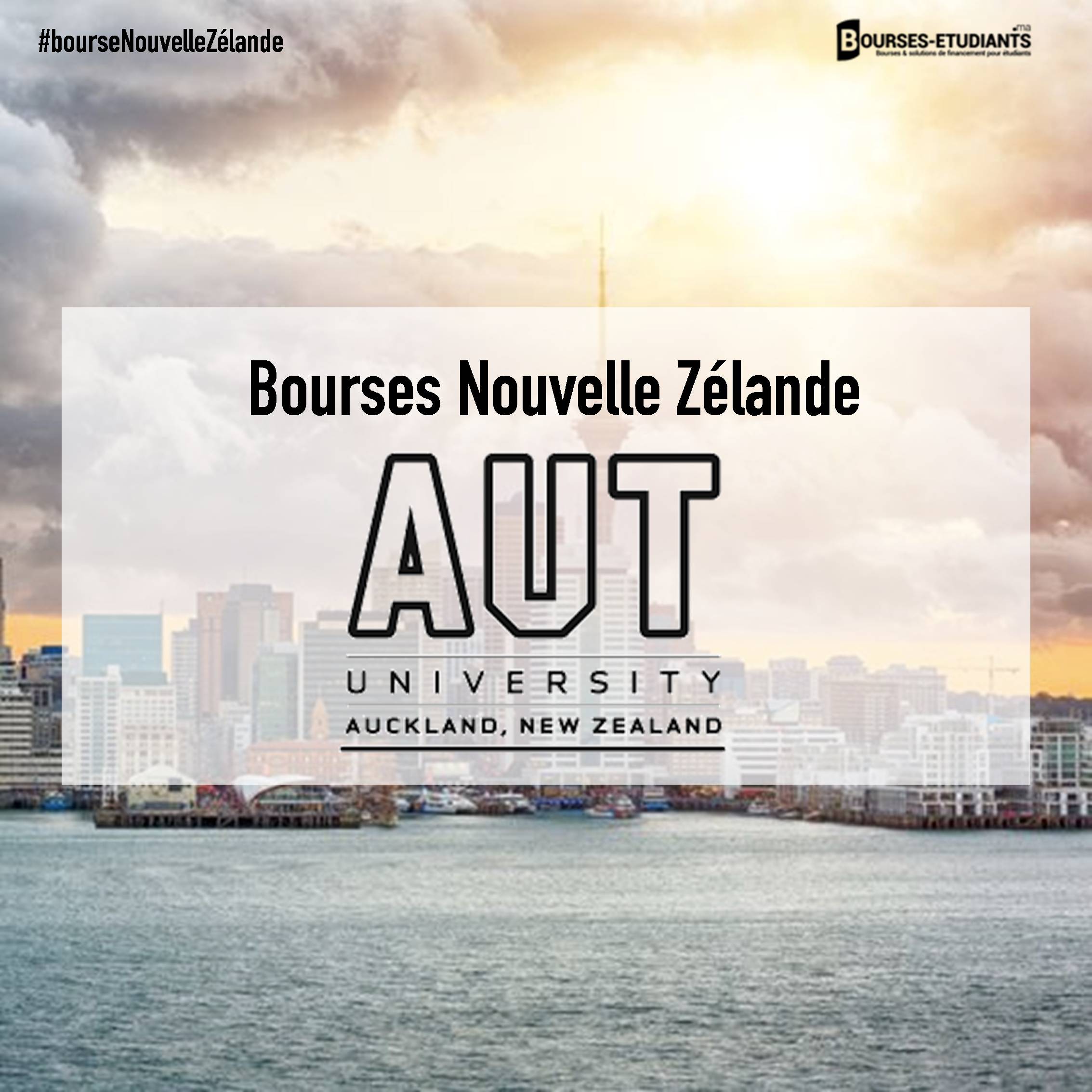 ---
Bourses de recherche Nouvelle Zélande 2020: Postgraduate and PhD programs at
Auckland University of Technology
Auckland University of Technology is offering the Faculty of Culture and Society scholarship. The grant is available for international students.
Auckland University of Technology offers undergraduate and postgraduate (both PhD and Master) degrees, as well as sub-degree qualifications such as diplomas and certificates. It was ranked in the 441-450 bands, which puts it in the top 2% of universities worldwide.
Description
Applications Deadline: June and November each year
Course Level: Postgraduate program.
Study Subject: School of Education, School of Language and Culture, School of Hospitality Tourism and Gastronomy, School of Social Science and Public Policy.
Scholarship Award: Varies
Nationality: International students
Number of Scholarships: Number not given
Scholarship can be taken in New Zealand
Eligibility 
Eligible Countries: award is available for international students.
Entrance Requirements: Applicants must be either studying at AUT at the time of application or have completed their qualifying degree in a relevant field at AUT, or another New Zealand University, no more than two years prior at the time of application.
Applicants must:
achieve a minimum GPA minimum of 7.00 (A-) across a minimum of 120pts in the final year of their qualifying degree; or
Be registered in ARION as having M?ori or Pacific first ethnicity and achieve a minimum GPA of 6.5 (B+/A-) across 120pts in the final year of their qualifying degree.
Be able to prove significant financial hardship and achieve a minimum GPA of 6.5 (B+/A-) across 120pts in the final year of their qualifying degree.
Application Procedure: 
How to Apply: Applicants must complete the AUT Postgraduate application online available through the AUT Scholarships Database www.aut.ac.nz/scholarships. Applications will open in October of the year preceding study for Semester 1 study or May for study in Semester 2. The following documentation must be received on or before the closing date.
Supporting Documents: The personal statement should also attach an outline of recent leadership positions or responsibilities held within the University or community.
If an applicant wishes to be considered under the Financial Hardship category they must address this in their personal statement and upload evidence of their financial position i.e. an IRD statement of income and provide the details of a referee, other than a family member or friend, who can support the applicant's financial need.
A copy of the applicant's transcript will be added to the application by The grants Office once grades have been finalized.
Online Application
English Language Requirements: if you are from a majority you may not be required to provide further proof of your English Language proficiency.
Benefits
The sponsorship will cover:
The scholarship consists of tuition fees and student services levies of up to a maximum of $9,250 for 120pts at Level 8 or above in the approved program of study completed within a twelve-month period.
Stipend scholarships may be awarded to top applicants. In cases where full fees plus a stipend is awarded the stipend will be valued at $5,000 during the twelve-month period.
Dossier de candidature
---
Informations de contact
---