Bourses de recherche Pakistan 2019 : Postdoctoral Fellowship Program – TWAS-ICCBS
---
Type de bourse
Bourse de Recheche Pays
Pakistan Niveau d'études
Doctorat Date fin de candidature
30 juin 2019
---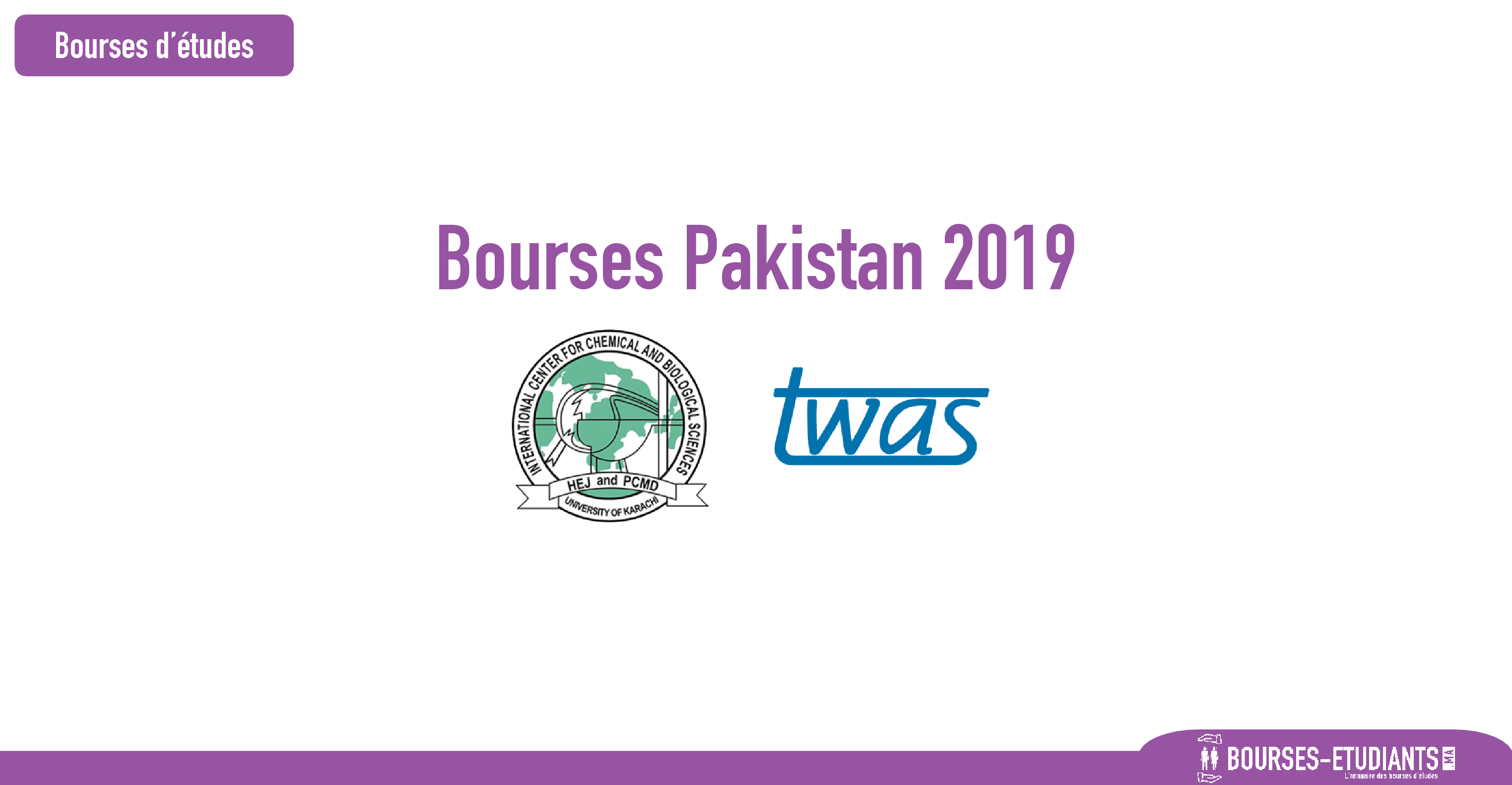 ---
Bourses de recherche Pakistan 2019 : Postdoctoral Fellowship Program – TWAS-ICCBS
Bourses Pakistan
This program is offered by the World Academy of Sciences (TWAS) in partnership with the ICCBS (International Center for Chemical and Biological Sciences), the educational award is activated for international aspirants and wants to prepare young scientists for developing the world.
36 years ago in 1983, the World Academy of Sciences was established. It is a merit-based science academy uniting 1,000 scientists in some 70 countries whose headquarter is located in Trieste, Italy.
Why at this program? By studying this program, you will get to experience new things in diverse fields and many opportunities for reaching to the top of your desired future.
Application Deadline: June 30, 2019
Eligibility
Eligible Countries: Citizens of developing countries are eligible for this grant.
Acceptable Course or Subjects: They can be a part of a postdoctoral degree course in the field of Agricultural Sciences, Structural, Cell and Molecular Biology, Biological Systems and Organisms, Medical and Health Sciences incl., Neurosciences, and Chemical Sciences.
Admissible Criteria: You must be a maximum age of 45 years at the time of admission and not hold any visa for temporary or permanent residency in Pakistan or any developed country.
How to Apply
How to apply: Candidates must have to register themselves in a postdoctoral degree program at any university in Pakistan. After registering they can apply for the grant through the online application submission.
Supporting Documents: Applicants must have to submit an acceptance letter from ICCBS when applying, health certificate as well as reference letters which will be a headed paper and signed.
Admission Requirements: For studying this program, you must have a PhD degree in a field of natural sciences.
Language Requirement: Demonstrating the English language proficiency by taking TOEFL or IELTS test is required if English is not your national language.
Benefits
This bursary will provide a monthly stipend which should be used to cover living costs like food, accommodation, local transportation, and incidental minor illness.
Dossier de candidature
---
Informations de contact
---
Organismes proposant la bourse
The World Academy of Science The World Academy of Science TWAS was founded in 1983 by a distinguished group of scientists from the developing world, under the leadership of Abdus Salam, the Pakistani ...
ICCBS (International Center for Chemical and Biological Sciences) The International Center for Chemical and Biological Sciences (ICCBS), based in Karachi, Pakistan, comprises the H.E.J. Research Insti...