Bourses de recherche : PhD studentship in Microgrid or Machine Learning – University of Warwick 2019
---
Type de bourse
Bourse de Recherche Pays
Royaume Uni Niveau d'études
Doctorat Date fin de candidature
28 févr. 2019
---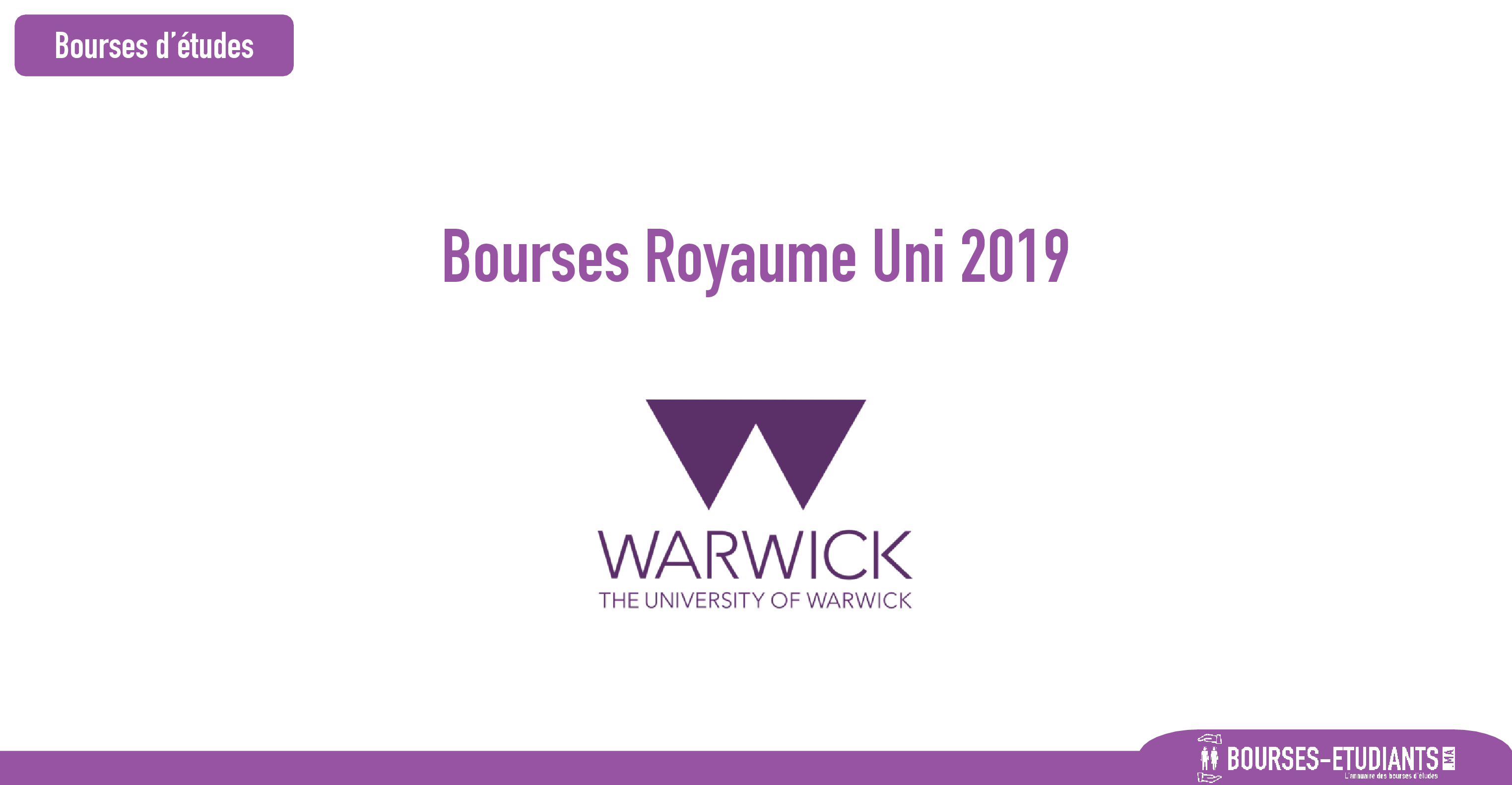 ---
Bourses de recherche : PhD studentship in Microgrid or Machine Learning – University of Warwick 2019
The University of Warwick is offering a PhD studentship in Microgrid or Machine Learning targeted towards overseas students.
This PhD studentship is funded in support of a recently awarded EPSRC grant in Data-driven Intelligent Energy Management System for a Micro Grid. This project aims to develop an intelligent energy management system for a grid- connected microgrid (consisting of distributed renewable energy sources, energy storages and local loads), this will maximise energy usage efficiency and make renewable generation more cost effective whilst minimising environmental impact and provide ancillary services. This project has eight project partners including National Grid UK. The PhD student is expected to collaborate with two postdocs working in this project as well as other researchers in the project supervisor's team.
The applicants are encouraged to apply as soon as possible because this post is on a rolling basis and the starting date is also flexible. For informal discussion of this opportunity, please contact Prof. Xiaowei Zhao at [email protected].
Eligibility:
Applicants should have (or expect to obtain by the start date) at least a good 2.1 degree (and preferably a Masters degree) or equivalent from an overseas institution.
Funding:
The scholarship will pay an annual stipend at the standard rate (currently £14777, this will increase each year) and covers 100% tuition fees at the UK/EU rate for 3 years. International students are welcome to apply but need meet the difference in costs (talking with Prof. Zhao for options).
How to apply:
Email a full CV, academic transcripts, and cover letter, explaining your interest in pursuing a PhD in this area to: [email protected] with 'PhD Application' in the subject line.
If you are successful at the interview you will be required to submit a formal application for study and fulfil the entry requirements set by the University of Warwick. As soon as you have a University ID number you will be invited to upload your degree certificate, transcripts, and a personal statement that explains your specific research interests and why you should be considered for this award. To make a formal application you must complete the online application form and quote scholarship XZ02. Details of how to make a formal application can be found here www.warwick.ac.uk/pgrengineering
Dossier de candidature
---
Informations de contact
---