Bourses de recherche Royaume Uni 2019 : University of Nottingham 
---
Type de bourse
Bourse de Recherche Pays
Royaume Uni Niveau d'études
Doctorat Date fin de candidature
08 mars 2019
---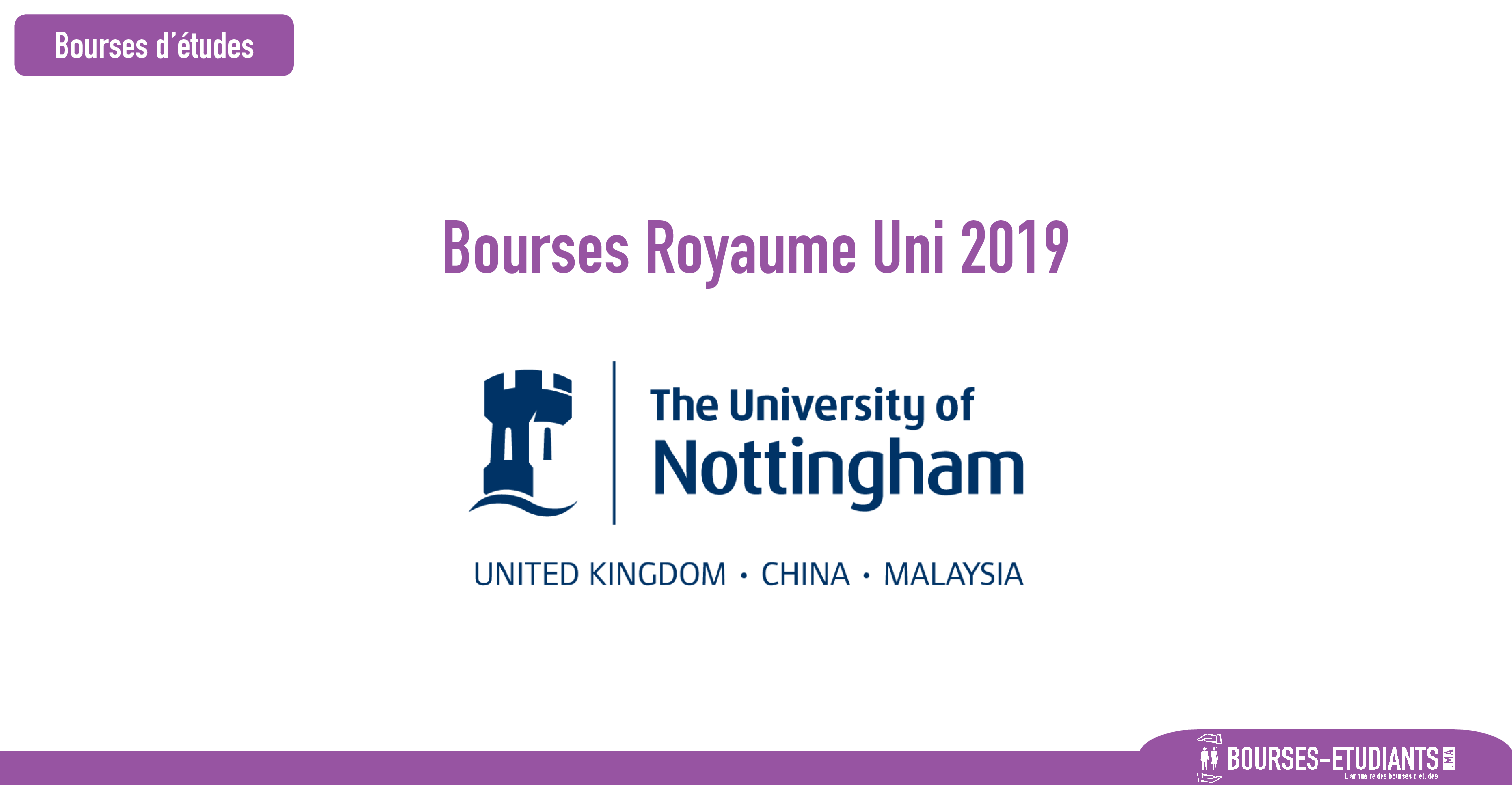 ---
Bourses de recherche Royaume Uni 2019 : University of Nottingham
The University of Nottingham is offering a highly competitive scholarship to recognise and reward applications from outstanding international students registering on Engineering research degree programmes.
In 2019 we are offering full tuition fee scholarships plus a stipend of £1,015 per month for a three-year full-time PhD research degree programme.
We are looking for applications from exceptional students who are seriously committed to pushing the boundaries of engineering, students who are excited about the prospect of working with some of the world's leading researchers and who aspire to be the best in their profession. The high value of this award reflects the University's aim to attract the best students from around the world and to support them during their study.
You can apply for this scholarship if you:
are classed as an overseas student for fee purposes AND
already hold an offer to start a full-time PhD research degree programme at our Nottingham campus with a start date that falls between 01 October 2019 and 01 February 2020 (inclusive) in the Faculty of Engineering AND
have a first-class undergraduate degree or an MSc with distinction in a relevant subject; work experience, journal papers published and other esteem indicators (prizes, top-in-class etc.) will be considered
It is important that you state on your scholarship application the specific topic you are interested in researching and why. Applications listing broad fields of research eg 'civil engineering' or 'mechanical engineering' rarely get supported.
These scholarships are for 3 years of a research programme and are subject to satisfactory progress each year.
Dossier de candidature
---
Informations de contact
---