Bourses de recherche : Tchèque 2019 – The Czech Academy of Sciences
---
Type de bourse
Bourse de Recherche Pays
République Tchèque Niveau d'études
Doctorat Date fin de candidature
31 oct. 2018
---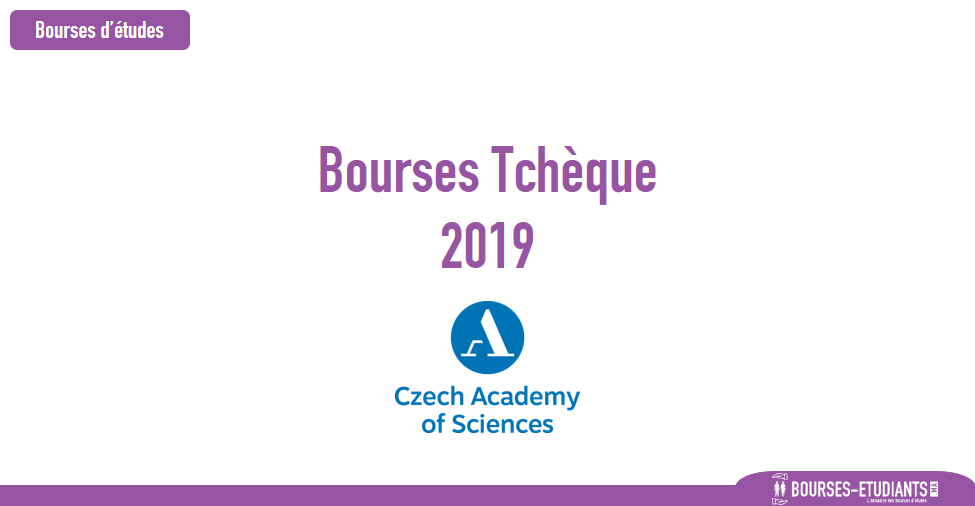 ---
Bourses de recherche : Tchèque 2019 – The Czech Academy of Sciences
The Institute of Computer Science (ICS) of the Czech Academy of Sciences in cooperation with AVAST Software (AVAST) is offering a fellowship for an outstanding and enthusiastic researcher, PhD holder, from all over the world, open to cooperation with some of the scientific teams of the ICS (www.cs.cas.cz) and with AVAST research teams.
This is a continuation of the AVAST Fellowship program, which started in 2014. As a recognition of its success, funding for a new fellowship was made available.
Focus
Are you interested in computer science, machine learning or data science? Are you attracted by applications in computer security? We are looking for candidates interested in basic and applied research motivated by the need to protect users from the increasingly sophisticated malware ecosystem. You will join a team of ICS and AVAST researchers and focus on developing strategies to combat malware proliferation. Promising methods you develop will be implemented in systems that protect and affect over 430 million users.
Publishing research findings through scientific reports, research proposals and scientific papers is envisaged, taking into account spheres of free and protected research specified by AVAST (due to the nature of the research and sensitivity of the data).
The Fellow will have an opportunity to contribute to a range of projects including machine learning applications in computer security and big data analysis of data collected from our global user base such as hundreds of millions of samples or network traffic statistics.
Conditions
The fellowship is of at least 12 months duration, a longer period based on the applicant´s research plan can be agreed during evaluation of the candidates. Prolongation is possible.
Starting date: January 1, 2019 or upon agreement.
The applications are to be sent to [email protected] by October 31, 2018 and should contain:
Curriculum Vitae.
Research plan for the fellowship, including brief description of applicant's research interests and their relevance to computer security in general and malware detection in particular.
Three recommendation letters – at most one from ICS and at most one from the applicant's current affiliation. The referees should send their recommendations directly to [email protected].
Applicants must:
Have completed the PhD before starting the fellowship (a proof will be requested).
Have obtained a PhD degree during the last 10 years (prior to the application deadline) in Computer Science, Mathematics, Engineering or other related discipline, and have a strong publication record, commensurate with opportunity and experience.
Be fluent in English.
This is a full-time fixed term contract appointment.
For further information please contact [email protected]
---
Informations de contact
---