Bourses de Recherche UK 2020: Postgraduate program at Loughborough University
---
Type de bourse
Bourse de Recheche Pays
Royaume Uni Niveau d'études
Doctorat Date fin de candidature
06 sept. 2020
---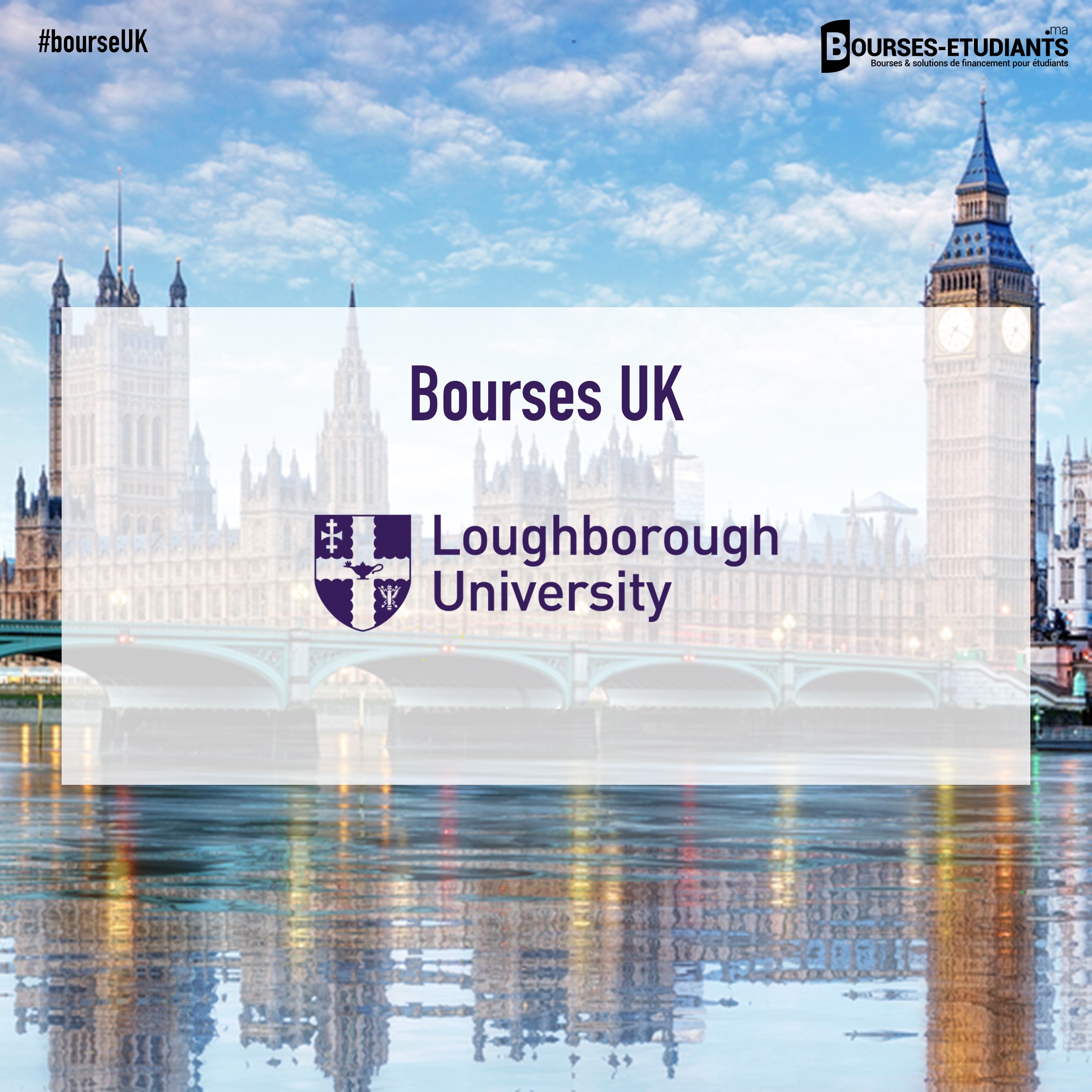 ---
Bourses de Recherche UK 2020: Postgraduate program at
Loughborough University
Description
Loughborough University was started as a small technical institution named Loughborough University of Technology in 1909. Earlier, this institute provided education in only technical subjects. It went through some changes and finally got its current name in 1996. Loughborough University includes 22 academic schools and departments, over 100 research groups, institutes, and centres.
Is Loughborough University an ideal place for study? The campus of this university has a top-class infrastructure and is based in a beautiful location. Here, students can enjoy a variety of facilities like huge lecture theatres, library, well-equipped laboratories, a conference centre, accommodation, etc.
University or Organization: Loughborough University
Department: Department of Computer Science
Course Level: Postgraduate
Award: 10% to 20% of tuition fees
Number of Awards: N/A
Access Mode: Online
Nationality: UK, EU, and International
The award can be taken in the UK
Eligibility
Eligible Countries: UK, EU, and International
Eligible Course or Subjects: Postgraduate taught programme
Eligibility Criteria: To get this opportunity, you need to meet the criteria given below:
Candidates must be full-time self-funding students
Entrants hold a first-class degree or international equivalent
Applicants must be enrolling in any postgraduate taught programme at the Department of Computer Science at Loughborough University.
How to Apply
How to Apply: There is no need to make a special application for this award. All the interested candidates will automatically be selected based on their application for admission and final degree result.
Supporting Documents: Candidates can send the following supporting materials together with their application: Pre-qualification degree, copies of academic transcripts, certificates of English language proficiency, a statement, and a copy of passport.
Admission Requirements: Applicants are expected to hold a first-class degree or international equivalent.
Language Requirement: To admit to any course or programme at the university, students must have a good qualification in the English Language. The University of Loughborough accepts the following English tests:
Cambridge English: Proficiency (CPE)
Cambridge English: Advanced (CAE)
Cambridge English: First (CFE)
IELTS Academic Test
Pearson Test of Academic English (PTE)
TOEFL iBT
Trinity Integrated Skills in English (ISE) III
Benefits
This support will benefit all successful students through a 10% to 20% deduction on tuition fees of any eligible course.
Dossier de candidature
---
Informations de contact
---
Organismes proposant la bourse
Loughborough University Here at Loughborough University we take pride in offering an experience and creating a community that you can be proud to be a part of. Our teaching and learning offers acade...