Bourses de voyage Espagne 2019 : Universidad de A Coruña
---
Type de bourse
Bourse de Voyage Pays
Espagne Niveau d'études
Licence Date fin de candidature
30 avr. 2019
---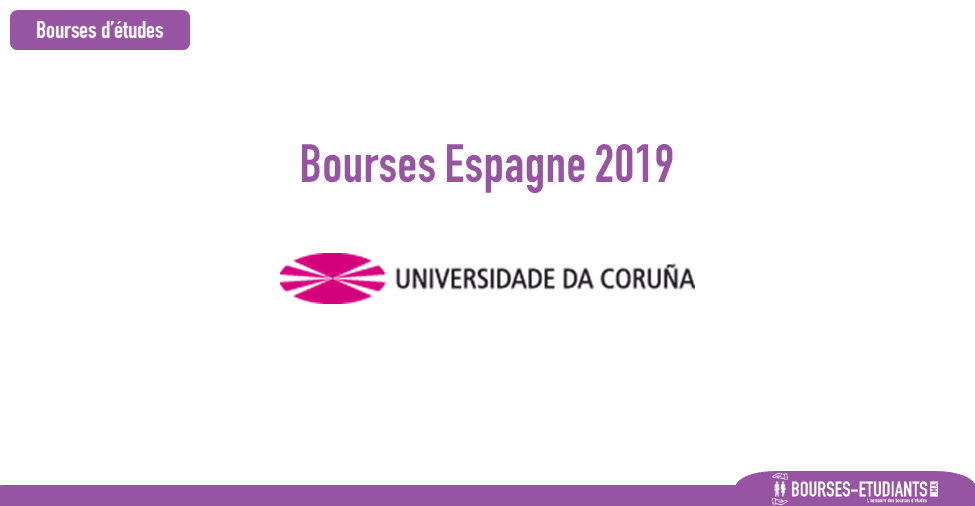 ---
Bourses de voyage Espagne 2019 : Universidad de A Coruña
Bourses Espagne
The University of A Coruña offers 20 scholarships to foreign students annually to attend the courses of the International Summer School.
The information of these courses in the link below : https://www.udc.es/en/iss/
The International Summer School of the University of La Coruña started its activities in 2014 and has, since then, offered intensive learning courses taught in English by international faculty in a wide range of subjects ranging from law and business to the science and technology. Dozens of professors and hundreds of students from more than 40 countries participated in this experience. The courses had an academic load of 6 ECTS credits and were recognized by the University of La Coruña and by many of the universities around the world as credits for their own degrees. Students can participate in the ISS, undergraduate, master's or doctoral students as well as senior and professional students.
In addition, this University, for foreign students with NIE, offers the Same prices for Master's enrollment as for national students.
Dossier de candidature
---
Informations de contact
---
Organismes proposant la bourse
University of A Coruña The University of A Coruña was founded under the Galician Universities Law 11/1989 on July 20th, 1989. The Constituent Assembly passed the University Statutes on the February ...