Bourses d'étude à l'Université de KwaZulu-Natal en Afrique du Sud- 2018
---
Type de bourse
Bourse d'études Pays
Afrique du Sud Niveau d'études
Master Date début de candidature
10 juill. 2017 Date fin de candidature
21 juill. 2017
---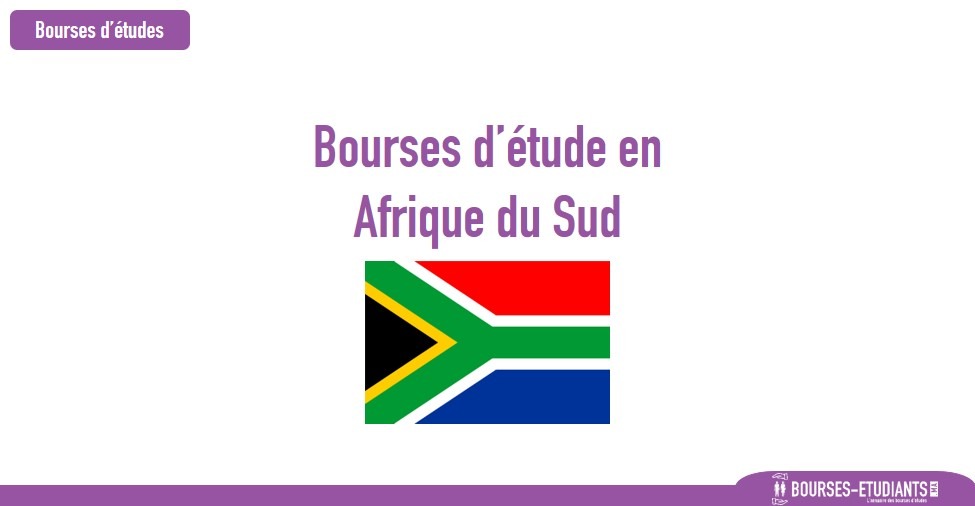 ---
Bourses d'étude à l'Université de KwaZulu-Natal en Afrique du Sud
Applications are invited for six full-time HEARD PhD Research Scholarship at the University of KwaZulu-Natal in South Africa. Citizens of all African countries are eligible to apply for this scholarship programme.
The aim of our PhD programme is to produce expertly qualified graduates to advise or to be part of influential policy-making or programme implementing entities in Africa.
Course Level: Scholarships are available to pursue PhD programme.
Study Subject: Six full-time PhD scholarships are available to students conducting research in one of the following areas:
Health Systems Strengthening
Health Economics
Health Financing
Unsafe Abortions
Contraception
Universal Health Care Financing
Gender-based Violence
Scholarship Award: Scholarship offers:
The scholarship will commence in February 2018.
The value of each scholarship is R 600, 000. It will be paid in equal tranches over three years.
Tranche payments will be conditional on research progress
Successful candidates are required to be based in Durban, South Africa, for the duration of the scholarship, with the exception of the time during which they may undertake field research elsewhere.
Number of Scholarships: Six full-time PhD scholarships will be awarded.
Scholarship can be taken in Africa
Eligibility: The following criteria must be met in order for applicants to be eligible for the scholarship:
Applications are invited from citizens of all African countries.
Female candidates and, in the case of South Africa, those from previously disadvantaged backgrounds, are especially encouraged to apply.
College Admission Requirement
Entrance Requirements: Applicants must have their previous degree.
English Language Requirements: Applicants whose first language is not English are usually required to provide evidence of proficiency in English at the higher level required by the University.
How to Apply: Application requirements:
A letter of motivation
A four to five-page concept note
Certified copies of both your academic qualifications and your full academic records. In the case of qualifications obtained from non- English speaking countries, an English translation must be included
A certified copy of your ID/passport
An academic letter of reference (ideally two).
Applications must be submitted by completing this online application form.
TERMS & CONDITIONS

Funding will be renewed annually over the three year period dependent on satisfactory progress.
The first scholarship tranche will be released on proof of PhD registration and the opening of a South African bank account.
Closing date for all applications – 21 July 2017. If you have not received a reply within 8 weeks of the closing date, kindly consider your application as unsuccessful.

CONTACT INFORMATION

Email : [email protected]
Phone: +27 31 260 2592
Website: www.heard.org.za

Closing date for all applications – Friday, 21 July 2017 
Dossier de candidature
---
Informations de contact
---
Organismes proposant la bourse
University of KwaZulu-Nata The University of KwaZulu-Natal or UKZN is a university with five campuses in the province of KwaZulu-Natal in South Africa. It was formed on 1 January 2004 after the merger...