Bourses d'étude : Allemagne 2019 – University of Göttingen
---
Type de bourse
Bourse d'études Pays
Allemagne Niveau d'études
Master Date début de candidature
01 oct. 2018 Date fin de candidature
15 nov. 2018
---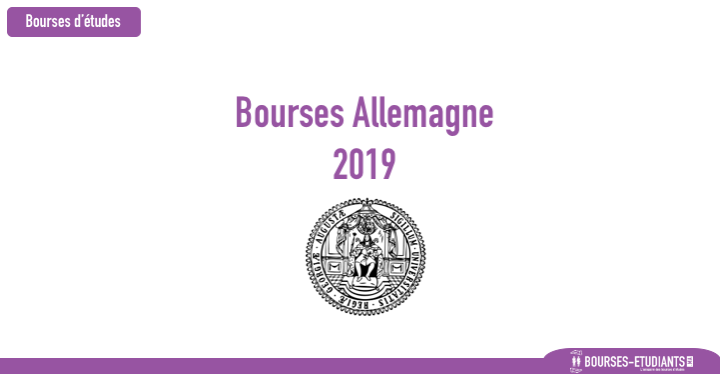 ---
Bourses d'étude : Allemagne 2019 – University of Göttingen
Bourses Maroc
Göttingen, Lower Saxony, Germany : "The city that creates knowledge": Since its foundation in 1737, the Georg-August-University has shaped life in Göttingen – the city lives from science and for science. Approximately one fourth of the population of 120,000 studies here and enjoys the international flair and the cultural diversity of the youthful city, rich in tradition, and located in the middle of Germany.
The MA Development Economics offers the great advantage of drawing from long-standing research and teaching experience of two faculties, both deeply committed to development issues: In the Faculty of Economic Sciences 5 professors focus on development economics, in the, Department of Agricultural Economics and Rural Development another 5 professors work on development issues, and together they constitute by far the largest and internationally most visible concentration of development researchers in Germany.
Course focus : Development Economics, Quantitative Economics, Agricultural Economics
Understanding economic development is one of the key challenges of our lifetime. We live in a world of tremendous inequality in the distribution of income and wealth; People live in extreme poverty, poor health and insufficient educational opportunities are a daily reality for the many. Yet recent decades have also shown that economic development and poverty reduction are possible.
The challenge for development economics is to understand the drivers of successful economic development in some parts of the world as well as to analyze the conditions responsible for stagnation and regress in others. This includes macroeconomic issues such as trade, capital flows, migration and aid, as well as microeconomic issues such as poorly functioning labour, land, technologies, inputs, credit and insurance markets; cross-cutting issues such as gender inequality, health, environment, or conflict are also critical to understand.
Target group : Applicants with a sound knowledge of economics (especially economic theory and quantitative methods), an excellent command of English, and a keen interest in issues of development economics.
Course language English
Entry requirements :
Bachelor's degree (or comparable) in Economics or a closely related field with at least one third of overall subjects of the program taken in strictly economic courses (business administration courses do not satisfy this requirement!).
An equivalent of at least 12 ECTS (typically at least 2-3 courses) in mathematics or statistics.
Verification of English language proficiency at the level of TOEFL ibT 95 points or IELTS 7.0. Other equivalent certificates as listed on our website are accepted, students who have completed their undergraduate degree exclusively in English are exempt from this requirement (upon verification).
Demonstrated interest and experience in development economics issues.
For DAAD program scholarships in addition to previously mentioned criteria: top 30% of your cohort and at least 2 years of professional experience in your area of specialization.
Degree awarded : MA Development Economics
Course begins Every semester (October or April) in general, once a year for DAAD program scholarship applicants (October).
Course duration 4 semesters (2 years), full-time
Duration of German language course prior to beginning of programme Though the program is taught entirely in English, a two-months course is offered prior to lecture start to facilitate your daily life in Germany
Application deadline :  For DAAD program scholarship applicants: Oct 1 – Nov 15 2018 for winter term 2019/20 For applicants with own/other funding: Apr 1 – May 15 2018 for winter term 2018/19 Oct 1 – Nov 15 2018 for summer term 2019 Oct 1- Nov 15 2019 for winter term 2019/20
For further information contact Vera Sagalova Phone: +49 (0)551-39-14372 Email: [email protected] Website: www.uni-goettingen.de/masterdevecon
Dossier de candidature
---
Informations de contact
---