Bourses d'étude : Australie 2019 – Griffith University
---
Type de bourse
Bourse d'études Pays
Australie Niveau d'études
Master Date fin de candidature
21 nov. 2018
---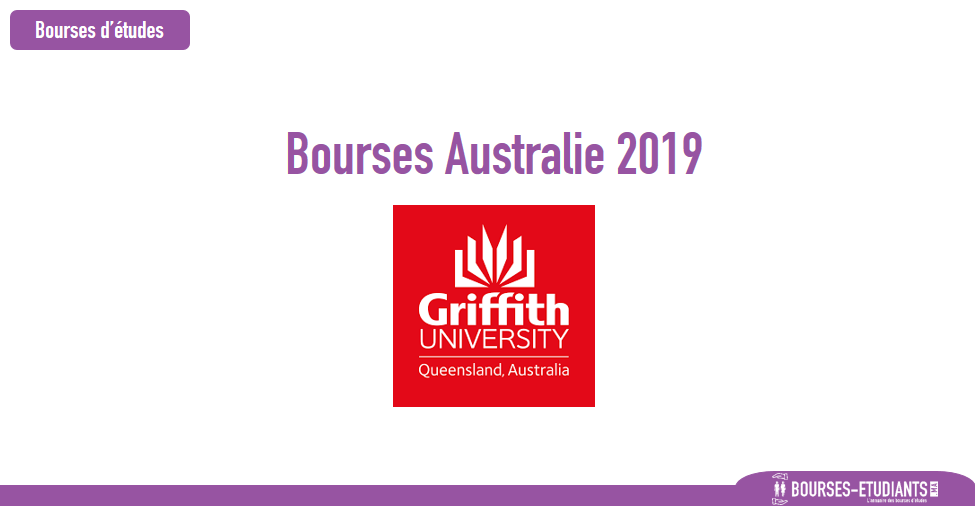 ---
Bourses d'étude : Australie 2019 – Griffith University
The Griffith University is inviting applications for The ABC John Bean ACS Memorial Scholarship for Cinematography. Scholarships are available for International students.
The biennial scholarship encourages excellence in cinematography and supports the ongoing study of a talented student in the field of cinematography, with a focus on documentary.
Study Subject: Scholarships are awarded to study cinematography, with a focus on documentary.
Scholarship Award:
The scholarship is valued at $25,000, paid in installments, and an intensive internship with the ABC News camera crew for a total period of 6 weeks.
Scholarship monies will be issued in two payments, direct to your nominated bank account, after the first trimester census date for each year of study;
$16,500 paid in 2019
$8,500 paid in 2020. (Conditional to the successful completion of, or every effort made to complete, the internship period in year one).
Internship dates are to be mutually agreed and scheduled prior to the University Census dates. The best times for internships (according to program production) are either February to May or July to October. The internship can be arranged to take place in any national location. Travel and accommodation costs are at the scholarship winner's own expense and the internship location will take account of this.
The internship is offered with no expectation of employment.
Nationality: Scholarships are available for International students.
Eligible Countries: Scholarships are available for International students.
Eligibility
Applications must hold an undergraduate degree in film or a related field, with a proven track record in cinematography
Applicants must demonstrate a commitment to cinematography as the primary focus of their career
Applicants must enroll or be enrolled in the Masters of Screen Production, to commence study in 2019 specialising in cinematography.
For full-time students only
Griffith Film School encourages and welcomes applicants from diverse or disadvantaged communities.
English Language Requirements: Students need to demonstrate that they have a good level of written and spoken English the candidate should have a very good command over the English language.
Dossier de candidature
---
Informations de contact
---