Bourses d'étude Australie 2019 : International Student Articulation Partner Excellence Scholarship – Griffith University
---
Type de bourse
Bourse d'études Pays
Australie Niveau d'études
Licence Date début de candidature
08 mars 2019 Date fin de candidature
17 mai 2019
---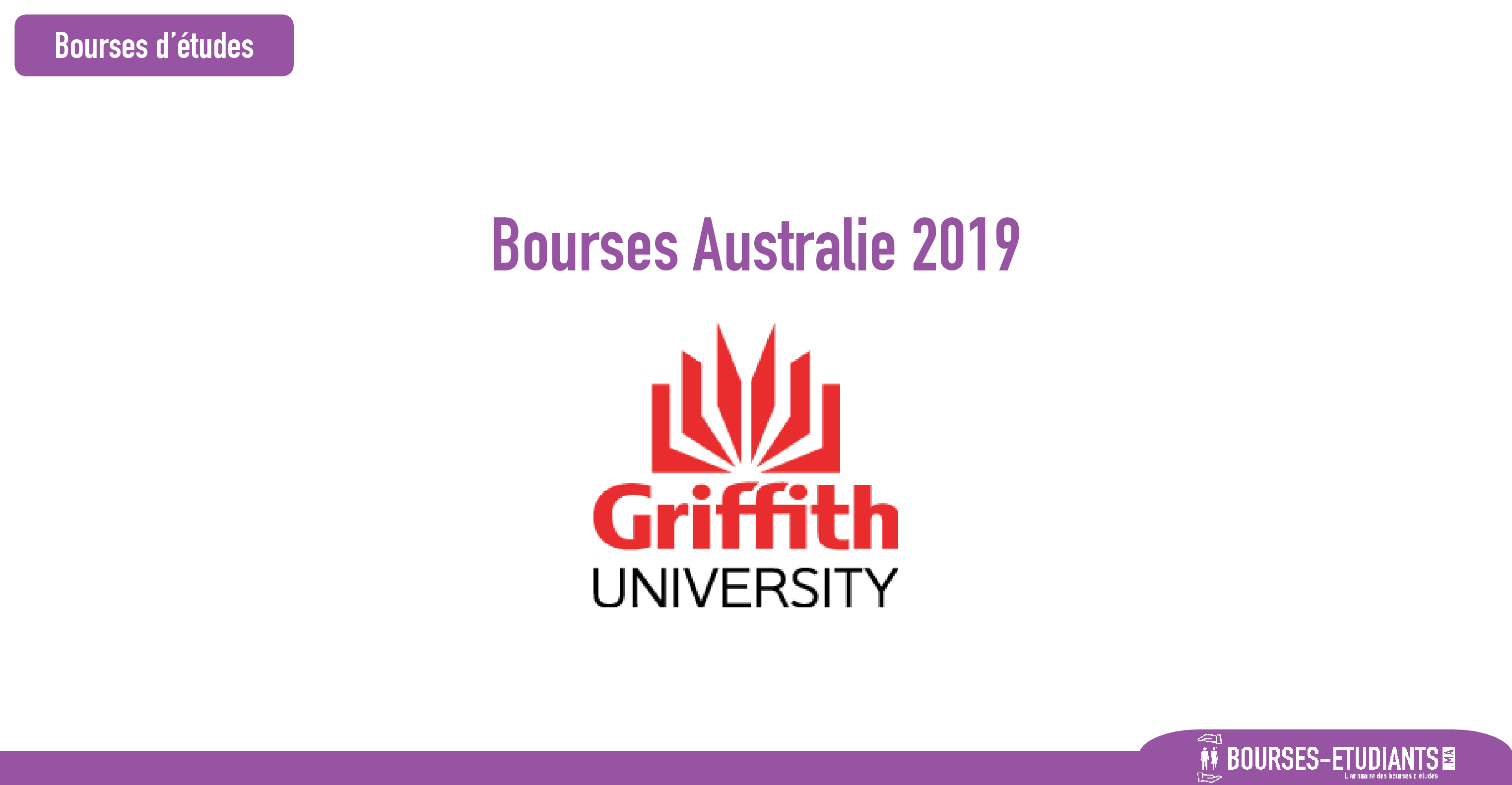 ---
Bourses d'étude Australie 2019 : International Student Articulation Partner Excellence Scholarship – Griffith University
Griffith University is offering International Student Articulation Partner Excellence Scholarship to the eligible students. The scholarship is open for high-achieving students articulating from an overseas partner institution who are enrolling as a new full-time student in 2019-20.
Founded in 1971, Griffith University is a public research university in South East Queensland, Australia. It has five physical campuses. It has over 44,000 students and offers a full suite of undergraduate, postgraduate and research degrees. It is a verdant university and a member of the IRU.
Supporting Documents: 
A certified/attested true copy of academic transcripts and supporting documentation demonstrating strong academic merit.
The applicant may also need to add a personal statement.
Program Benefits:
The scholarship covers 25% of tuition fees that will be deducted from undergraduate or postgraduate coursework tuition fees for the duration of the program. Each deduction will be applied by the Griffith University census date of each relevant trimester of the program.
Degree Level: Undergraduate & Postgraduate
Available Subjects: Scholarship is open to study undergraduate & postgraduate degree program
Eligible partners and programs:
Arts, Education, and Law
Griffith Business School
Health
Science
Scholarship Benefits: The scholarship will cover 25% of the tuition fee
Eligible Nationalities: International students are eligible to apply for the scholarship
Eligibility Criteria: The applicant must meet the following eligibility criteria:
Be a citizen of a country other than Australia or New Zealand.
Candidates must have a minimum GPA in prior undergraduate studies of 3.0 on a 4.0 scale or 5.5 on a 7.0 scale.
Applicant must have applied and be eligible for admission, or be in receipt of a conditional or unconditional offer from the University, for entry into an eligible degree by the scholarship closing date.
Must have satisfied all appropriate entry requirements for the proposed degree program, including results of the previous study and English language proficiency as per Griffith University's entry requirements.
Applicant must be commencing and enrolling as a new full-time student in Trimester 2 or 3 2019 at Griffith University and be receiving credit.
Students must be articulating directly from an institution into a program listed under 'Eligible partners and programs'.
The applicant must have not attempted further study prior to articulating into Griffith University from an institution into a program listed under 'Eligible partners and programs'.
Application Procedure:
If you do not have a Letter of Offer for your degree program, visit 'How to apply' for instructions on how to lodge an application for admission before lodging a scholarship application.
To apply for the scholarship, the applicant can submit the application form.
Dossier de candidature
---
Informations de contact
---