Bourses d'étude : Bourse Internationale de Tony Shaw – University of Westminster 2019
---
Type de bourse
Bourse d'études Pays
Royaume Uni Niveau d'études
Doctorat Date début de candidature
25 janv. 2019 Date fin de candidature
31 mai 2019
---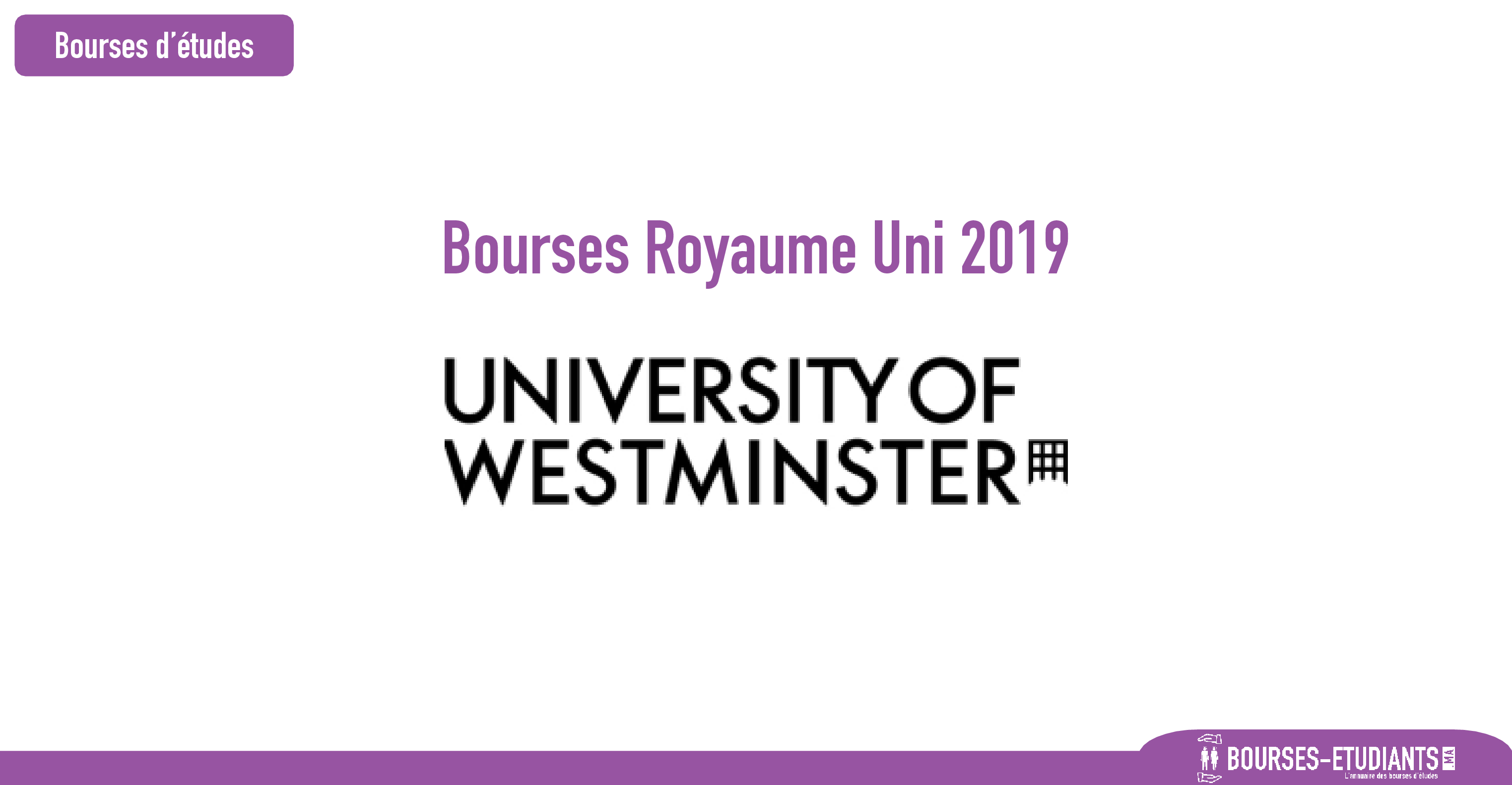 ---
Bourses d'étude : Bourse Internationale de Tony Shaw – University of Westminster 2019
University of Westminster is offering the Tony Shaw International Students House (ISH) Scholarships.
This scholarship is awarded jointly with International Students House (ISH).  ISH was founded for the betterment of international understanding and provides a unique social, cultural and recreational centre for international and British students alike. Tony Shaw is commemorated as one of the founders of ISH.
Full tuition fee award, accommodation, living expenses and flights to and from London.
You must be an international student from a developing country and hold an offer for a full-time Masters in a subject within the Westminster Business School at the University. You can check which college your course belongs to on our colleges and schools page.
For our scholarship purposes, the term 'developing' includes middle income countries. The following is a list of countries considered to be 'developed'. If your country is not on the list then you are eligible to apply.
Andorra, Australia, Austria, Belgium, Bulgaria, Canada, Croatia, Cyprus, Czech Republic, Denmark, Estonia, Finland, France, Germany, Gibraltar, Greece, Hungary, Iceland, Ireland, Israel, Italy, Japan, Latvia, Liechtenstein, Lithuania, Luxembourg, Malta, Netherlands, New Zealand, Norway, Poland, Portugal, Romania, San Marino, Singapore, Slovakia, Slovenia, Spain, Sweden, Switzerland, United Kingdom, USA, Vatican City
Equivalent to a UK First Class Honours degree, financial need and development potential.
Please see our: https://www.westminster.ac.uk/sites/default/public-files/general-documents/Overseas-Academic-Qualifications-Equivalency-Chart%202018.pdf
1
31 May 2019
We have put together some information to help you with your scholarship application, please read this information before you apply.
Dossier de candidature
---
Informations de contact
---