Bourses d'étude : Bourses pour programmes de Licence – Abertay University 2019
---
Type de bourse
Bourse d'études Pays
Royaume Uni Niveau d'études
Licence Date début de candidature
25 janv. 2019 Date fin de candidature
31 août 2019
---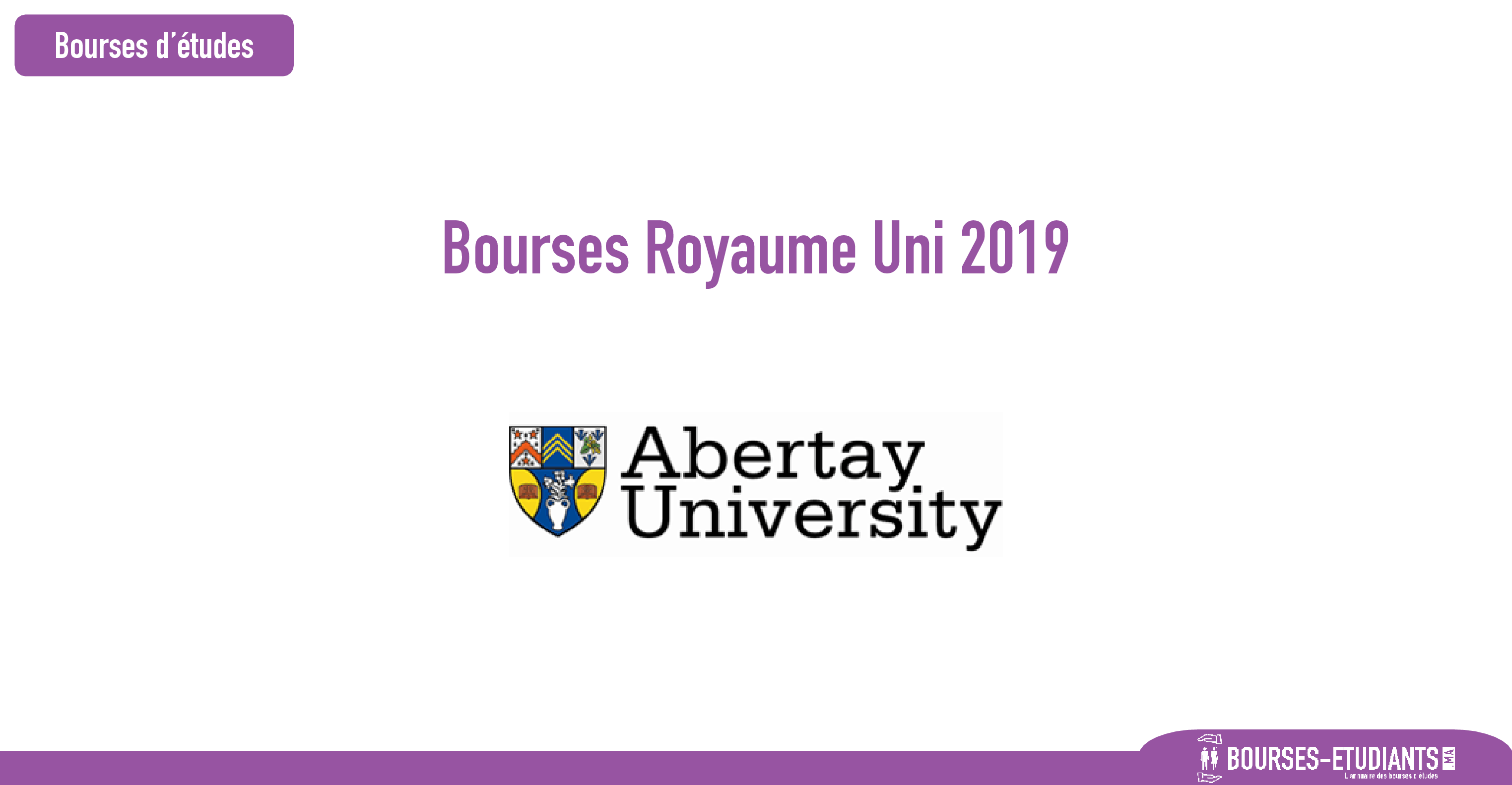 ---
Bourses d'étude : Bourses pour programmes de Licence – Abertay University 2019
This is an award of up to £10,000 for prospective new international undergraduate students. This scholarship is intended to support you with living and travel costs.
The award is £2,500 per annum, paid in equal installments in January and April, and for a maximum of 4 years.
To be eligible you must meet all of the following conditions:
Be classified as International (Overseas) fee status by Abertay University.
Registered as a full-time student for your first undergraduate degree.
Have met all the academic conditions attached to your offer of admission for entry to the University as a new full-time student in September 2019.
Students who are admitted with Advanced Entry into Level 2 or above, and who meet the above conditions, will also be eligible for this Award.
Applicants who already hold a UK undergraduate degree are not eligible.
We're sorry to advise that this Award is not available to currently registered students, or to students transferring from another UK higher education institution regardless whether they meet the above criteria.
The Award will be paid for each year of your undergraduate degree, up to a maximum of 4 years, while you are studying in Dundee. The Award will not be paid for any year you spend studying abroad or working in industry.
You do not need to complete an application form. If you meet all the eligibility criteria you will be notified in late August 2019 that you will receive the Abertay International Scholarship.
Am I eligible for other University financial support?
The Abertay International Scholarship may not be combined with other University Scholarships, discounts or the Scottish Saltire Scholarships.‌
Dossier de candidature
---
Informations de contact
---