Bourses d'étude : Chypre 2019 – The Management Centre of The Mediterranean
---
Type de bourse
Bourse d'études Pays
Chypre Niveau d'études
Master Date fin de candidature
22 sept. 2018
---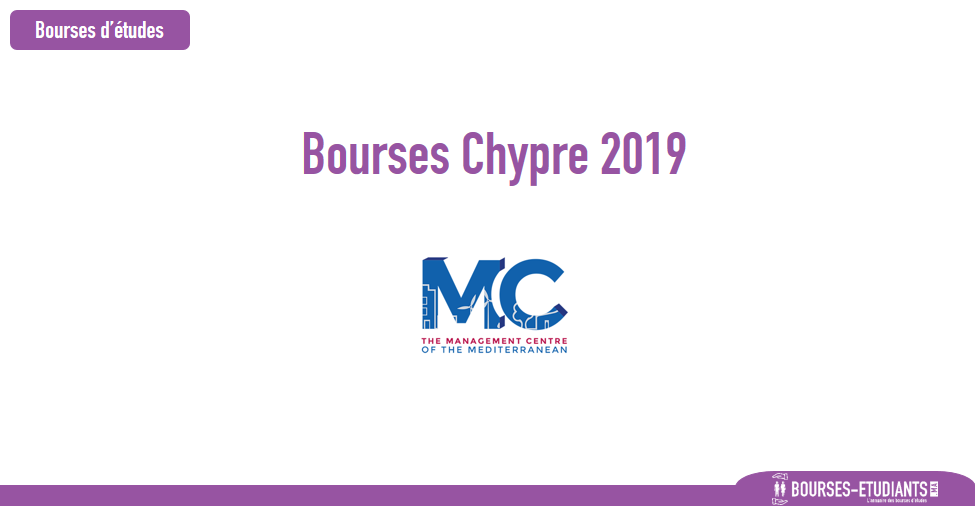 ---
Bourses d'étude : Chypre 2019 – The Management Centre of The Mediterranean
About Partnership 
The University of the West of Scotland (UWS) masters programmes is delivered in North Cyprus by the Management Centre of the Mediterranean. Students who successfully complete their studies in Cyprus receive a standard UWS degree granted at a formal graduation ceremony in Scotland.
With origins dating back to 1897, today the University of the West of Scotland (UWS) is one of Scotland's most innovative, modern, and international universities.
As part of its internationalization strategy, it forms partnerships with prestigious education and research organizations around the world, thus opening up its experience and resources to the world, while also benefiting from the infinite diversity of knowledge and experience that is out there.
It is within this strategy that the UWS has formed a collaborative partnership with the Management Centre of the Mediterranean in northern Cyprus to run certain UWS Masters programmes in Cyprus as well.
Our Vision
To become a regional hub for high-quality postgraduate social science education and research, transforming the lives of our students individually and also contributing to social justice and inclusive, sustainable development in our communities, region and the world.
MCMED abides by the University's Regulations and is subject to the University's monitoring and review activities, in accordance with the UK Quality Code for Higher Education, as well as any audits requested by the UK Quality Assurance Agency (QAA). MCMED_UWS programmes are also recognized by the Higher Education Council (YÖDAK) in North Cyprus.
We provide a unique opportunity for local and international students to get UK education at an affordable and easily accessible location in the Mediterranean. North Cyprus is already home to a large community of international students, mostly from the Middle East, North Africa and Central Asia.
Dossier de candidature
---
Informations de contact
---