Bourses d'étude : Erasmus Mundus 2019 – DOC NOMADS
---
Type de bourse
Bourse d'études Pays
Portugal Niveau d'études
Master Date fin de candidature
10 janv. 2019
---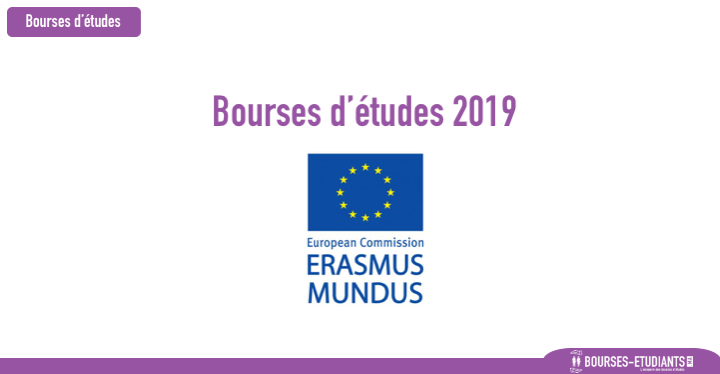 ---
Bourses d'étude : Erasmus Mundus 2019 – DOC NOMADS
The DOC NOMADS Erasmus Mundus Joint Master Degree (EMJMD) in Documentary Filmmaking is a two-year, full time, international graduate program (120 ECTS) delivered by a consortium of three prominent European universities across three countries: Portugal, Hungary and Belgium.
DocNomads is the first joint master in Europe in the field of FILM that was granted the right to use the Erasmus Mundus brand name and the grant support of the European Commission for the first five editions. This backing was granted again for the course editions in the period of 2017-2022.
About twenty-four students from all around the world follow a mobility track from Lisbon to Brussels, via Budapest. In doing so, students are immersed within different cultural environments, learning how to make use of their abilities outside their usual social contexts.
As an Erasmus Mundus Program, DOC NOMADS offers two-year scholarships to some of the selected European and non-European students. This Master Course is sponsored and supervised by the EACEA – Education, Audiovisual and Culture Executive Agency of the European Commission.
Who Can Apply ?
DOC NOMADS Erasmus Mundus Masters Course is aimed to students from all over the world with a Bachelor's degree (BA) in Film Studies, in Arts or in Media Communication studies.
Other degrees (of at least EQF Level 6) may be accepted from applicants with a convincing artistic portfolio.
Currently in its 7th Edition, so far DocNomads had enrolled students from 60 nationalities: Armenia, Australia, Austria, Azerbaijan, Belarus, Belgium, Bhutan, Bosnia-Herzegovina, Brazil, Canada, Chile, China, Colombia, Denmark, Ecuador, Egypt, Finland, France, Georgia, Germany, Ghana, Greece, Hungary, India, Indonesia, Iran, Ireland, Italy, Japan, Jordan, Kyrgyzstan, Lebanon, Mexico, Moldova, Morocco, Nepal, Nicaragua, Pakistan, Philippines, Poland, Portugal, Romania, Russia, Serbia, Slovakia, Slovenia, South Africa, South Korea, Spain, Switzerland, Syria, Taiwan, The Netherlands, Turkey, Ukraine, United Arab Emirates, United Kingdom, USA, Venezuela, and Vietnam.
DocNomads provides the rare privilege of bringing together, for some time, a close community of people from diverse cultures and varied backgrounds, individual voices and particular visions.
We consider this aspect to be one of the best assets of the program, which certainly augments the unique experience of being part of it.
The Academic Board of DOC NOMADS is looking for students who are:
active, enthusiastic, and curious
creative, supportive, and capable of team work
resilient, tolerant and open to criticism
socially minded, empathetic, and ethically aware
seeking artistic independence and a personal voice
The "DOCNOMADS" Joint Master Degree in Documentary Film Directing is a two-year, 120 ECTS, ERASMUS MUNDUS MASTERS COURSE, implemented by three prominent European universities:
ULHT – Lusófona University (Lisbon, Portugal)
SZFE – University of Theatre and Film Arts (Budapest, Hungary)
LUCA – School of Arts / College Sint Lukas (Brussels, Belgium)
Dossier de candidature
---
Informations de contact
---
Organismes proposant la bourse
Erasmus Mundus est un programme de coopération et de mobilité dans le domaine de l'enseignement supérieur qui vise à améliorer la qualité de l'enseignement supérieur et à promouvoir le dia...