Bourses d'étude Etat-Unis 2019 : Trade School Scholarship – Big Rentz
---
Type de bourse
Bourse d'études Pays
États-unis Niveau d'études
Licence Date fin de candidature
09 déc. 2019
---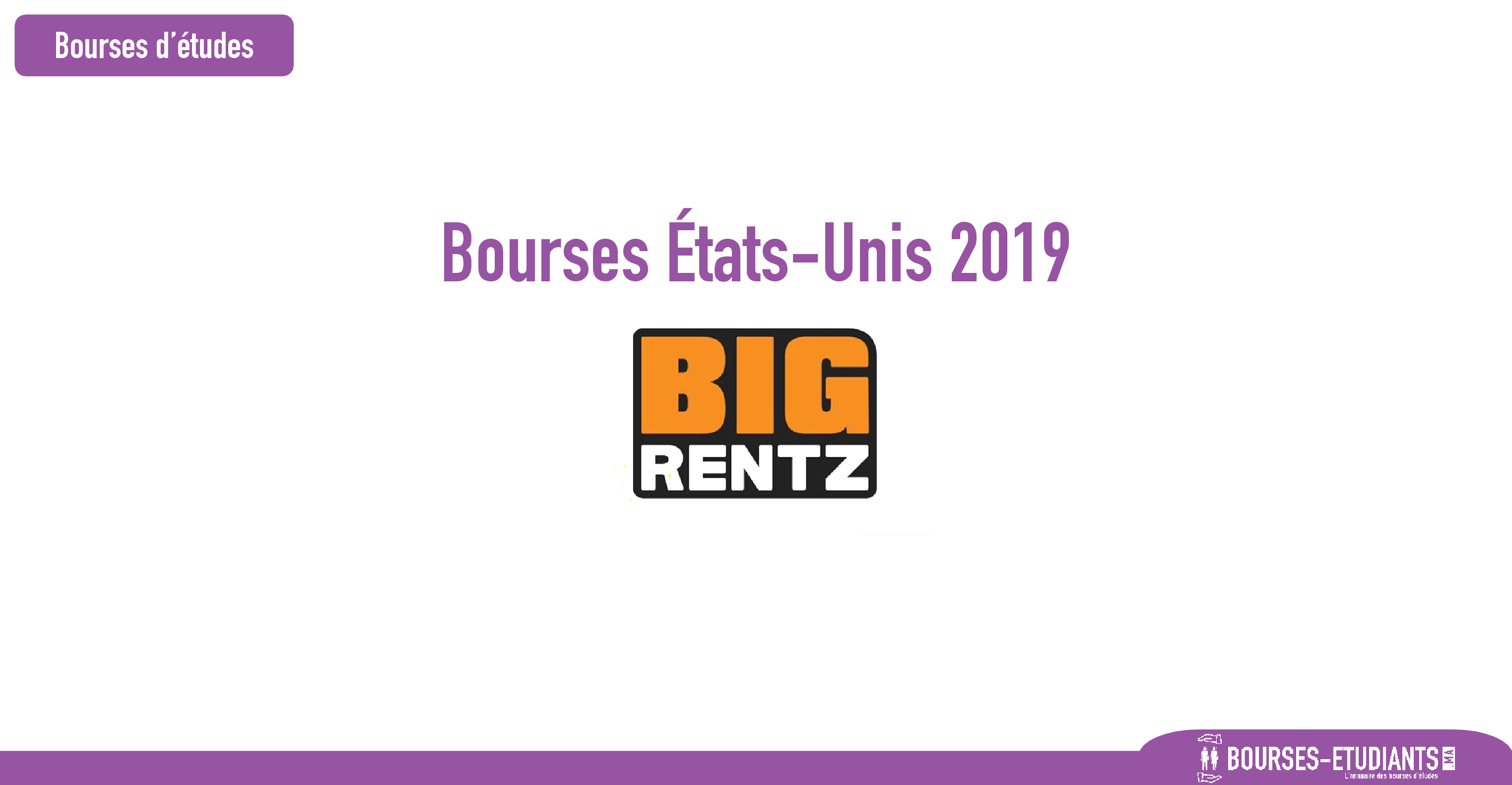 ---
Bourses d'étude Etat-Unis 2019 : Trade School Scholarship – Big Rentz
Big Rentz will award $5,000 to two students to help cover educational expenses for a student currently pursuing (or who is planning to pursue) vocational training. Below you will learn how to enter the contest as well as the scholarship rules.
There is a widening skills gap, yet high demand for highly-skilled and well-trained workers among various trades. However, a recent Big Rentz survey revealed there is an inaccurate view of trade schools and the earning potential of a skilled trade.
As an advocate of vocational education and to promote the advantages of a skilled trade, BigRentz is pleased to offer $10,000 in scholarships to students pursuing a career in skilled trades.
About BigRentz:
BigRentz is a technology-enabling, equipment rental logistics company that uses a network of supplier relationships to find the best rental and transportation solutions for its customers. Since 2012, BigRentz has focused on pairing technology with construction rentals to build the nation's largest equipment rental network that supports a more accessible and more efficient rental process.
How to Apply:
Please follow each of the following three steps to complete your application:
1. Essay Submission
Essay submissions must be 750-1500 words in length and include a title page with all of the following:
Your Name
Contact information (phone, email, mailing address)
The name, address, and contact details of your school
Your current grade level (e.g., Junior, Senior)
Trade certification you are working towards
Essay Topic:
Embarking in a skilled trade requires hard work and dedication. Describe someone in your life that has inspired you with their strong work ethic, and how that has influenced you in choosing a career requiring a skilled trade.
2. Student Questionnaire:
All scholarships applicants are required to complete the following survey to be eligible for the award.
Questionnaire answers will not be used for consideration when selecting a winner. These answers are strictly for our research, and all personal information will be kept confidential and separate from your application.
Please click here to begin the questionnaire
3. Completing Your Submission:
Once your essay is ready, please email the essay and title page in a PDF format to [email protected]. Please make your subject line "Trade School Scholarship Application for Firstname Lastname". Please name your PDF file as "Lastname_Firstname_TradeSchool".
Rules:
All essays must be received by December 9,2019 deadline by 11:59 PM EDT. Essays received after this date will not be considered.
The winner will be announced on December 16th, 2019.
Qualifications:
Cumulative GPA of 3.0 or higher.
Currently be pursuing, or plan to pursue, a skilled trade requiring admission to a trade school.
You may be a senior in high school, an undergraduate, graduate, or postgraduate student to be eligible.
Details:
Each student may write each essay topic once. Multiple entries for the same essay topic will be disregarded.
All essays must be unique. Plagiarism will result in immediate disqualification.
Employees of BigRentz and their immediate family are not eligible.
All entries belong to BigRentz. BigRentz will have the exclusive right to republish any winning submission along with the name of the author.
The winner is solely responsible for any federal, states, or local taxes.
All prizes are paid in USD.
The decision of BigRentz regarding the contest results and the winner is final.
Questions? Email [email protected].
Dossier de candidature
---
Informations de contact
---
Organismes proposant la bourse
Big Rentz The heart and soul of Big Rentz comes down to one thing and one thing only: helping people. You, our customer, are who we design all our services and technologies around and you have inspire...