Bourses d'étude France 2019 : Labex GRAL program – University of Grenoble 
---
Type de bourse
Bourse d'études Pays
France Niveau d'études
Master Date fin de candidature
13 mai 2019
---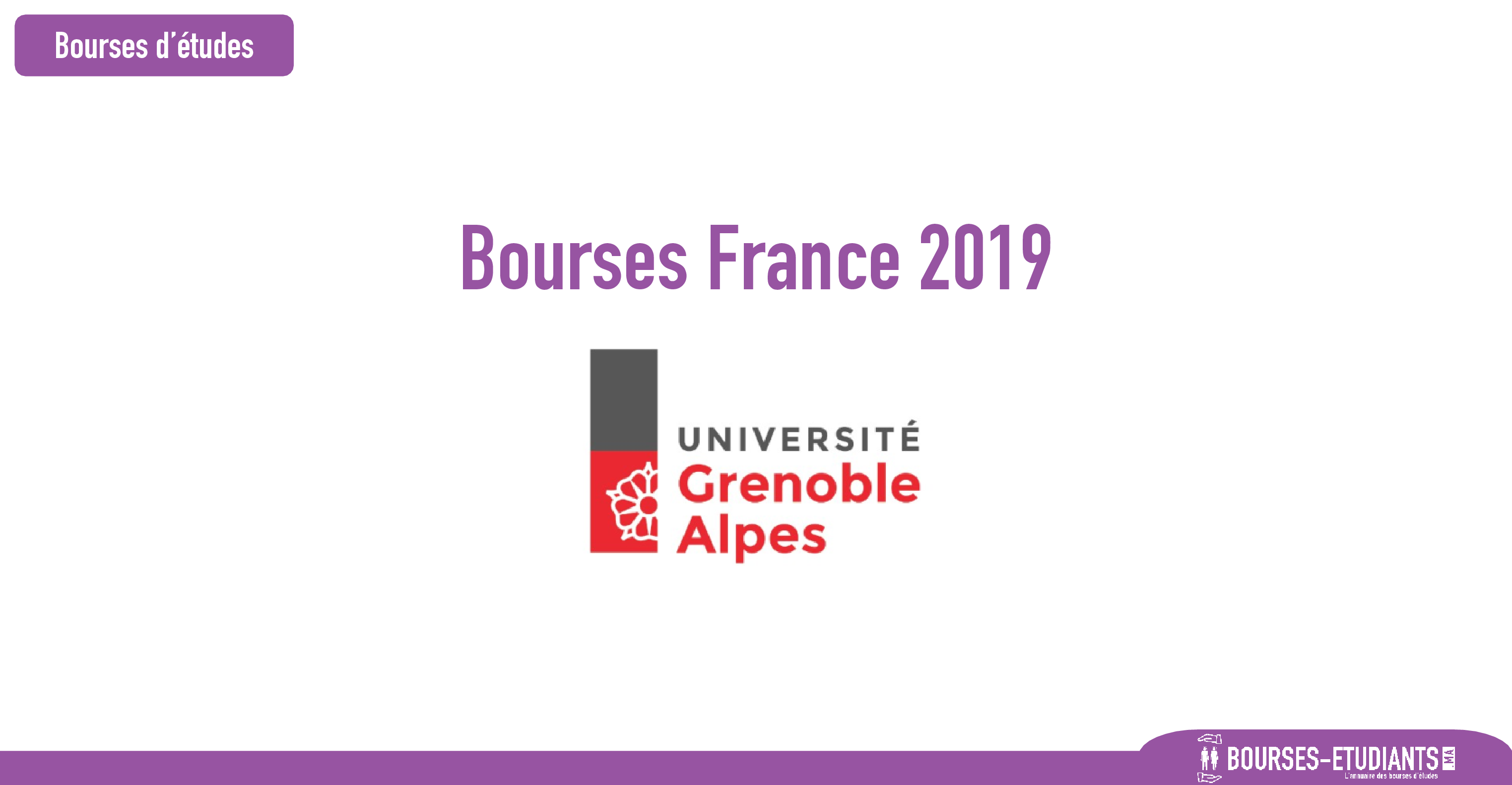 ---
Bourses d'étude France 2019 : Labex GRAL program – University of Grenoble
The Labex GRAL program in collaboration with the University of Grenoble seeks applications for Master 2 scholarships. The candidates should be interested in any of the research topics proposed below by the groups associated with the GRAL program at IBS (http://www.ibs.fr) and BIG (http://big.cea.fr/drf/big/english/Pages/Presentation.aspx) and should enter one of the 10 Grenoble Master 2 program also indicated below. The successful candidates will receive from the GRAL Labex a scholarship of 8 000€ in order to cover the academic year from September to June, which includes 4 month of courses and 6 month of laboratory training. A maximum of 10 scholarships are available this year.
Please note that the candidates must deposit a registration file to the University!!! The file you send to the GRAL LABEX is only dedicated to the scholarship. 
More information on the University registration here: http://formations.univ-grenoble-alpes.fr/en/index/search-a-program.html?#nav
Candidates to the Master 2 research scholarships must present a Master 1 diploma or any equivalent. If you are not registered and accepted in one of the dedicated M2 program, you can't obtain the GRAL scholarship.
The candidates to the scholarship will have to send their application file to the GRAL Labex before May  13th in a unique PDF file to: [email protected]
A cover letter indicating the University master program of interest and choices 1 and 2 of internship you are interested in (see the list below)
CV
Diplomas including marks (copies of academic transcripts equivalent to a Master 1 degree – 3 year Bachelor and 1 year of Master)
Certificate of request of registration to the University /  a letter of acceptance from the head of the M2 Program.
Level of languages (possibly TOEIC, Bulats, etc.)
One letter of recommendation
The files will be evaluated by a selection committee composed by the GRAL Directory and the persons in charge of the Master's degrees. Our committee will only evaluate your application for the internship. Your admission to the M2 remains independent and dedicated to the University authorities.
 List of the UGA Master 2 available in this program:
Masters in biology (Taught in English):
Masters in Biodiversity, Ecology, Evolution (Taught in French):
Masters in Physics (Taught in English and French):
Masters in Nanosciences, nanotechnologies (Taught in English):
Dossier de candidature
---
Informations de contact
---