Bourses d'étude : Malaisie 2019 – Albukhary International University AIU
---
Type de bourse
Bourse d'études Pays
Malaisie Niveau d'études
Licence Date fin de candidature
30 nov. 2018
---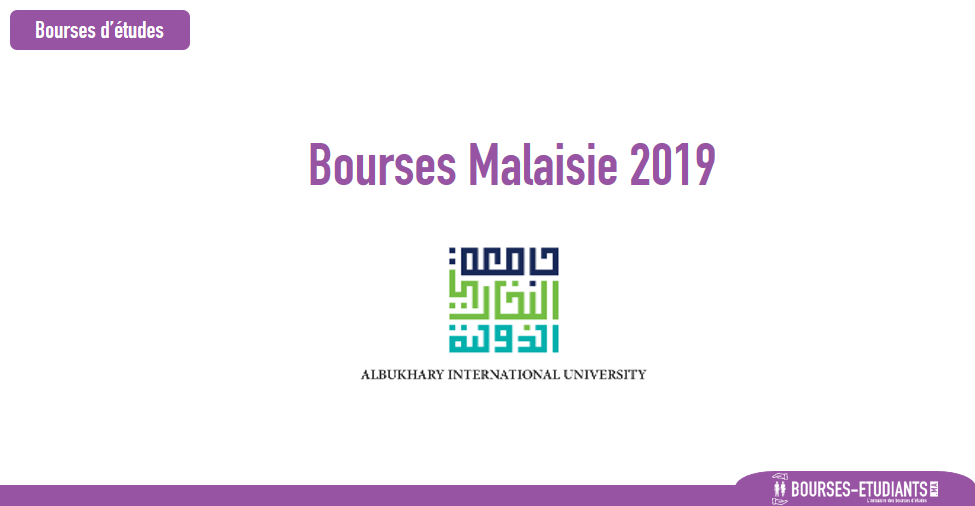 ---
Bourses d'étude : Malaisie 2019 – Albukhary International University AIU
AIU is a flagship initiative of Albukhary Foundation. In line with the principles of the Foundation, AIU offers scholarships to prospective students from all over the world. As of 2011, Albukhary Foundation has provided 800 scholarships to students from 50 countries. Majority of the scholars are from overseas, with the remainder comprised of Malaysians.
The set of criteria explains the measures set by the University to identify candidates who lack access to education and are in need of AIU scholarship. Attached to the set are the guidelines followed by AIU to assess and evaluate the relative financial conditions of each candidate according to their countries.
Academic (40%)
The academic qualification for particular programme is based on minimum entry requirements
Financial Background (30%)
Underprivileged and targeted at B40 group (local student) and monthly family's income below USD300 (international student).
Living condition (20%)
War-torn country, Muslim minority country, orphans
Involvement (10%)
The level of involvement in community/societies or sports related
Applications :
Find the suitable programme of study through AIU's programmes details, entry requirements, commencement date and scholarship offered.
Upload scanned copies of the following documents with your filled up online application form:
i. Academic certificates & transcripts (Original Copies)
ii. Translated copies of academic certificates & transcripts (if qualification certificates are not in English)
iii. School leaving certificate
iv. First page of passport
v. Monthly household income slips for the past 3 months.
vi. One (1) passport size photo,
– White background
– Size: 3.5 cm (Width) x 4.5 cm (Height)
v. Certificate of English language qualification with minimum of IELTS 5.5 or TOEFL 550 or MUET Band 2
All scanned documents must be in PDF and JPEG format (for photo).
Click here and complete the application form.
Successful applicant will be notified through email to proceed to the next step
Dossier de candidature
---
Informations de contact
---