Bourses d'étude Nouvelle Zélande 2019 : Geographical Society Research Grant – University of Canterbury
---
Type de bourse
Bourse d'études Pays
Nouvelle-Zélande Niveau d'études
Master Date fin de candidature
30 sept. 2019
---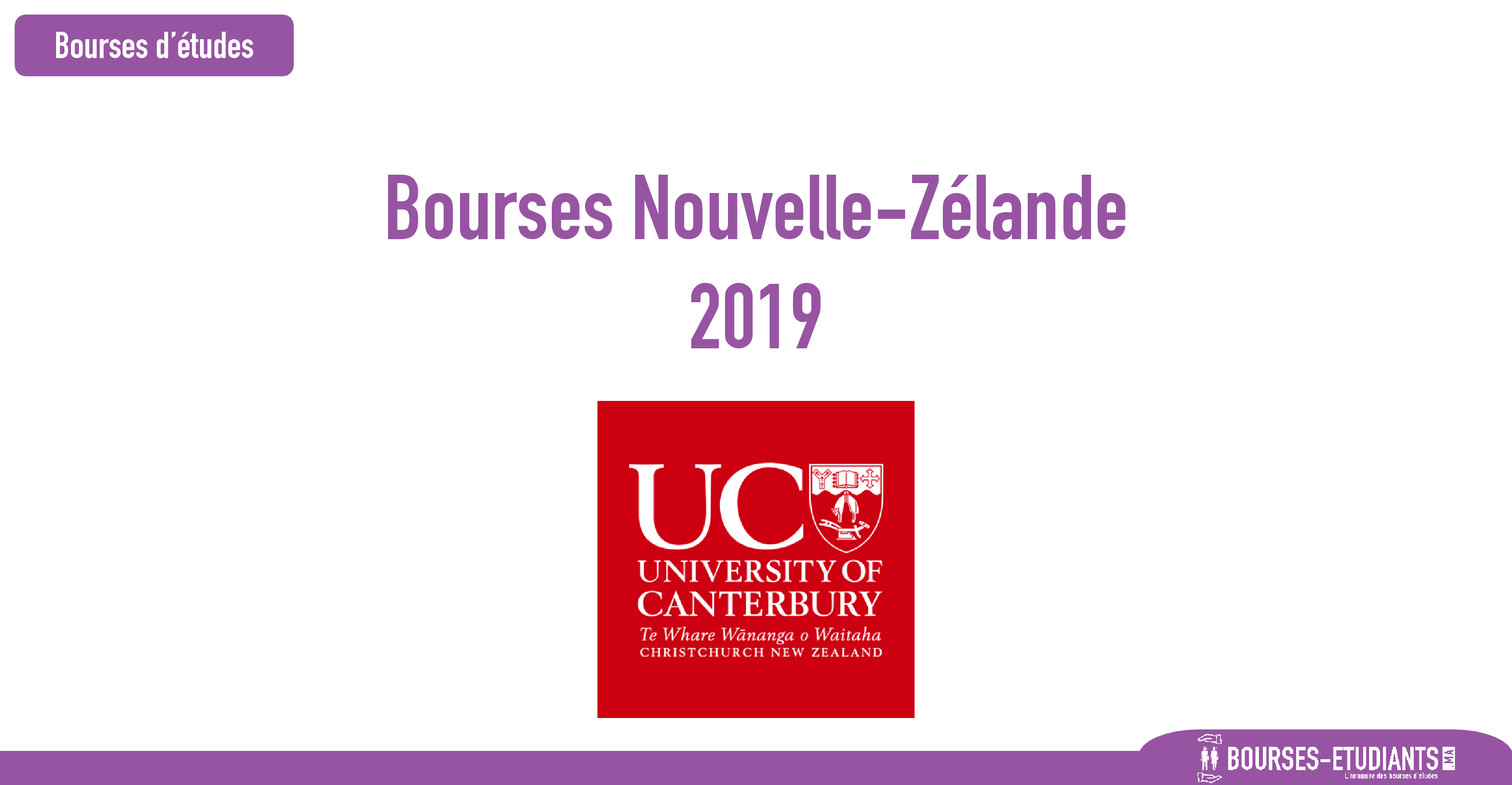 ---
Bourses d'étude Nouvelle Zélande 2019 : Geographical Society Research Grant – University of Canterbury
The University of Canterbury is pleased to announce its Geographical Society Research Grant. The fund for this grant was raised by the New Zealand Geographical Society (Canterbury Branch) from Society members, Geography graduates, and associates during 1973 to commemorate the University Centennial.
The University of Canterbury (Māori: Te Whare Wānanga o Waitaha; postnominal abbreviation Cantuar. or Cant. for Cantuariensis, the Latin name for Canterbury) is New Zealand's second oldest university (after the University of Otago, itself founded four years earlier in 1869).
It was founded in 1873 as Canterbury College, the first constituent college of the University of New Zealand. Its original campus was in the Christchurch Central City, but in 1961 it became an independent university and began moving out of its original neo-gothicbuildings, which were re-purposed as the Christchurch Arts Centre. The move was completed on 1 May 1975 and the university now operates its main campus in the Christchurch suburb of Ilam and offers degrees in Arts, Commerce, Education (physical education), Engineering, Fine Arts, Forestry, Health Sciences, Law, Music, Social Work, Speech and Language Pathology, Science, Sports Coaching and Teaching.
APPLYING FOR THIS SCHOLARSHIP
The online application system requires you to have a myUC account; you must register with myUC prior to applying online for a scholarship.
The online application system will begin accepting applications eight weeks before the closing date.
Disclaimer
While every effort has been made to ensure the above information is current and correct, applicants are advised to check the application forms and regulations for eligibility criteria, scholarship value and tenure, and closing dates.
Dossier de candidature
---
Informations de contact
---