Bourses d'étude « Postgraduate » : Royaume Uni 2018 – Writtle University College
---
Type de bourse
Bourse d'études Pays
Royaume Uni Niveau d'études
Master Date début de candidature
31 juill. 2017 Date fin de candidature
31 août 2017
---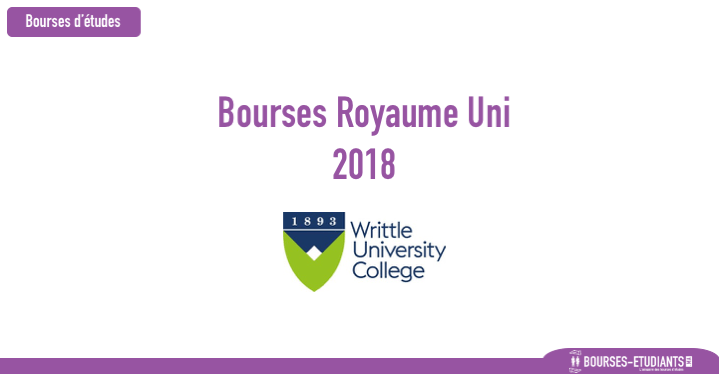 ---
Bourses d'étude « Postgraduate » : Royaume Uni 2018 – Writtle University College
Writtle University College
New Postgraduate international students starting in 2018 may be eligible to receive a Writtle University College International Scholarship (WCIS).
For taught MA/MSc courses, the award will be worth £1,000.
For MA conversion students the award will be delivered within the conversion year ONLY, as per the terms and conditions set out below.
Eligibility
Students who meet the entry requirements, and who are accepted on a taught postgraduate course at Writtle University College, are eligible to apply for this award.
Students must complete application form PGWCIS18 to be considered for the award.
Terms and Conditions
The Scholarship will take the form of a reduction in fees in the first year of study at Writtle University College, with no cash equivalent and will be deducted from the final tuition fee instalment payment owed to the University College in the same year of study.
The award is available to new overseas postgraduates only.
Overseas students progressing directly on to postgraduate courses having completed Writtle undergraduate programmes in 2017 or 2018 will have access to the Scholarships for Writtle University College Master's Degrees.
Only one Writtle University College Award or Scholarship can be held at any one time.
For more details, please contact: [email protected]
Applications to be sent to: [email protected]
Application closing date: 31st August 2018
Dossier de candidature
---
Informations de contact
---