Bourses d'étude Royaume Uni 2019 : The Kenneth Denbigh Scholarship – University of Edinburgh
---
Type de bourse
Bourse d'études Pays
Royaume Uni Niveau d'études
Master Date fin de candidature
25 juill. 2019
---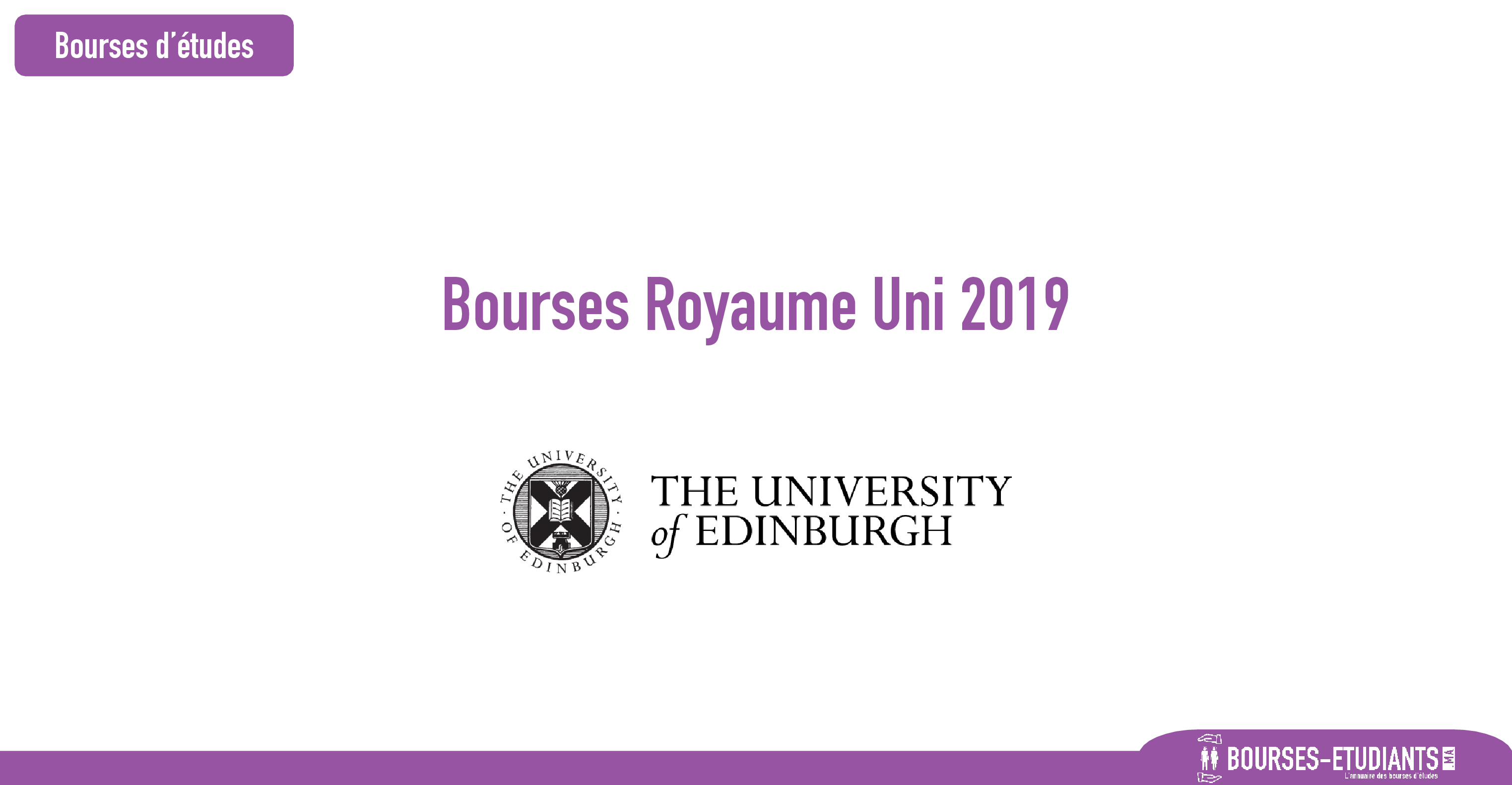 ---
Bourses d'étude Royaume Uni 2019 : The Kenneth Denbigh Scholarship – University of Edinburgh
Scholarships at the University of Edinburgh are available for prospective students commencing the MSc in Advanced Chemical Engineering programme in 2019-2020.
As the second most popular university in the UK, the University of Edinburgh is the sixth oldest university. It is reorganized from its nine faculties into three colleges and ranked 18th in the world by the 2019 QS World University Rankings.
Why at the University of Edinburgh? While studying at this university, candidates can get help to understand and identify their skills. They can find advice on things to think about, what to do next and how to get more help if they need it.
Award
Each scholarship is worth £1,000 and is tenable for one year. The scholarship will be paid as a stipend in October/November by the School of Engineering.
Eligibility
These scholarships are available to applicants of any nationality.  Applicants must have been accepted for admissions on a full-time basis for the MSc Advanced Chemical Engineering within the School of Engineering in 2019-2020.
Criteria
The scholarship will be awarded on the basis of academic merit and the benefits to the student. Candidates must have, or expect to obtain the international equivalent of a UK first class or 2:1 Honours degree at undergraduate level.
Application
The scholarship deadline is 23:59 BST 25th July 2019.
In order to gain access to the scholarship application system applicants must have applied for admission to the University of Edinburgh.  Please note that, following the submission of an application for admission, it can take up to five working days for all system checks to be completed and for access to be granted.
The online scholarship application form is located in EUCLID and can be accessed via MyEd our web based information portal at https://www.myed.ed.ac.uk
When logging in to MyEd, you will need your University User Name and password. If you require assistance, please go to http://www.ed.ac.uk/student-systems/support-guidance
Notification
All applicants will be notified of the outcome by the end of August 2019.
Contact
Dr Dimitrios Gerogiorgis
Dossier de candidature
---
Informations de contact
---
Organismes proposant la bourse
The University of Edinburgh mission is the creation, dissemination and curation of knowledge. As a world-leading centre of academic excellence we aim to: * Enhance our position as one of the world's leading research and teaching universities and to meas...