Bourses d'étude Russie 2019 : Programme d'été – Joint Institute for Nuclear Research
---
Type de bourse
Bourse d'études Pays
Russie Niveau d'études
Licence Date début de candidature
13 mars 2019 Date fin de candidature
31 mars 2019
---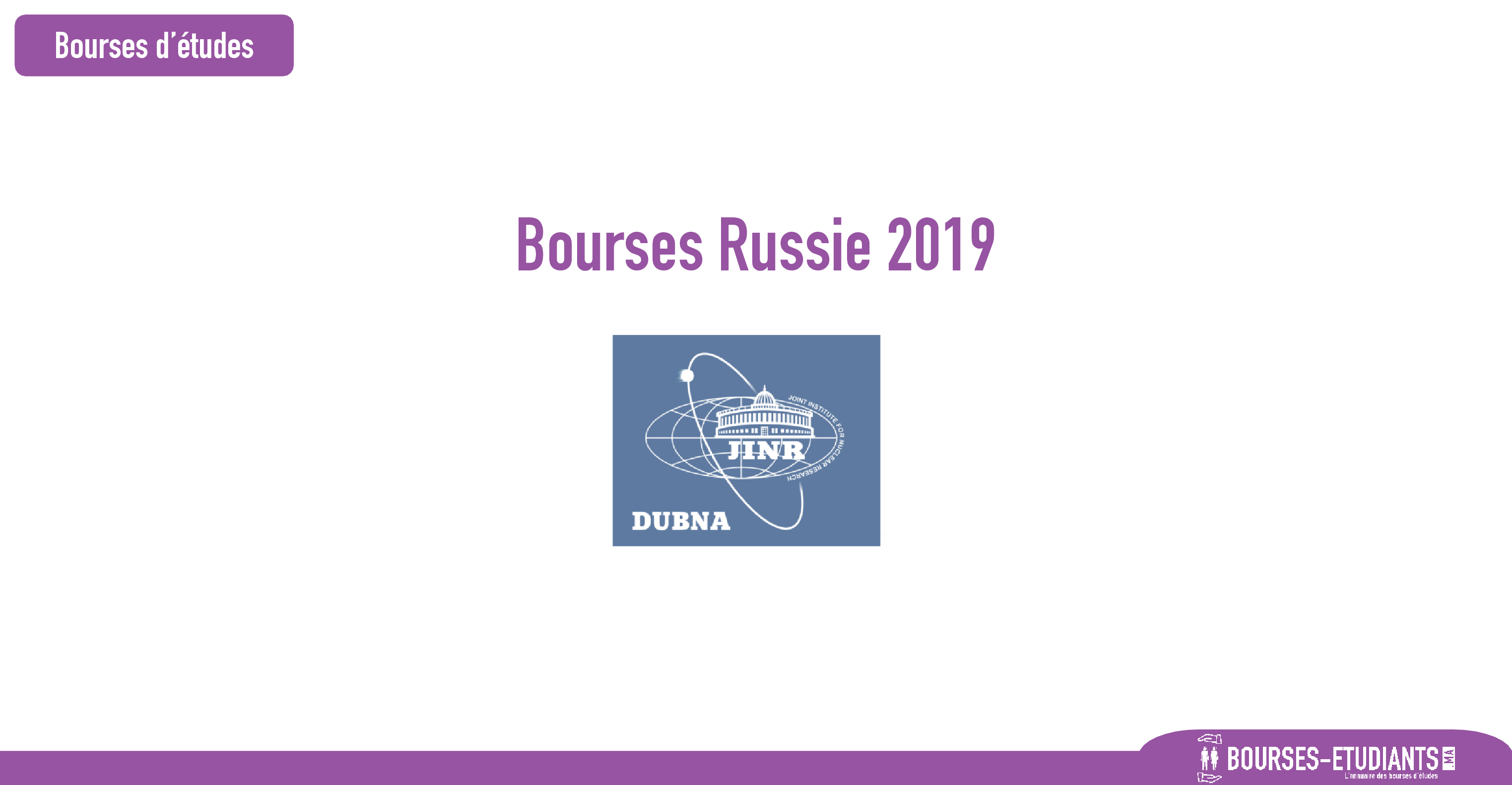 ---
Bourses d'étude Russie 2019 : Programme d'été – Joint Institute for Nuclear Research
The Joint Institute for Nuclear Research in Russia is offering summer student program. The main purpose of the Summer Student Program at JINR is to attract graduate students on a competitive basis to the Institute scientific groups that implement the main JINR research projects.
Program Dates
The Summer Student Program at JINR will be organized in the form of student research projects in the scientific groups and will last from 4 to 8 weeks during the period from June to October of each calendar year.
Program Participants
Participants of the Program may be students finishing third or fourth year of bachelor studies, master students or PhD students enrolled in the first year of graduate school.
Application Procedure
To participate in the selection competition one has to:
register at the web-page of the Program indicating all necessary contact information;
fill in the application form in the section « SUMMER PROGRAM – 20** » to participate in the Program of year 20**.
Recommendations to the Applicants
When applying for the Program, one must indicate the  contacts of one reference person only. The Program Committee will send a link to the applicant's  profile to the address of the reference person with a request for a letter ofrecommendation to be written for a potential Program participant. Each applicant will be required to provide a letter of recommendation to be submitted to the Program Committee. Reference persons can be university professors that educate the applicants or representatives of scientific organizations from the JINR Member States who know the applicants.
Selection of Participants
Upon receiving the application forms and letters of recommendation, the Program Committee will select the participants of the current year. Upon publication of the list of participants and agreement on the terms of stay at JINR for each participants,  the Programm Committee send the selected students and postgraduates an official invitation to participate in the Program.
For more information, visit the official website of the Joint Institute for Nuclear Research here.
Dossier de candidature
---
Informations de contact
---