Bourses d'étude Suède 2019 : Liu International Scholarship – Linköping University
---
Type de bourse
Bourse d'études Pays
Suède Niveau d'études
Master Date début de candidature
07 mars 2019 Date fin de candidature
07 avr. 2019
---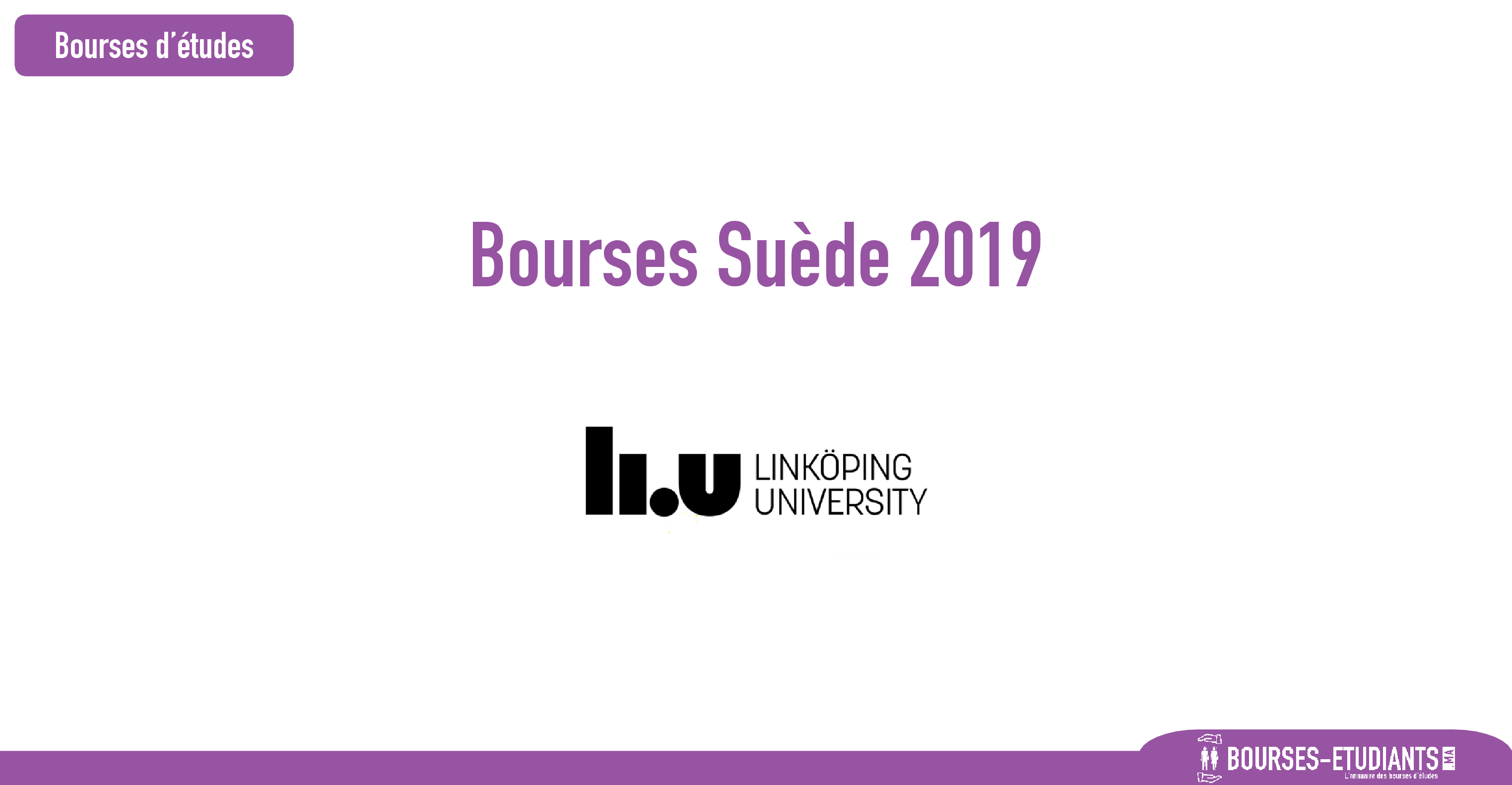 ---
Bourses d'étude Suède 2019 : Liu International Scholarship – Linköping University
Linköping University is pleased to offer a limited number of scholarship opportunities for outstanding international students. Liu International Scholarship is aimed at supporting international master degree students with critical academic potential from countries outside the European Union/European Economic Area.
Scholarship Provider: Linköping University offers many innovative educational programs, many of them focus on a clear business focus, which is leading to a qualification, for example, doctors, teachers, economists, and engineers.
Degree Level: The scholarship is for pursuing a master degree program at Linköping University in Sweden

Scholarship Benefits: 100% Tuition Fees
Numbers of Scholarship: A limited number of scholarship available

Eligible Nationalities: International students (outside the European Union/European Economic Area and Switzerland) are eligible for this master's scholarship
Available Subjects: The scholarship is provided to learn any of the courses offered by the Linköping University in Sweden.
Eligibility Criteria: To be eligible for this scholarship, the following conditions are eligible to apply for a scholarship:
Students who have applied for a master's program at Linköping University
You applied before the time limit of entry time (January 15, 2019), and
Citizens from countries outside the European Union (EU), European Economic Area (EEA) and Switzerland must pay application and tuition fees for higher education in Sweden.
Students do not need to pay application and tuition fees if they are citizens of a country within the EU/EEA or Switzerland, permanent Swedish residents, exchange students (from all countries), and Ph.D. students.
Application Procedure:
Applicational are open for new students.
To participate, the applicants must need to check to the application process through the given link: website Link
If you are exempt from paying fees, you must provide documentation of your citizenship status (and fee-exempt status) in order for your application to be processed.
Admission Requirements:
You selected a master program at Linköping University as your first priority (ranked as number 1 of 4).
You have been admitted to your first choice in the first notification of the election results (April 4, 2019), and
The student must inform Linköping University in writing if he/she is no longer required to pay tuition fees.
Program Benefits
The tuition fees for a student awarded an LIU International Scholarship are reduced by 25, 50, 75 or 100%.
Scholarships within the program LIU International Scholarships will result in a tuition fee waiver of 50-100 %.
The scholarship covers the total tuition fee or part of the tuition fee. If the scholarship covers part of the tuition fee, the student must pay the outstanding amount (=the remainder of the fee) no later than the payment deadline.
Dossier de candidature
---
Informations de contact
---
Organismes proposant la bourse
Linköping University Linköping University (in Swedish: Linköpings universitet, LiU) is a state university in Linköping, Sweden. LiU was granted full university status in 1975 and is now one of Sweden's larger academic institutions. Educa...