Bourses d'étude : Think Big Scholarships – University of Bristol 2019
---
Type de bourse
Bourse d'études Pays
Royaume Uni Niveau d'études
Licence Date début de candidature
25 janv. 2019 Date fin de candidature
31 mars 2019
---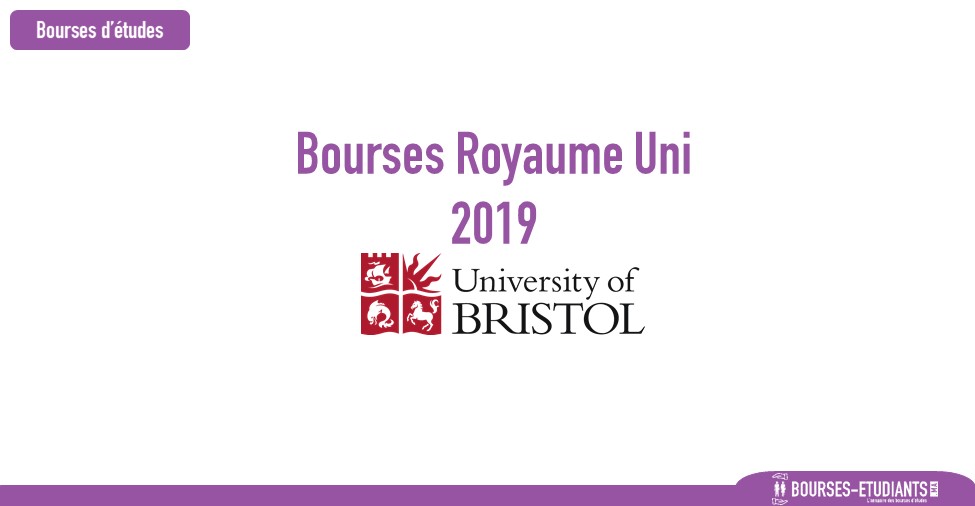 ---
Bourses d'étude : Think Big Scholarships – University of Bristol 2019
What's on offer?
The following awards are available to Undergraduate Students for September 2019 entry:
3 x £10,000 scholarships
9 x £5,000 scholarships
The awards can only be used as fee waivers towards the cost of tuition fees.
Qualifying Programmes
Any full-time undergraduate course, with the exception of Medicine, Dentistry and Veterinary Science.
Who can apply?
You can apply for a Think Big Undergraduate Scholarship if you:
are classed as an overseas student for fee purposes AND
have applied to start a full-time undergraduate degree in one of the qualifying courses at the University of Bristol in September 2019.
How do I apply?
You can submit an application for the Think Big Undergraduate Scholarship using the International Scholarships online application form.
Please read the terms and conditions before applying.
When is the deadline?
There are two applications rounds for this scholarship:
Round One Deadline: 31 March 2019. Successful applicants will be informed via email by 26 April 2019.
Round Two Deadline: 30 June 2019. Successful applicants will be informed via email by 19 July 2019.
Please Note: You will automatically be considered for rounds 1 and 2, so there is no need to submit your application again if you are not made an offer in round 1.
Dossier de candidature
---
Informations de contact
---