Bourses d'étude : Japon 2019 – Tokyo Institute of Technology
---
Type de bourse
Bourse d'études Pays
Japon Niveau d'études
Master Date début de candidature
01 août 2018 Date fin de candidature
06 sept. 2018
---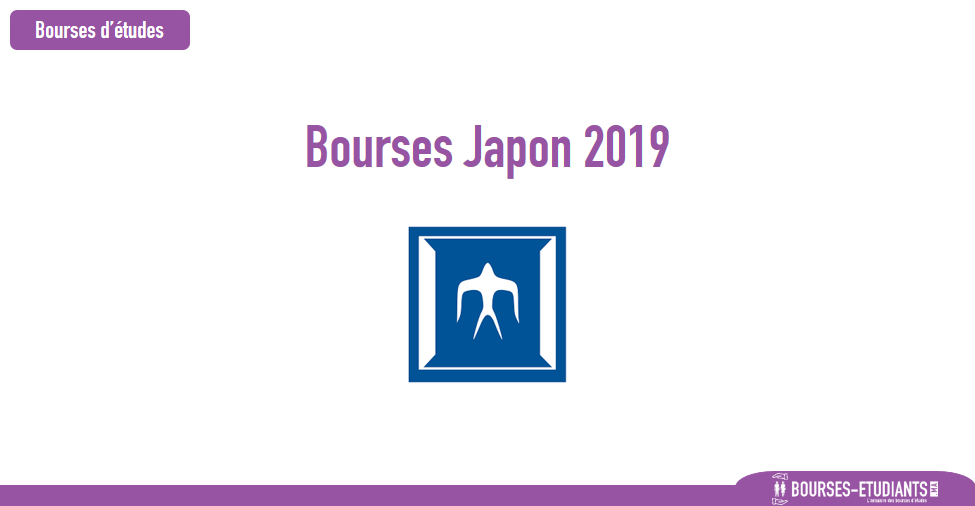 ---
Bourses d'étude : Japon 2019 – Tokyo Institute of Technology
Tokyo Institute of Technology Global Scientists and Engineers Program (GSEP) 2019 Application
General Prospectus
In April 2016, Tokyo Institute of Technology (Tokyo Tech) started the Global Scientists and Engineers Program (GSEP). Under this program, qualified international students who have little or no proficiency in the Japanese language are now able to enroll at Tokyo Tech to pursue a bachelor of engineering degree in Japan.
GSEP is a program for international students striving to be scientists and engineers with a global perspective in transdisciplinary fields. Proficiency in the Japanese language is not required for admission, as courses will be taught in English. However, students will be required to study basic Japanese and will be encouraged to further familiarize themselves with the language and culture throughout the course of their studies. Students who successfully acquire advanced Japanese skills may take elective courses taught in Japanese as well.
Program and Policy
Students admitted to GSEP will study under the Department of Transdisciplinary Science and Engineering. The curriculum at the Department of Transdisciplinary Science and Engineering includes science, engineering, management, and liberal arts courses. Transdisciplinary knowledge is essential for scientists and engineers to solve real-world global problems as well as to acquire intercultural leadership skills. GSEP is an interdisciplinary program that is not limited to any specific science or engineering field. Many of the core courses will be team-taught using a project-based learning format that covers various fields of science and engineering. However, those who are strongly inclined to take only one specific discipline, such as computer science or robotics alone, are not recommended to apply to this program. Students can choose course topics from which they will acquire advanced knowledge and ultimately work on a topic according to their research interest from the various fields of specialization of the faculty in the department. Detailed program information can be found in the websites below.
The Department of Transdisciplinary Science and Engineering in the School of Environment and Society offers bachelor's, master's, and doctoral degree programs for scientists and engineers with a global perspective in a transdisciplinary field. We aim to develop individuals who can create new technologies, values, and concepts to meet social demand, and are willing to address complex global issues by taking a multi-perspective approach while applying expertise in science and engineering. Students will be equipped with competencies for problem setting and solving, creative thinking, and execution. Studying at the Department will suit applicants who prefer not to focus on one specific and established discipline of science and engineering. The impact of science and engineering is global. Therefore, we are looking for talented students with:
Interest and determination to solve global problems through science and engineering
Willingness to explore and create new knowledge
Interest in understanding different cultures and values
An open mind toward new activities and new ways of thinking
Eligibility
Applicants must satisfy the conditions specified below.
(1)

Applicants must not hold Japanese nationality, and are required to possess a College Student (ryugaku) Visa or intend to acquire one by the time of enrollment.

(2)

Applicants should be at least 18 years old by March 31, 2019.

(Note: If applicants have completed 12 years of regular schooling or have graduated with a high school equivalency (acceptable by Japanese standards) by March 31, 2019, they are still eligible to apply even if they are under 18 years old.).

(3)

Applicants must have completed or be expecting to complete a 12-year regular education outside of Japan by March 2019 (excluding Japanese programs located outside of Japan that have been recognized by the Ministry of Education, Culture, Sports, Science and Technology (hereinafter referred to as « the Ministry ») as equivalent to a Japanese high school program), or are designated by the Ministry (see Note 1), or are designated by the Ministry as well as by Tokyo Tech (see Note 2).

(4)

Applicants must have obtained one of the following minimum scores in English proficiency tests:
   (a)TOEIC Listening & Reading:700
   (b)TOEFL-iBT:78
   (c)TOEFL-PBT:520
   (d)IELTS Academic Module:6.0
(5)

Applicants who fall under the following conditions may have their admission/acceptance to the program nullified.

・Applicants who were expected to graduate but could not satisfy the required academic conditions and qualifications by the date separetely specified by Tokyo Tech.

(6)

Those who have passed the examination for the GSEP program cannot apply for additional entrance examinations at Tokyo Tech. Exceptions can be made if a letter of withdrawal submitted by the applicant to the GSEP program is approved by Tokyo Tech.
For more informations CLICK HERE
---
Informations de contact
---