Bourses d'étude Turquie 2019 : Undergraduate Scholarships For Prospective Students – Sabancı University
---
Type de bourse
Bourse d'études Pays
Turquie Niveau d'études
Licence Date fin de candidature
01 août 2019
---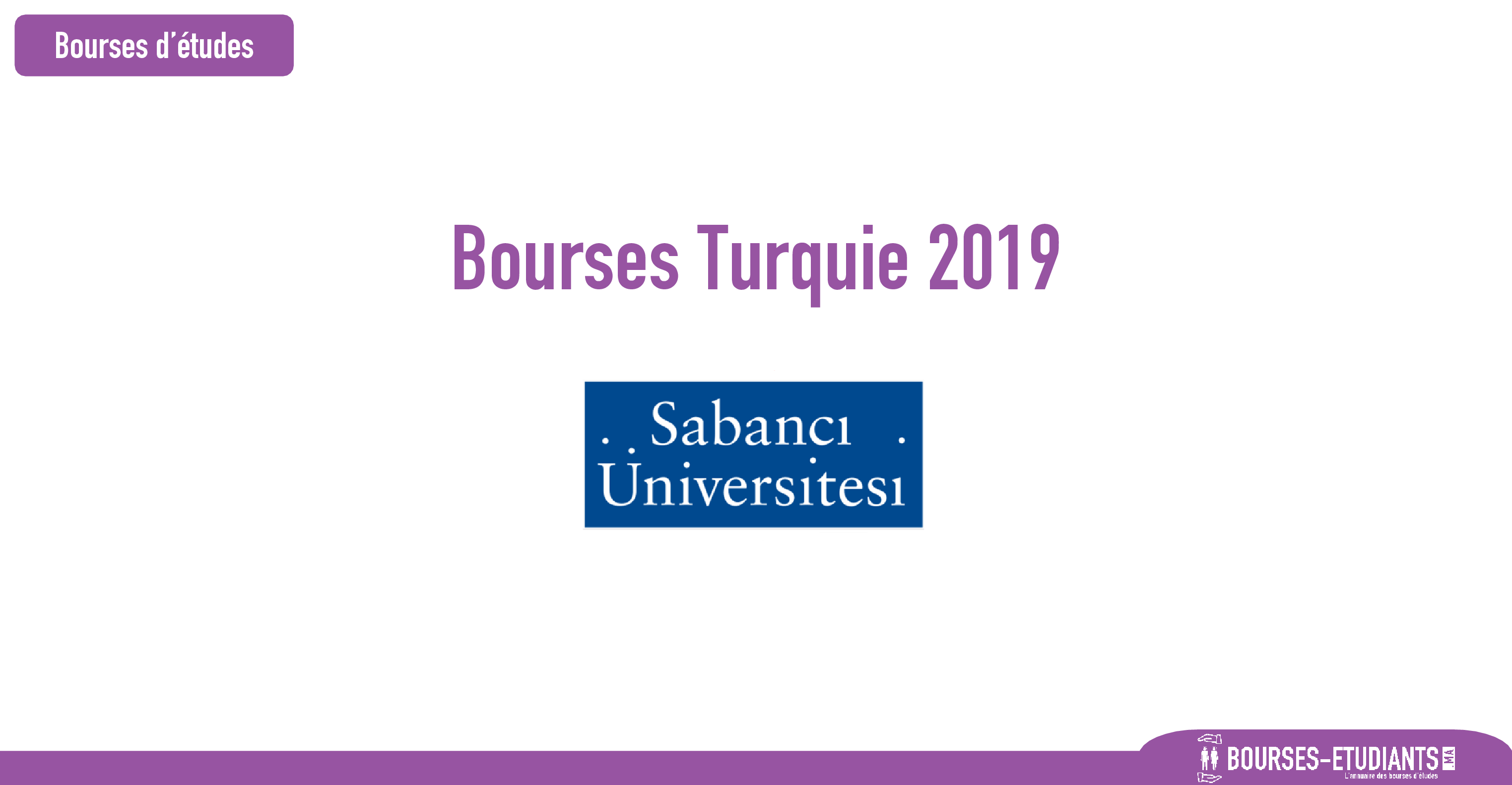 ---
Bourses d'étude Turquie 2019 : Undergraduate Scholarships For Prospective Students – Sabancı University
There is always a possibility of earning scholarships for international students in Sabancı University. Every international candidate who applies to Sabanci University is evaluated for a scholarship when they fulfill the application requirements. However, please keep in mind that there are limited numbers of scholarships in all levels and competition is very keen. Thus, certain scores do not guarantee specific scholarship levels. After you complete your application, our scholarships committee will evaluate your application and respond you back. Additionally, please note that there is a chance to request scholarships when you complete at least two semesters in SU with outstanding grades.
Undergraduate Scholarships For Prospective Students
Please note that your academic background, reference letters, exam results, transcripts, interview results and any document showing your academic success such as prizes in the competitions, any Olympiad certificates will be considered by the Scholarship Committee. Therefore, you should not miss out uploading these types of documents. Scholarship committee reserves the rights to request additional documents and/or conditions from prospective students. Once you are granted a scholarship during the admittance, it goes on for your whole education unless you fail to meet the criteria of the scholarship.
| | |
| --- | --- |
| SCHOLARSHIPS | REMAINING TUITION |
| 100% Tuition | 0 USD + Dorm Fee |
| 75% Tuition | 4500 USD + Dorm Fee |
| 50% Tuition | 9000 USD + Dorm Fee |
| 25% Tuition | 13500 USD + Dorm Fee |
| Free accomodation only for 4 people rooms | 18000 USD |
Please see the scholarship opportunities: While filling out the application form, you can fill in the related area to demonstrate that you would like to be considered for a scholarship. All applicants are automatically evaluated for scholarship support even if they do not fill this section. Early Applications: Please note that early applicants will have a priority for scholarship committee and more likely to earn a scholarship. Please see the application deadlines.
Dossier de candidature
---
Informations de contact
---
Organismes proposant la bourse
Sabancı University Sabancı University (Turkish: Sabancı Üniversitesi), established in 1994, is a young foundation university located on a 1.26 million squaremeter campus which is about 40 km fr...