Bourses d'études Afrique du Sud 2020 : Postgraduate program at Canon Collins
---
Type de bourse
Bourse d'études Pays
Afrique du Sud Niveau d'études
Doctorat Date fin de candidature
10 août 2020
---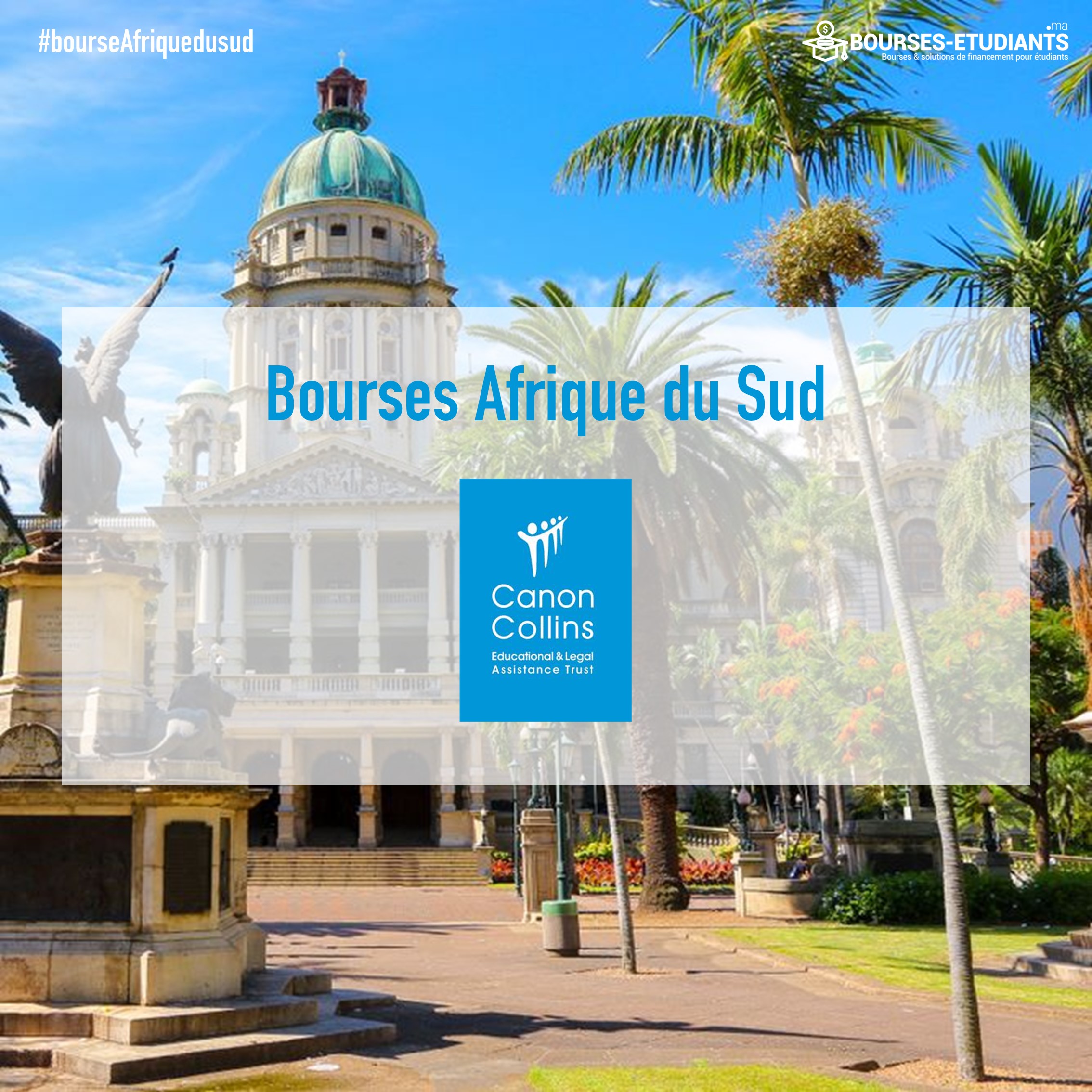 ---
Bourses d'études Afrique du Sud 2020 : Postgraduate program at
Canon Collins
Description:
Since 1981, the Canon Collins Trust is supporting individual studies. It believes that higher education is empowering for individuals and transformative for society.
Why at this program? Through this program, you can choose your South African university for study and also can build a bright future with the help of the university teachers.
University or Organization: Canon Collins Educational & Legal Assistance Trust
Department: NA
Course Level: Postgraduate
Award: R20,000 to R100,000
Access Mode: Online
Number of Awards: NA
Nationality: International
The program can be taken in South Africa
Language: English
Eligibility
Eligible Countries: Applicants from Angola, Botswana, Lesotho, Malawi, Mozambique, Namibia, South Africa, Swaziland, Zambia, and Zimbabwe are eligible.
Acceptable Course or Subjects: They can apply for a masters and PhD degree course in the field of Justice (which includes Law, Economics, Politics and the Environment), Education (policy and practice), and Humanities (which includes Literature, History, Anthropology, and the Arts) at any university in South Africa.
Admissible Criteria: Be a permanent resident in one of the given countries.
How to Apply
If you are getting excited about the award, then see the instruction for applying to the award-
Move 1- Firstly; enroll in a master or a PhD degree level course at any South African university.
Move 2- After being enrolled; apply for the award through the online application portal.
Benefits
The free education grants will be valued from R20, 000 to R100, 000 depending on student circumstances. And support both full and part-time study and will consider applications from those who wish to study by distance learning.
Dossier de candidature
---
Informations de contact
---