Bourses d'études Allemagne 2020 : Leadership Program By Zurich Insurance
---
Type de bourse
Bourse d'études Pays
Allemagne Niveau d'études
instituts de formation spécialisée Date fin de candidature
17 juill. 2020
---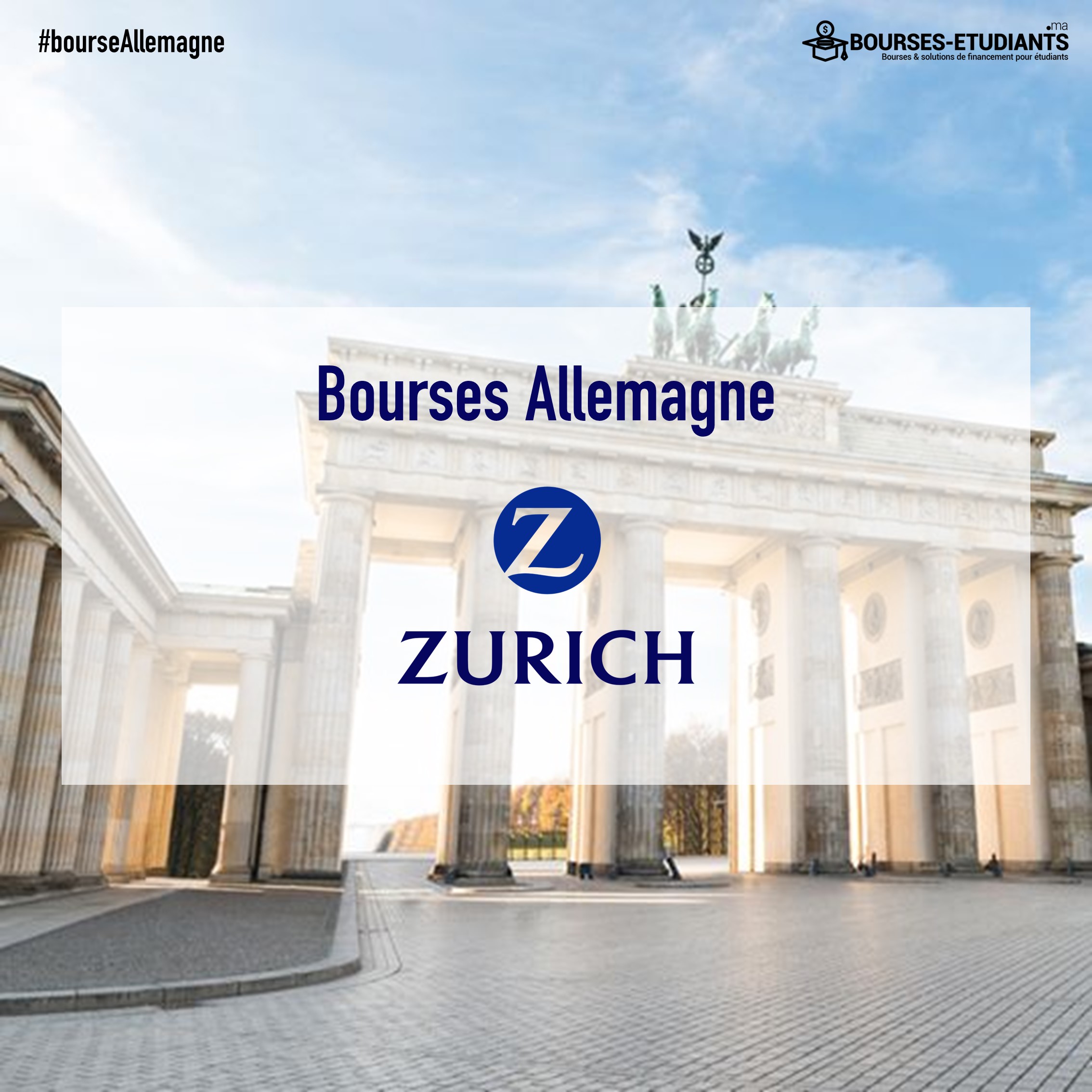 ---
Bourses d'études Allemagne 2020 : Leadership Program By Zurich Insurance
Description :
International aspirants are invited to become a part of the Zurich Insurance-One Young World Scholarship in Germany for the academic year 2020-2021. The educational award is available for students from all around the world.
The program is intended for 12 inspirational young leaders who share Zurich's vision for a more sustainable world.
Founded in 2010, One Young World is a UK-based not-for-profit organization that gathers young leaders from around the globe. Leading companies from every area make One Young World an integral part of their global talent expansion, retention, and attraction.
At One Young World, they promote the world's most impactful young leaders to create a better world, with more responsible, more effective leadership.
University or Organization: Zurich Insurance and One Young World
Department: NA
Course Level: Leadership Program
Award: Various
Access Mode: Online
Number of Awards: 12
Nationality: International
The award can be taken in Germany
Eligibility
Eligible Countries: All nationalities.
Acceptable Course or Subjects: Leadership program in the fields of climate change, wellbeing or inclusion.
Admissible Criteria: To be eligible, applicants must have to meet the following criteria:
You are a young leader working in the fields of climate change, wellbeing, or inclusion.
You have demonstrated commitment to shaping a more fair, more equal society in which everyone can succeed.
How to Apply
How to Apply: In order to apply for the opportunity , applicants must submit an online application form.
Supporting Documents: Applicants must provide a short description of yourself, including your current role, achievements, and aspirations.
Admission Requirements: Candidates will be selected on the basis of their demonstrated capacity for leadership and understanding of key local and/or global issues.
Language Requirement: If your education has not been conducted in the English language, you will be expected to demonstrate evidence of an adequate level of English proficiency.
Benefits
The sponsorship will provide the following benefits:
Hotel accommodation in a shared room between 22 and 26 (inclusive) April 2021.
The cost of travel to and from Munich (economy class), the carbon emissions of which will be doubly offset by the Z Zurich. Foundation through an accredited scheme in Myanmar.
Catering that includes breakfast, lunch, and dinner (provided by the hotel and during the Summit).
Ground transportation between Summit venues.
Access to additional programming offered by Zurich;
Participation in Zurich-led sessions in the lead-up to, during, and after the Summit.
A Zurich buddy from NEXT.
A personal development workshop held at Zurich Insurance's headquarters in Switzerland. All costs relating to these sessions are covered by Zurich.
Dossier de candidature
---
Informations de contact
---
Organismes proposant la bourse