Bourses d'études Brésil 2020 :  Post-Doctoral Program at FAPESP and Federal University of Sao Paulo
---
Type de bourse
Bourse d'études Pays
Brésil Niveau d'études
Doctorat Date fin de candidature
15 avr. 2020
---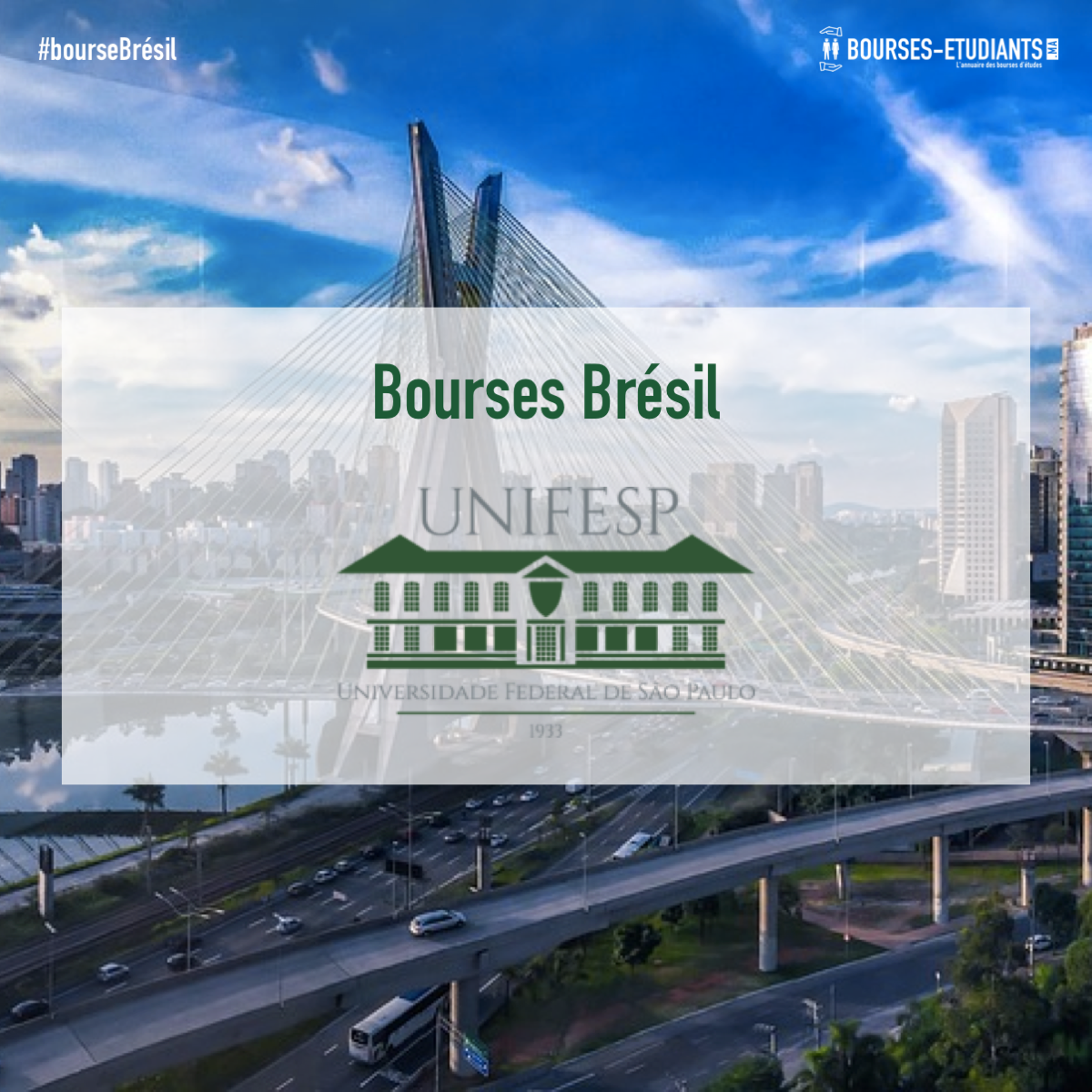 ---
Bourses d'études Brésil 2020 :  Post-Doctoral Program at FAPESP and Federal University of Sao Paulo
Description :
The FAPESP is pleased to announce the Postdoctoral Fellowship Position for the outstanding applicants at the Federal University of Sao Paulo in Brazil.
The program is open for the international and domestic students who want to apply for the postdoctoral fellowship at the Federal University of Sao Paulo.
Established in 1933, the Federal University of Sao Paulo is a university in the state of Sao Paulo, Brazil. It is one of the most prestigious universities in the country, attracting students from all over Brazil and neighbouring countries.
Why at the Federal University of Sao Paulo? The university's mission to develop students into health professionals and contribute to medical research. Here, students will get the best employment opportunities.
University or Organization: FAPESP and Federal University of Sao Paulo
Department: Division of Infectious Diseases – Paulista School of Medicine
Course Level: Post-doctoral
Award: Varies
Number of Awards: Not known
Access Mode: Online
Nationality: International and domestic
The award can be taken in Brazil
Eligibility      
Eligible Countries: Applications are accepted from around the world.
Eligible Course or Subjects: Post-doctoral fellowship in Mechanisms of virulence
and pathogenicity expressed by strains of Candida spp. Throughout episodes of persistent candidemia.
Eligibility Criteria: To be eligible, the applicants must meet all the given criteria:
The candidate must have completed the PhD less than 7 (seven) years ago.
The scholarship assumes exclusive dedication to the research project.
How to Apply
How to Apply: To participate, applicants have to submit their documents via email and send it to [email protected]
Supporting Documents: Applicants have to submit the Lattes Curriculum for Brazilian candidates or Curriculum Vitae for foreign candidates, ORCID with links to publications, Letter of motivation from the candidate, Letter of recommendation signed by your mentor and PhD degree certificate/ diploma.
Admission Requirements: Applicants must have a PhD degree with excellent academic achievement.
Language Requirement: Applicants must have an English proficiency certificate such as TOEFL, IELTS or Cambridge English – CAE or CPE certificates which are from non-English speaking countries.
Benefits
The educational bursary will provide the monthly payment of R$ 7.373,10 and a single additional payment technical reserve equivalent to 15% of the annual fellowship intended to subsidize academic activities related to the research project.
Applicants residing more than 350km from São Paulo-SP (217.48 miles), Brazil, may request additional funding for installation as well as cost transportation.
Dossier de candidature
---
Informations de contact
---